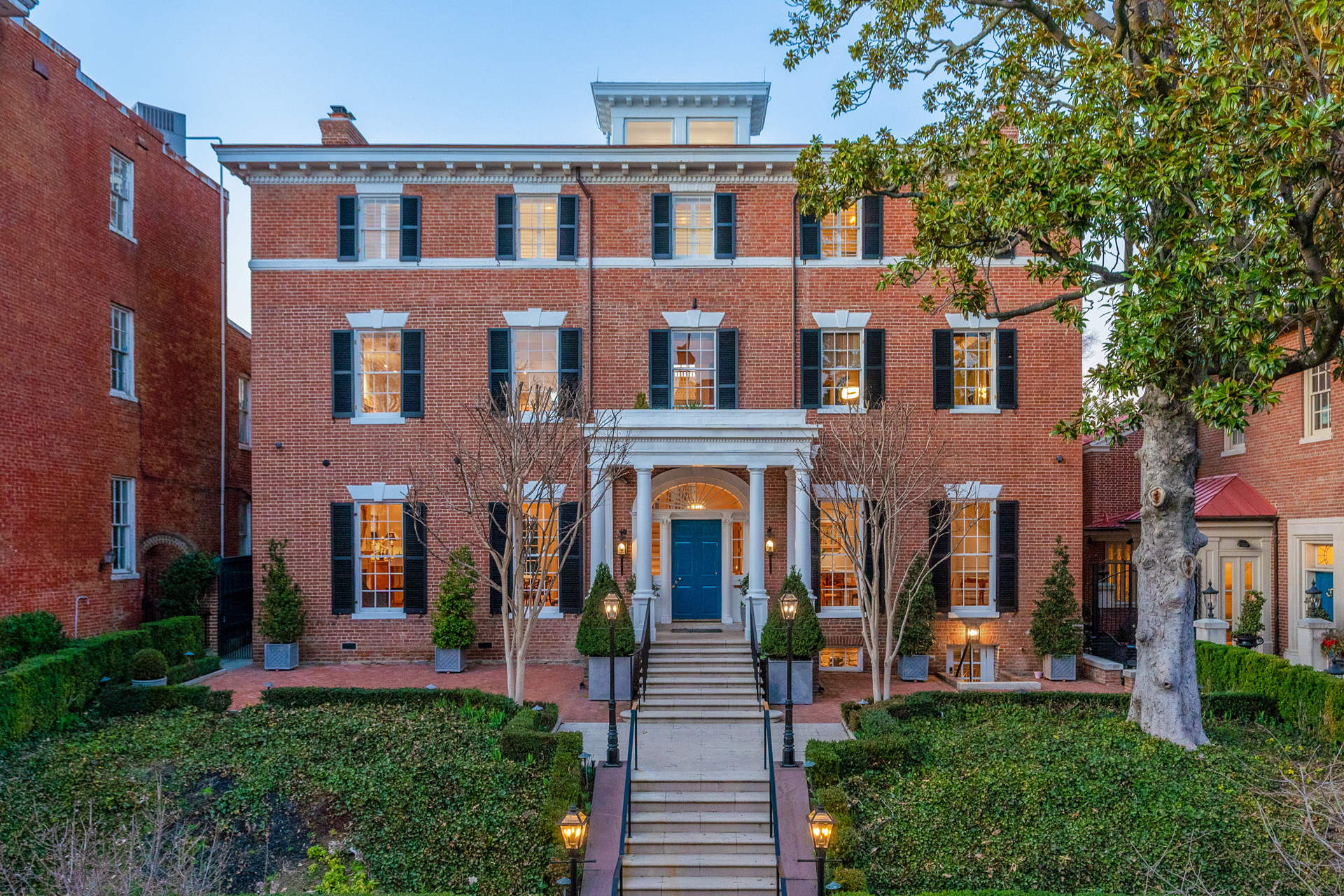 Jackie Kennedy's Former Home is Up For Sale
Peek inside the hallowed halls of this historic estate
On the lookout for some luxury real estate? You're in luck: Jackie Kennedy's former home has hit the market. Beyond the building's grand façade is not only a constellation of lavish rooms, but a piece of America's past.
Jackie Kennedy's Former Home is Up For Sale
Standing tall on a tree-lined street in Georgetown, Washington, this imposing residence is hard to miss. Its history, however, is even more striking: it served as the home of former First Lady Jackie Kennedy Onassis in the months after John F. Kennedy's assassination in 1963. (Yet more striking is the price tag: a casual $26.5 million.)
In the wake of her husband's death, Jackie Kennedy moved out of the White House and into this expansive home. Yet, unsurprisingly, such a change did not go unnoticed by the American public, and the conspicuous building garnered so much attention that Kennedy and her children moved out in 1964. 
Despite staying only for a short time, Kennedy ensured that the property now boasts a glittering legacy; it is treasured by curious passersby and ambitious investors alike, and it can be found on the National Register of Historic Places. It has also attracted other famous residents such as Yolande Fox, a previous winner of the Miss America pageant competition, who moved in after Kennedy's departure. 
The estate encompasses a staggering 13 bedrooms – the result of a monumental renovation project in 2017 which involved connecting the original building with two neighbouring houses to create an enormous compound. The principal suite on the second floor is now particularly vast, and it even includes a private balcony overlooking the pristine rear gardens. 
While many rooms now display contemporary touches – evident in the marble surfaces that glint in the bright kitchen and palatial master bathroom – the sense of elegance associated with the Kennedys has been carefully preserved. It can be found in original features including fireplaces and intricate moulding, and it is palpable in entire glorious rooms including the towering entrance hall, the wood-panelled library, and the stately dining room, which is complete with a gold ceiling and twinkling chandelier. 
This is a home with a remarkable story, and it brings together past and present to create a feeling of tremendous luxury. If you've got a few spare million, it could be yours.
Available through Jonathan Taylor of TTR Sotheby's International Realty. To find out more, visit sothebysrealty.com
Featured image credit: Sean Shanahan