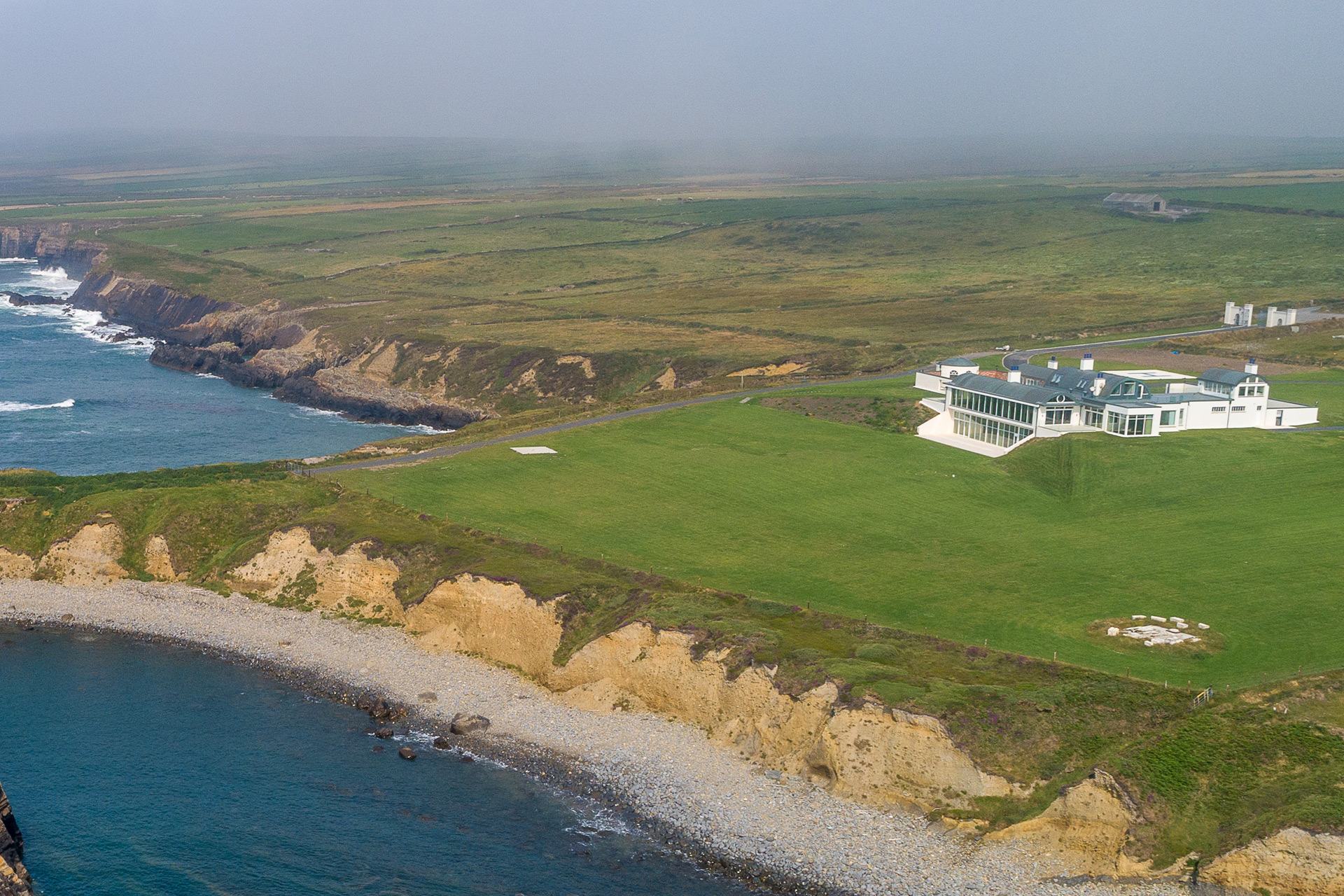 Live Out Your Banshees of Inisherin Dreams in This Coastal Irish Mansion
Step inside this picture-perfect home with its own private island
On the market for a house with a little movie magic? If you'd love to spend your days in a place akin to the stunning setting of The Banshees of Inisherin, this is the property for you.
Live Out Your
Banshees of Inisherin
Dreams in This
Coastal
Irish Mansion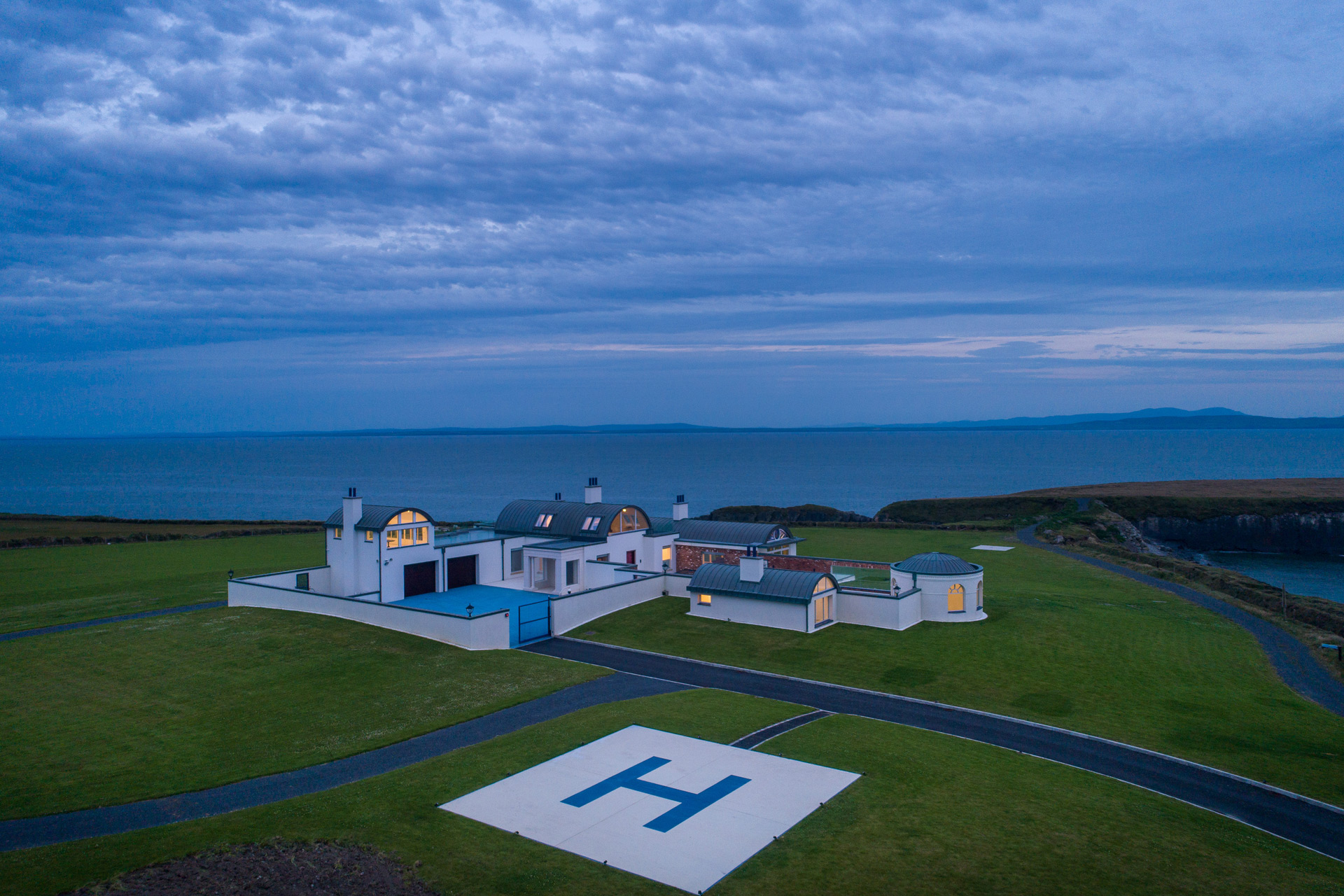 You can find this magnificent mansion in Dunmore Bay, County Clare, Ireland, perched on a verdant plot which stretches across 60 acres and includes its own private island. The vast building offers panoramic views across the bay towards Loop Head Lighthouse and the Slieve Mish Mountains, with floor-to-ceiling windows to help you enjoy these stunning vistas from any angle.
Beyond the building's strikingly contemporary façade is an array of jaw-dropping design features. The cantilever stone staircase and its brass-coated balustrades certainly make a statement, and the ornate gilded ceiling will take your breath away. 
There are four bedrooms including a principal suite on the ground floor with a shower room and lavish walk-in wardrobe. Upstairs, you'll spot a study area which links to a cavernous top-floor reception room and a rooftop terrace. 
If you don't fancy a dip in the sea nearby, you can lounge beside the mansion's swimming pool, which borders one of many immaculate patio areas. Whether you choose to kick back and relax in the glorious garden room or take a stroll through the grounds to the lily pond, you'll never want to leave this pocket of coastal paradise.
The best part? In spite of its seemingly remote location, you can access the spectacular home by land, sea, and even air: there's a helipad on the estate which will ensure you arrive in style. 
This is the perfect place for anyone who can't stop thinking about the dazzling plains that graced our screens in The Banshees of Inisherin. (All that's missing is a donkey.)
Available through Sotheby's International Realty for €9.75 m
Featured image credit: Lisney Sotheby's International Realty