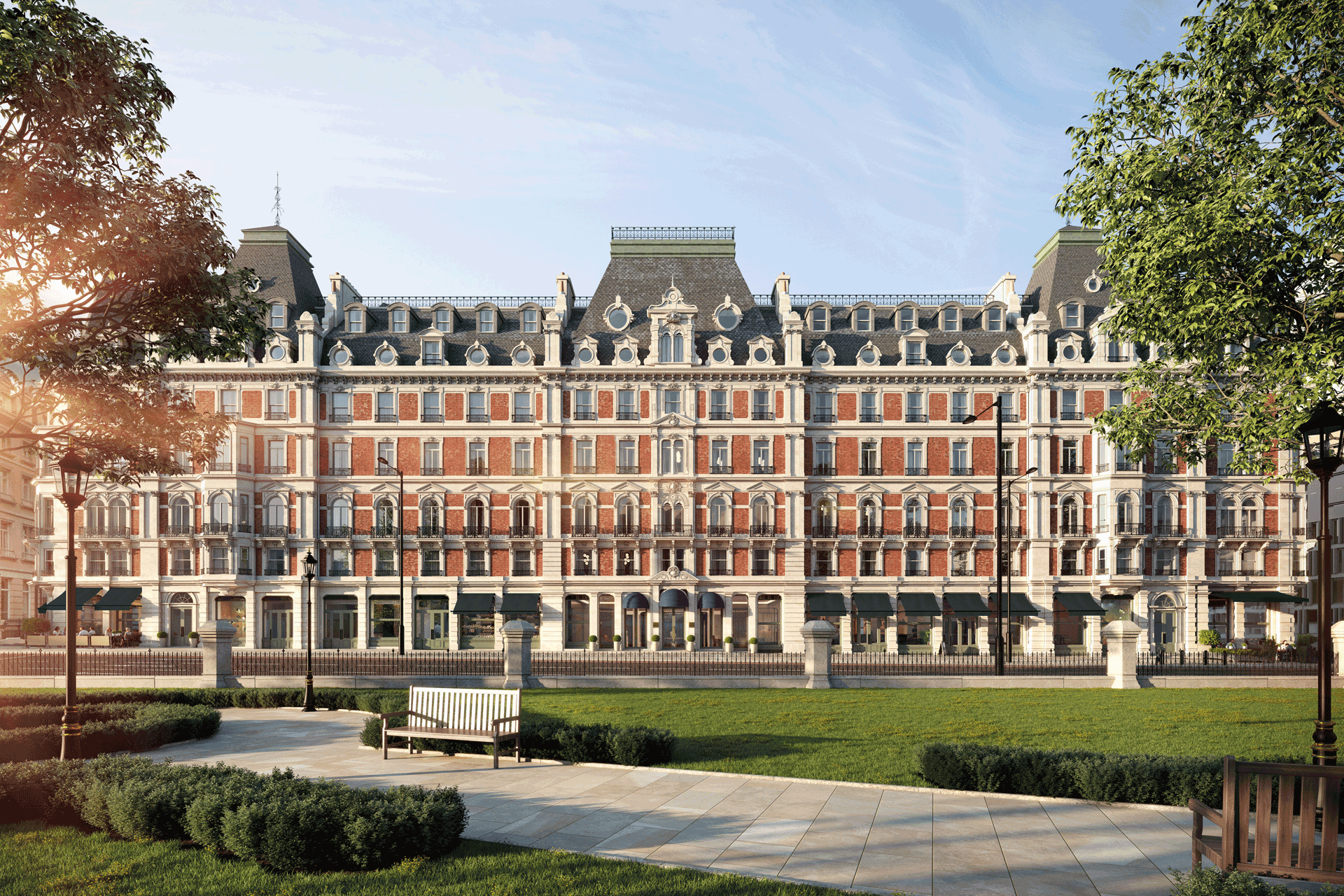 These Historic London Properties Are Being Transformed Into Luxury Developments
Luxury London living with a historical twist
Anna Tyzack takes a look at the historic properties being developed for luxury buyers in the capital.
These Historic London Properties Are Being Transformed Into Luxury Developments
Overlooking Horse Guards, on the site of Whitehall Palace in London, the War Office witnessed world-shaping events in the first half of the 20th century. It was the main control centre for the First World War and served as offices for Winston Churchill and Lord Haldane, the inspiration for Ian Fleming's James Bond series. Now, following a six-year restoration costing more than £70 million, the Edwardian baroque building has been renamed The OWO – the Old War Office –and opens this summer as a palatial apartment building with residents enjoying access to the five-star amenities of London's first Raffles hotel plus nine restaurants, spa and pool (theowo.london). 
The OWO, according to Rupert des Forges of Knight Frank, is part of a new breed of residence taking over London's super prime property market. Until recently the wealthiest buyers chose between two types of property: lateral apartments in serviced new build blocks, and vertical townhouses without amenities but with plenty of style. These new luxury developments blend history and convenience to provide another option. 
Residences in The OWO and in 8 Eaton Lane in Belgravia, a new development of 42 luxury apartments in a Grade II-listed Victorian building, are grander and more architecturally important than the average prime central London townhouse, with higher ceilings and more ornate features, and they also offer all the facilities of a modern development including concierge, pools, spas, private cinemas and underground parking (8eatonlane.com). 'Buyers have the best of both worlds – the aesthetic appeal of these historic buildings and all the services required for modern day living,' Rupert says.
They also appreciate these buildings for their juicy pasts – John Profumo worked in The OWO as Secretary of State for War before his affair with Christine Keeler was exposed – but also their commanding locations in London's most desirable areas. The OWO is short walk from St James's Park and the restaurants of Mayfair; 8 Eaton Lane is a stone's throw from Buckingham Palace and Green Park. Meanwhile the Sky Villas at the top of newly developed Battersea Power Station, which benefit from a 24-hour concierge service, a residents' lounge, gym, pool, spa and rooftop gardens, look out over the Thames and Battersea Park and are an easy stroll to the boutiques of Chelsea and Belgravia (batterseapowerstation.co.uk). Finally, although Rhodium's Lancer Square development is new, its handsome design mirrors the pomp and grandeur of nearby Kensington Palace, and its location is sure to pull in eager purchasers looking for a slice of London's royal history (lancersquare.co.uk).
What's more, in contrast to the stark minimalist interiors often found in new build luxury apartment blocks, the interiors inside these buildings veer towards classicism. At 9 Millbank, a luxury apartment development by St Edward in the former headquarters of the Imperial Chemical Company, the interiors have been designed by Goddard Littlefair to feel more like country houses than modern city apartments, with parquet flooring and black and white tones to complement historic features such as marble-lined walls, carved door frames, decorative plasterwork and panelling – the spa, cinema room and meeting room have a similar vibe (berkeleygroup.co.uk). Meanwhile, the interiors at 8 Eaton Lane by Millier, which reimagined Islay House in Scotland, are classically British with flourishes of French renaissance, inspired by the grandeur and proportions of the building. Similarly, the Knightsbridge Estate's elegant new rental apartments come furnished by design studio Taylor Howes, renowned for its luxurious aesthetic (theknightsbridgeestate.co.uk).
The cost of these ultra-luxurious residences tends to be higher than their newbuild equivalents but this is not deterring buyers. In Mayfair the remodelling of No 1 Grosvenor Square (1gsq.com), which housed the US Embassy between 1938 and 1960, into 44 serviced residences offering elevated versions of private houses with a gated entrance and porte-cochère drop off for cars, has proved so popular that only a few apartments remain despite prices starting at £9.25 million. Meanwhile, 20 percent of the properties at 8 Eaton Lane were under offer within a few weeks of its launch at the beginning of this year, with the majority of the buyers from Britain. Ninety-nine percent of properties have sold at Millbank Residences, where prices start at £18 million for an apartment with access to a spa, cinema room and meeting room and a 24-hour concierge (savills.com). 
The ultra-wealthy, according to Rupert, are prepared to pay more to own what they regard as a piece of history. 'The market remains strong and resilient against the current headwinds of inflation, interest rate rises and ongoing global uncertainty,' he says. 'Buyers are looking to spend on tangible assets such as residential real estate.' Prices are up 23 percent since the onset of the pandemic, he says, and while Knight Frank's analysts expect the gains that took place during the second half of the pandemic to be reversed, they're predicting prices to rise by 7.5 percent in the next five years. 
Such positive response for The OWO and its contemporaries is inspiring more luxury developments like this in other parts of well-heeled London. In Kensington, for example, the developer Residence One is transforming Allen House, a grand Edwardian mansion block, into 45 lateral apartments with gym, meeting rooms and landscaped communal gardens (allenhouse.co.uk). Not only will it offer period accommodation with communal gardens, a rarity in the area, but its restoration will breathe new life into the surroundings, Rupert explains. 'Aesthetic and architectural style is high on many purchasers' wish lists,' he says. 'These restored landmark buildings speak for themselves.'
Try Before You Buy
DATE NIGHT
Be one of the first to dine at Mauro Colagreco's elegant restaurant opening at Raffles London opens this summer. all.accor.com
SWIM WITH A VIEW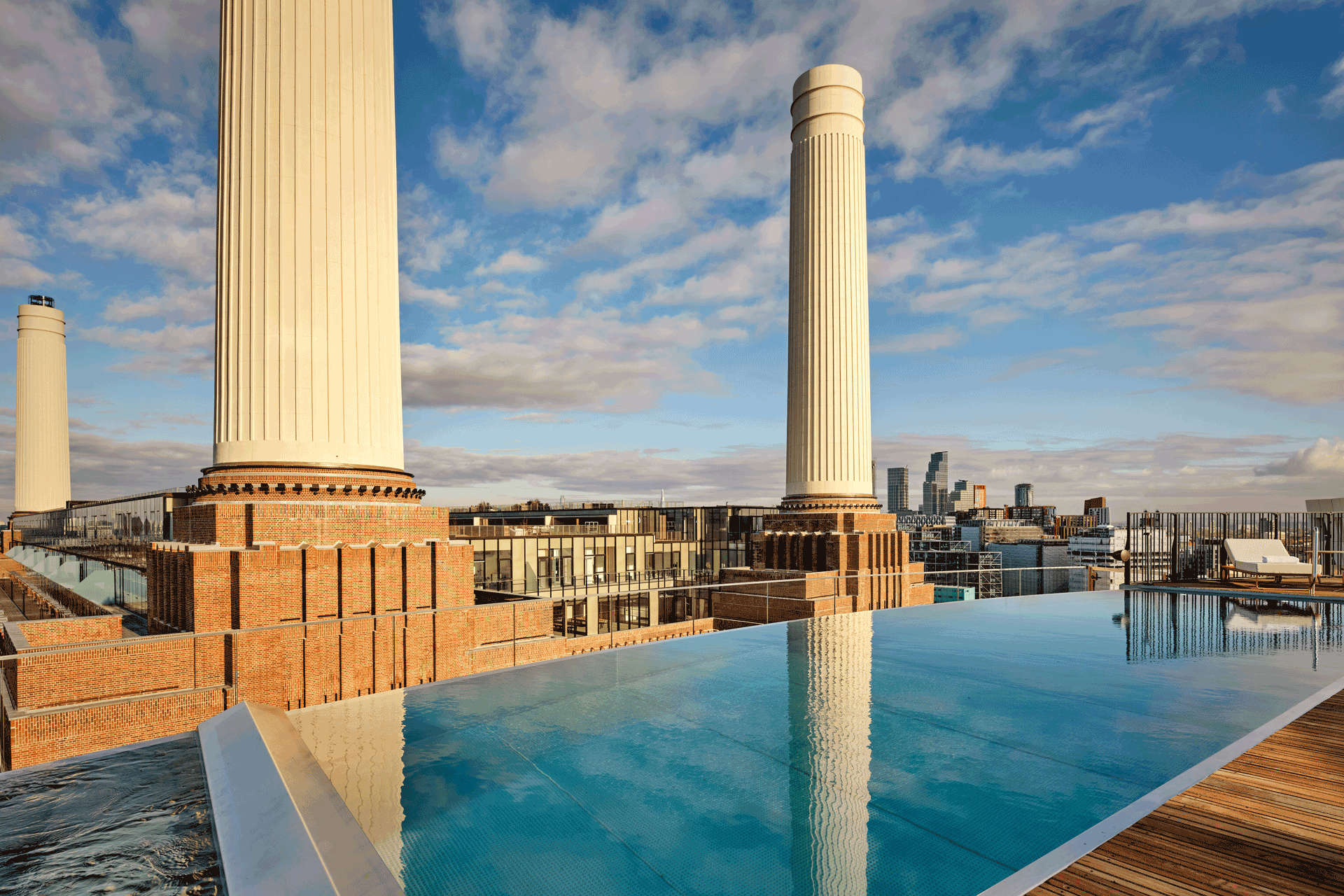 The 16th-floor heated infinity pool and rooftop garden at Battersea Power Station are open to guests staying at the new Art'otel. artotellondonbattersea.com
A CITY BREAK
The Chancery Rosewood, opening in 2025, is taking over the old US Embassy building on Grosvenor Square with 139 suites and a spa in the heart of Mayfair. rosewoodhotels.com
HIT THE SHOPS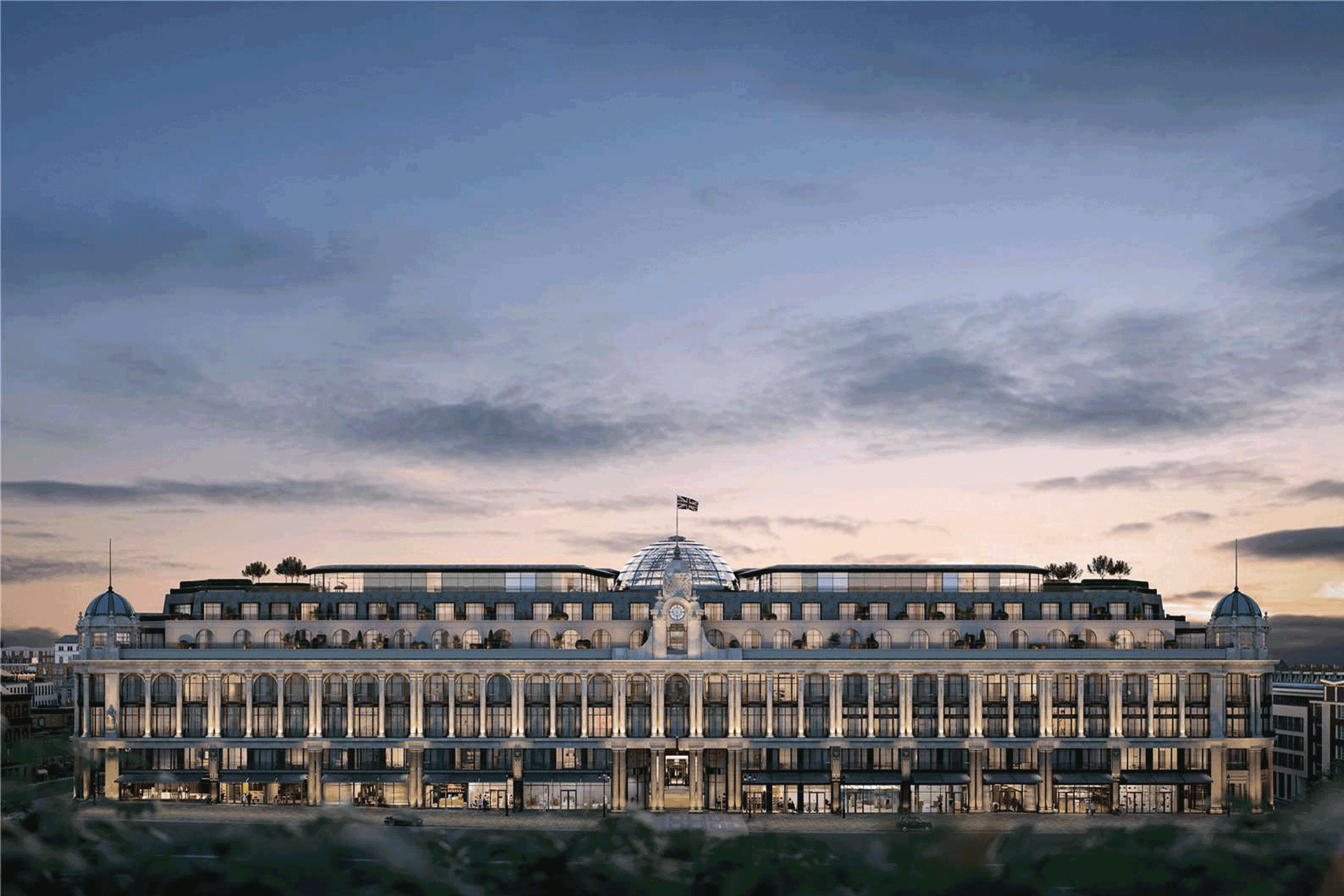 The next phase of the £3bn development of Queensway and the former The Whiteley shopping centre in Bayswater will be The William, a state-of-the-art shopping centre and mixed use development by Foster + Partner. thewhiteleylondon.com
FOR SALE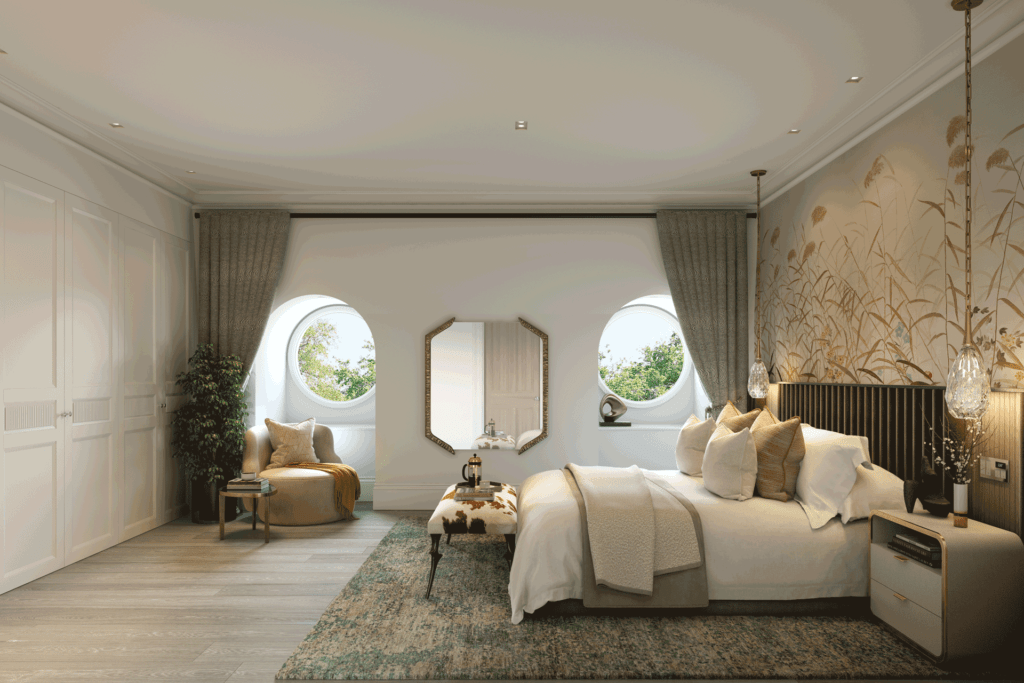 Featured image: 8 Eaton Lane