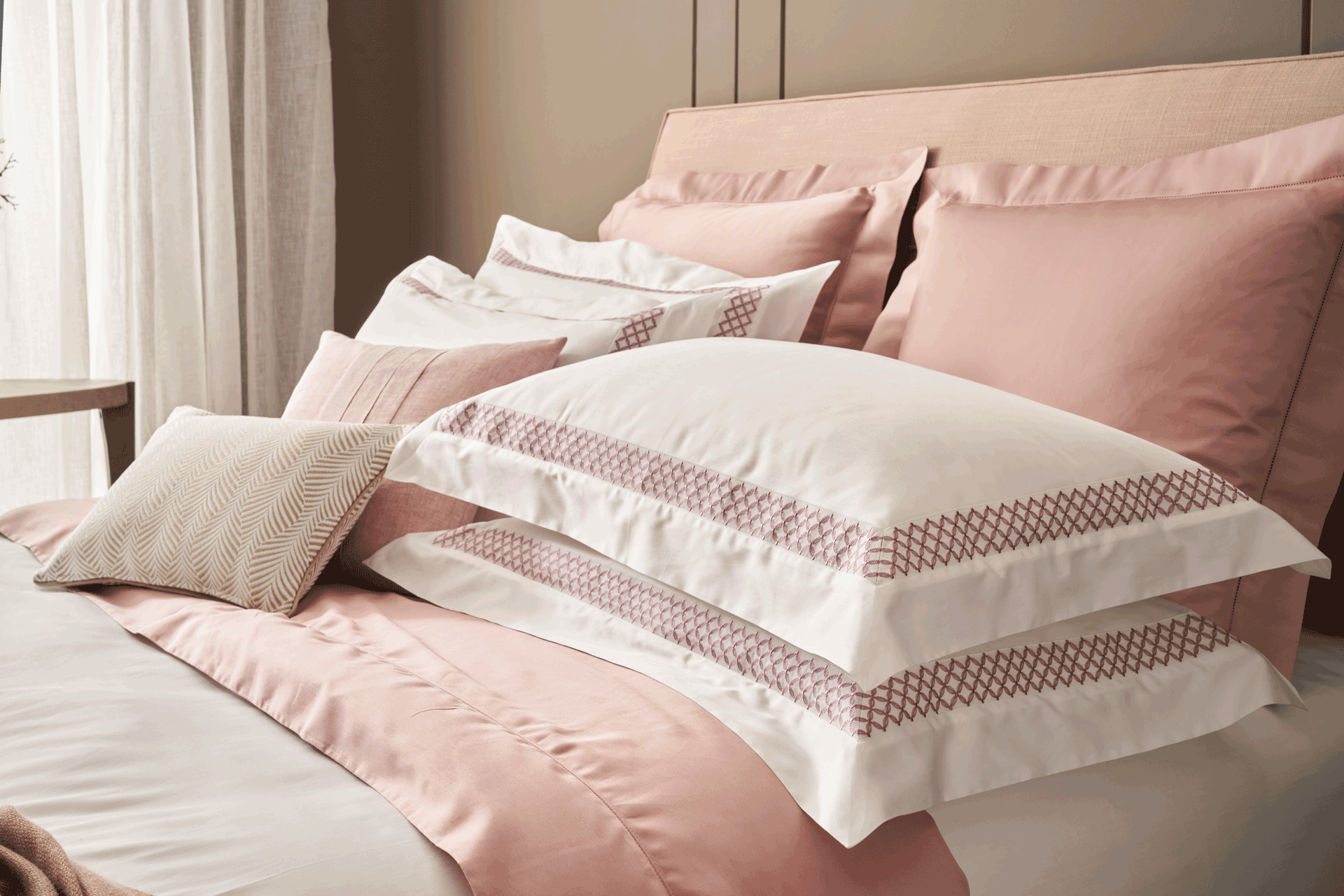 From Tablescapes To Beautiful Bedding, Heirlooms Linens Will Transform Your Home
Heirlooms Linens is the leading manufacturer of bespoke bed linens
Heirlooms Linens is an entry in our Interiors Book 2023.
Heirlooms Linens: Country & Town Interiors Book 2023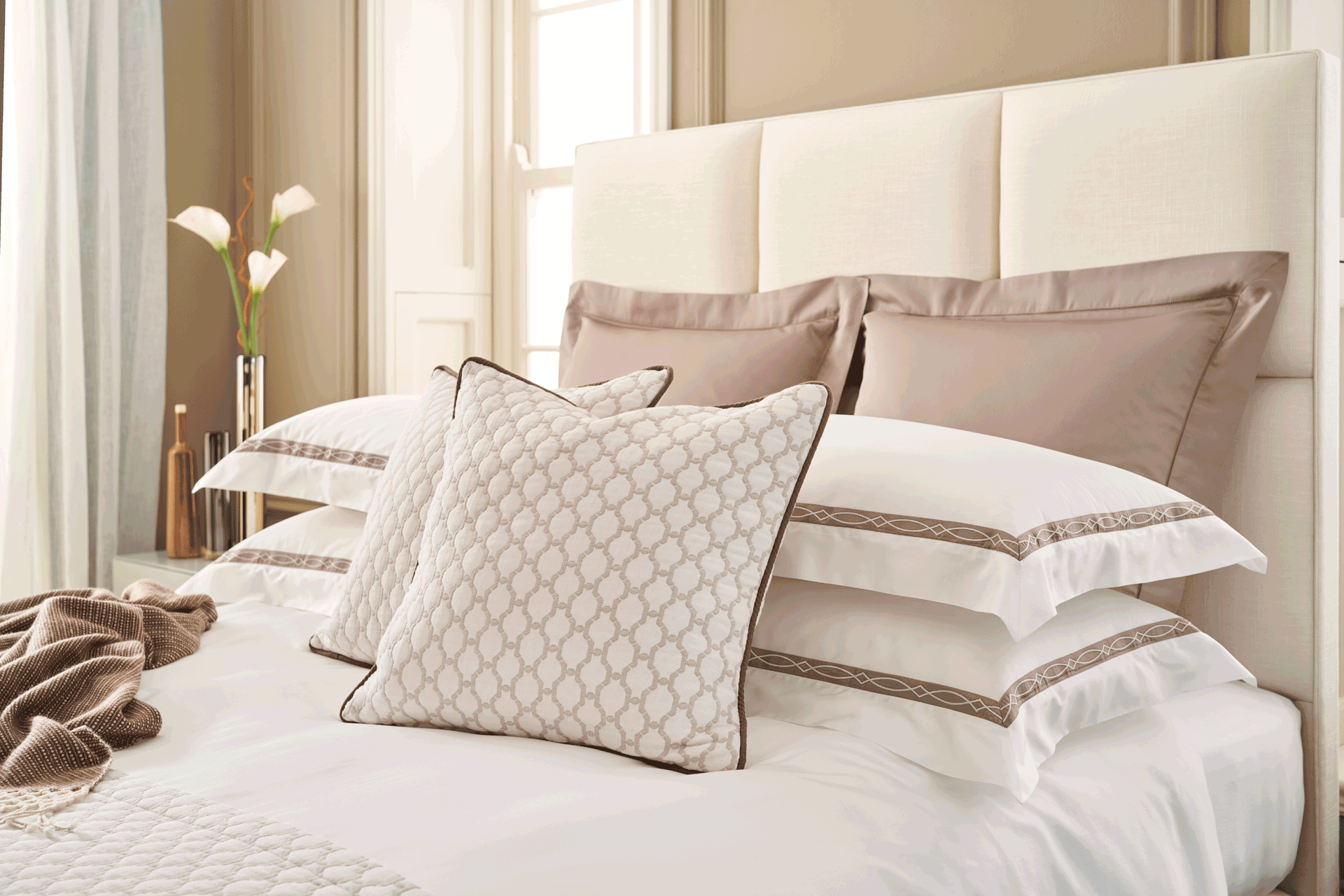 Established in 1984, Heirlooms is a family-run business based in West Sussex with a passion for excellence, and renowned for manufacturing luxurious fine linens for the bedroom, table, and bathroom. All fabrics are Italian-woven, hand-picked, and imported from the finest weaving mills, before being made in-house using state-of-the-art embroidery machines built to the company's own specification. The pure cotton sateens, percales and pure linen all come in a wide choice of colours and any linen designs can be customised in limitless ways. Along with the implementation of blockchain traceability, all fabrics are responsibly sourced using OEKO-TEX sustainable practices. Sustainability is not just about sourcing, though: of equal importance is the environment in which those linens are made and social responsibility is a top priority. 
The company believes that everyone deserves beautiful bed linens of exceptional quality, whether for their home or yacht, and has been working on plans to bring its products to a wider audience. Global distribution is expanding and includes a partnership with an Australian-based textile company whose synergies are aligned with its own. In addition, Heirlooms is launching two exciting design collaborations in September, including one with a talented up-and-coming yacht designer. Ultimately, the brand is on a mission to spread the word that people have a choice when it comes to sleep and wellbeing, and deserve the best.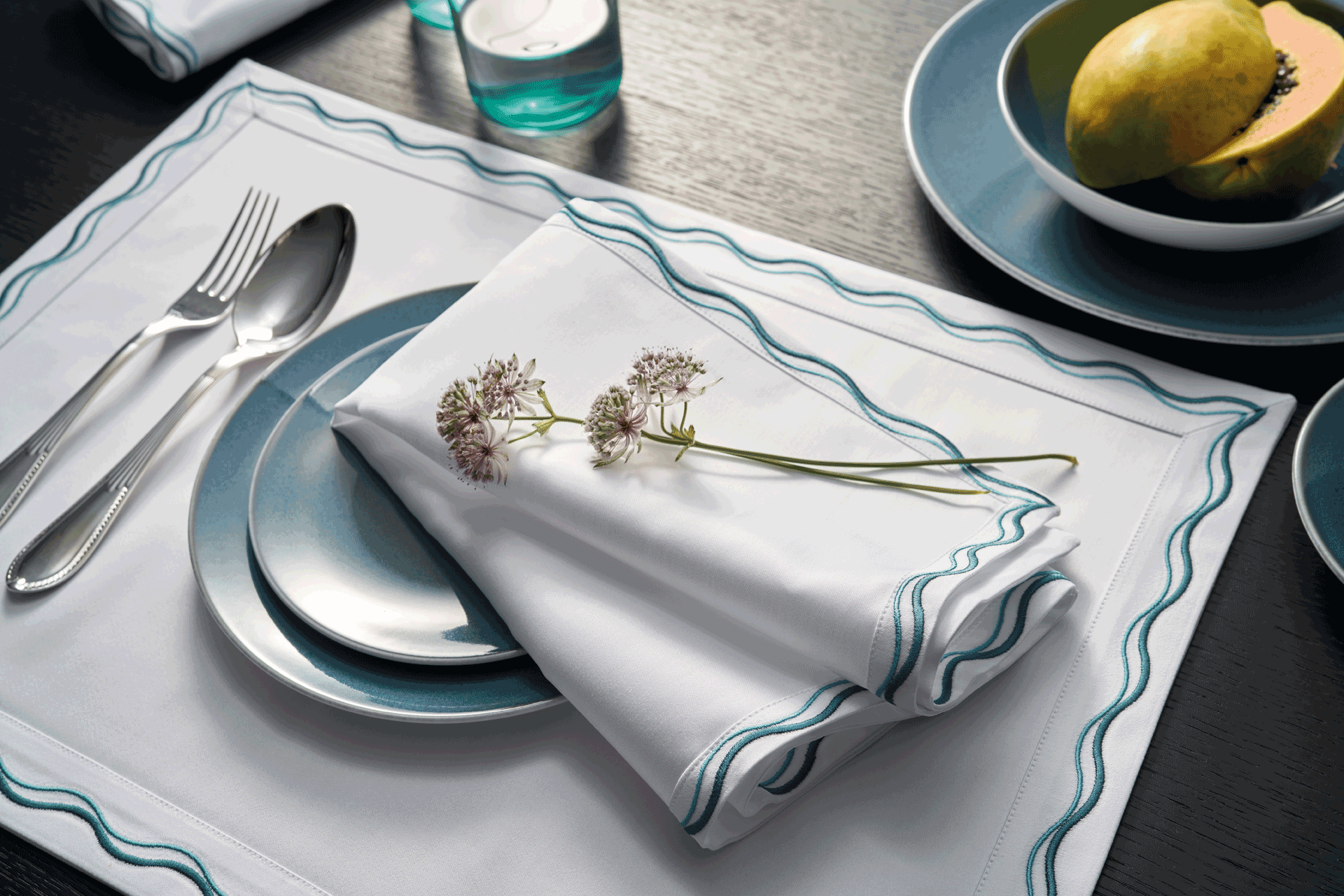 Tips, Tricks & Tools
'Thread count is misleading: you can have a high thread count but low-quality cotton yarn. Cottons that are woven using quality yarns will last considerably longer and will be a better investment.' 

'Make bed linen part of your design brief. To enter a room where the bed linens have been designed for the interior makes such an amazing impact.' 

'Take time to choose towels that are luxurious and super absorbent, and coordinate bath linens with the decoration.'

'Enhance your entertaining experience with good quality table linens. Keep tablescaping simple and elegant, or go wild with bold designs.' 

'When it comes to pool towels, UV resistance is a must to ensure their longevity.'
HEIRLOOMS LINENS
2 Arun Business Park, Shripney Road, Bognor Regis, West Sussex PO22 9SX
+44 (0)1243 820252
heirlooms-linens.com
@heirloomslinens