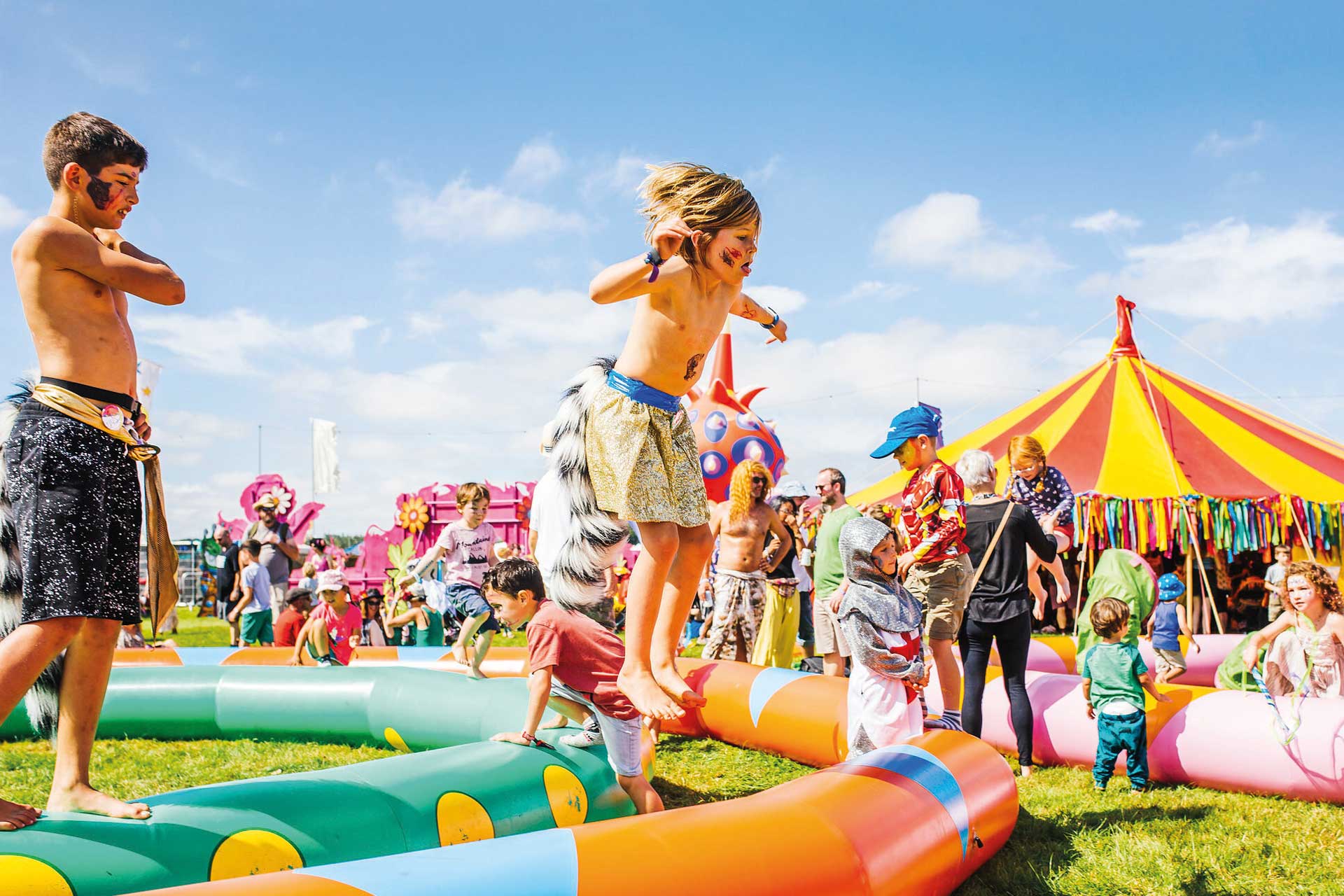 Your Summer Starts Here: Things To Do In London This Summer
The Capital in the summer? Bliss
By Olivia Emily & Tessa Dunthorne | 18 hours ago
No need to jet-set this summer – a glorious spread of events is winging its way towards us, and we've compiled the ultimate guide to the best things to do in London this summer right here. Cram these dates into your diary, say Tessa Dunthorne & Olivia Emily.
The Best Things To Do In London This Summer
Visit An Adult Playground
Roof East in Stratford reopened in April, and will stay open all summer long. Entry is free.
London's favourite adult playground is back for summer 2023, transforming over 30,000 square feet of former shopping centre car park into a rooftop bar with ideal summery festival vibes. Think fresh street food vendors, new and signature games, an open-air cinema, and picturesque skyline views to top it all off. roofeast.com
Dance At A Day Festival
Throughout summer, across London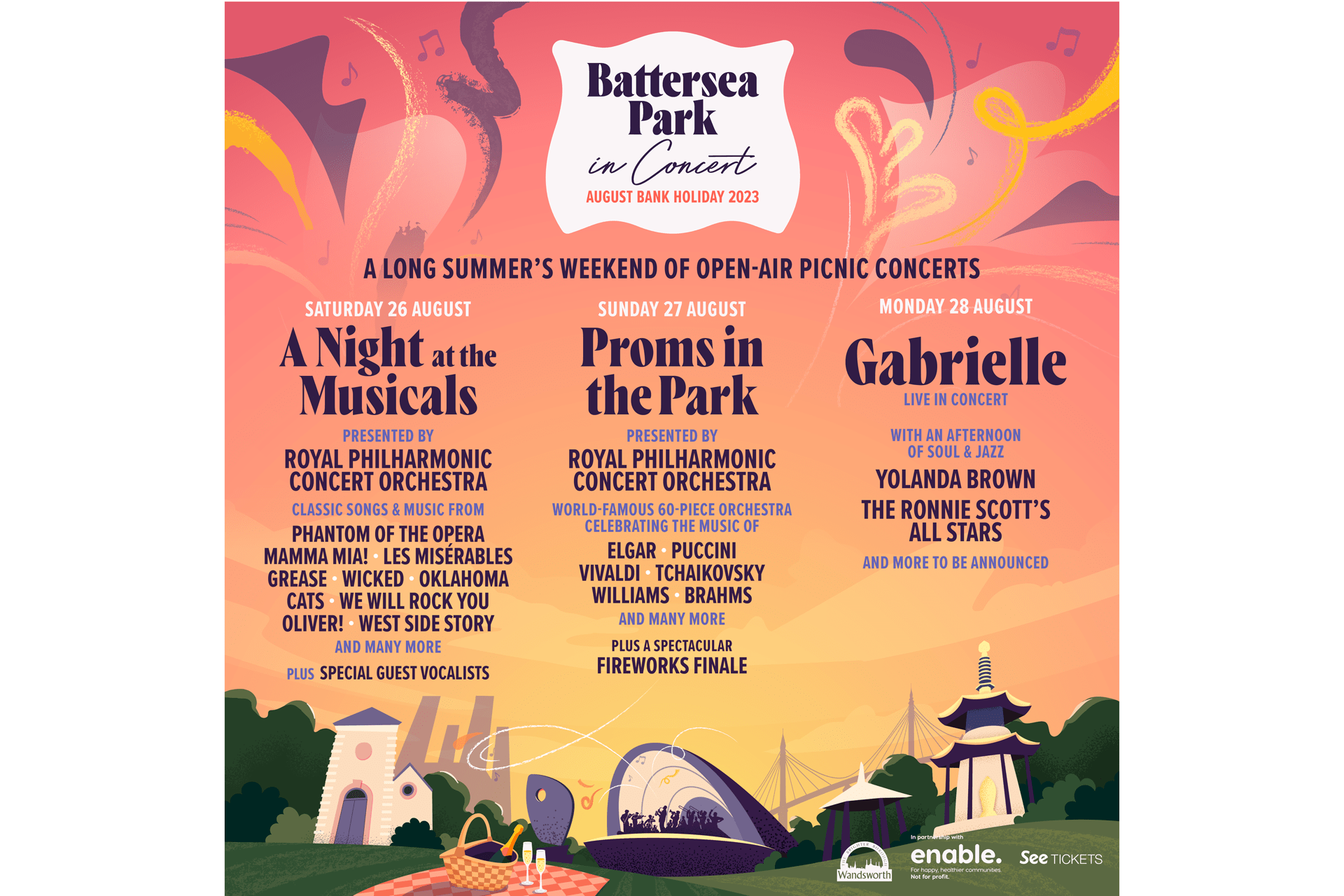 London is alive with the sound of music: summer day festivals are back with a bang, with the likes of All Points East, Wireless and BST Hyde Park firmly on the roster for 2023. Why not boogie to Two Door Cinema Club and scream along to The Wombats at Community Presents on 7 July? Or perhaps an open air picnic concert is more your speed? If so, head to Battersea Park in Concert this August. Plus, there are plenty of open-air, festival-like performances throughout summer from the likes of The 1975, Jamie T and The Lumineers to enjoy.
Discover more amazing London festivals here
Attend A Beekeeping Masterclass
Dates from 20 May–26 August 2023 at St Ermin's Hotel, Westminster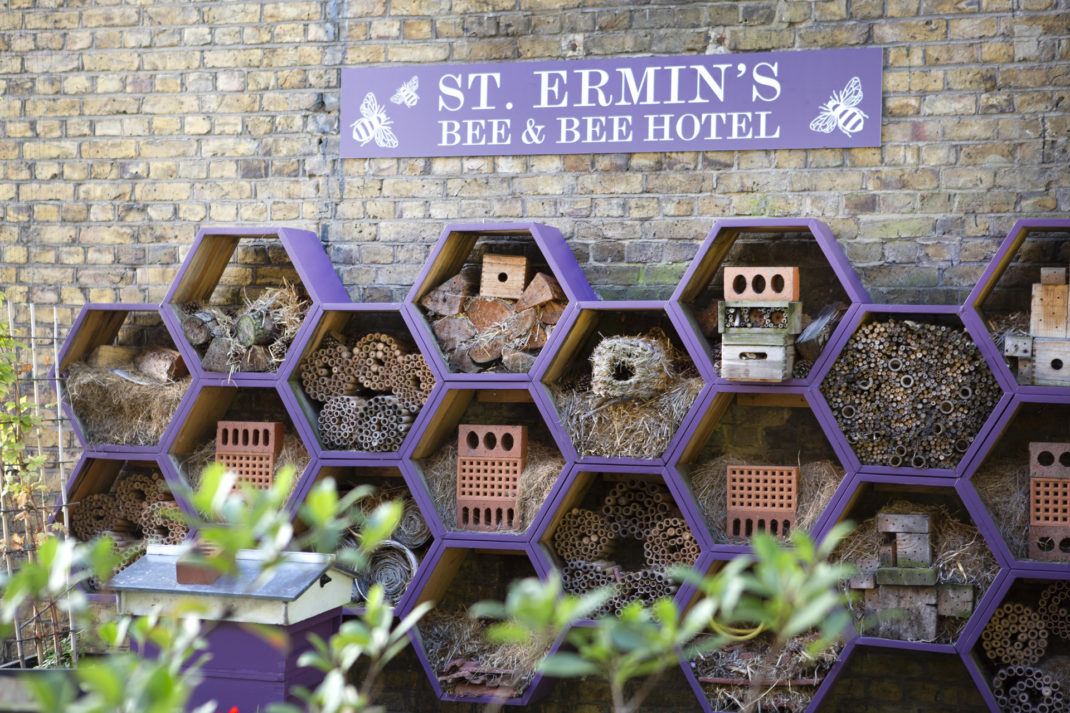 Busy bees underpin our ecosystem, so it's important to learn how to help them. Why not join queen bee Esther Coles for a beekeeping masterclass this summer at St Ermin's Hotel? From learning all about bees to bee friendly planting to 'products of the hive', guests can experience an up close encounter with the hotel's 350,000 resident bees. Conclude your visit with a sparkling afternoon tea or cocktails on the summer terrace. sterminshotel.co.uk
Try Hyper-Fresh Ceviche In Seven Dials
New Opening: Crudo Cevicheria (36 Monmouth Street, London WC2H 9HA)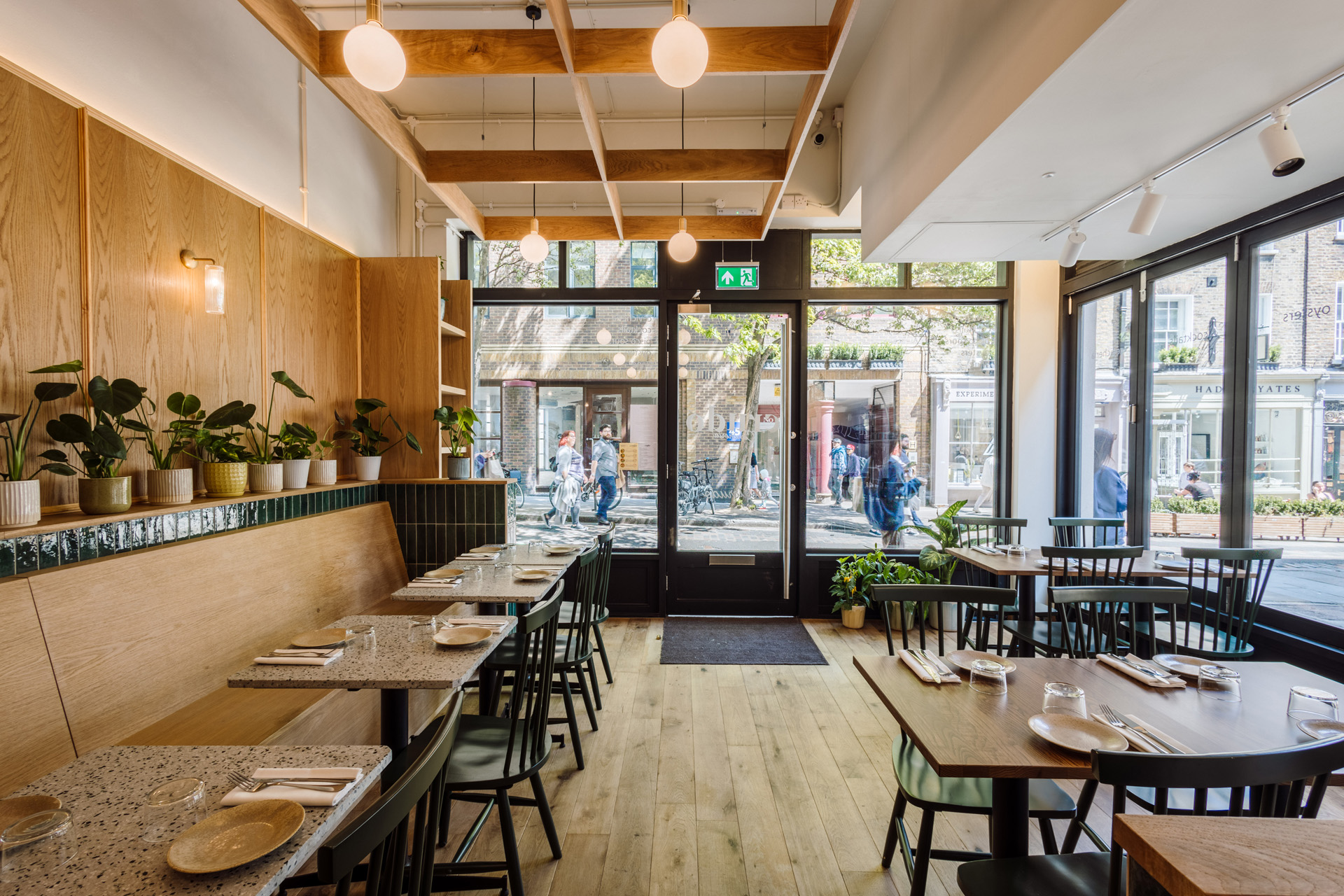 A brand-new, fourth Crudo venue opened at the end of May on Monmouth Street, bringing hyper-fresh ceviche to Seven Dials. Having gained a cult following for their customisable ceviche bowls, Crudo has recently elevated its offering for the evening with small plates, wine and pisco sours. Start with a hefty bowl of moreish, zesty guacamole with black corn tortilla chips while sipping a classic marg, before entering fish-ville wholeheartedly. There's the classic ceviche bowls with the likes of sweet potato, avocado, cherry tomatoes and burnt corn (don't miss the prawn bowl with mexicana leche de tigre and jalapeños for a fresh kick). But there are also more delicate small plates, crunchy ceviche tostadas, and spicy tiraditos. Perfect for elevating a gathering over sharing plates.
If you don't make it down mid-week, make sure you visit for daily oyster happy hour: get fresh Rock and Native oysters for £1.50, Dressed oysters for £5, or 3 oysters with a pisco sour for £16, from 3–5pm Monday to Friday. eatcrudo.com
Idiots Assemble: Spitting Image The Musical
24 May–26 August 2023 at The Phoenix Theatre
It's belly ache laughs at the critically acclaimed Spitting Image, which is making its West End debut this summer. Written by a tour de force comedy team – Al Murray, Matt Forde, and Sean Foley – it's not to be missed. spittingimagethemusical.com
Explore An Exhibition About Ancient Luxury
Luxury and Power: Persia to Greece, 4 May–13 August 2023 at The British Museum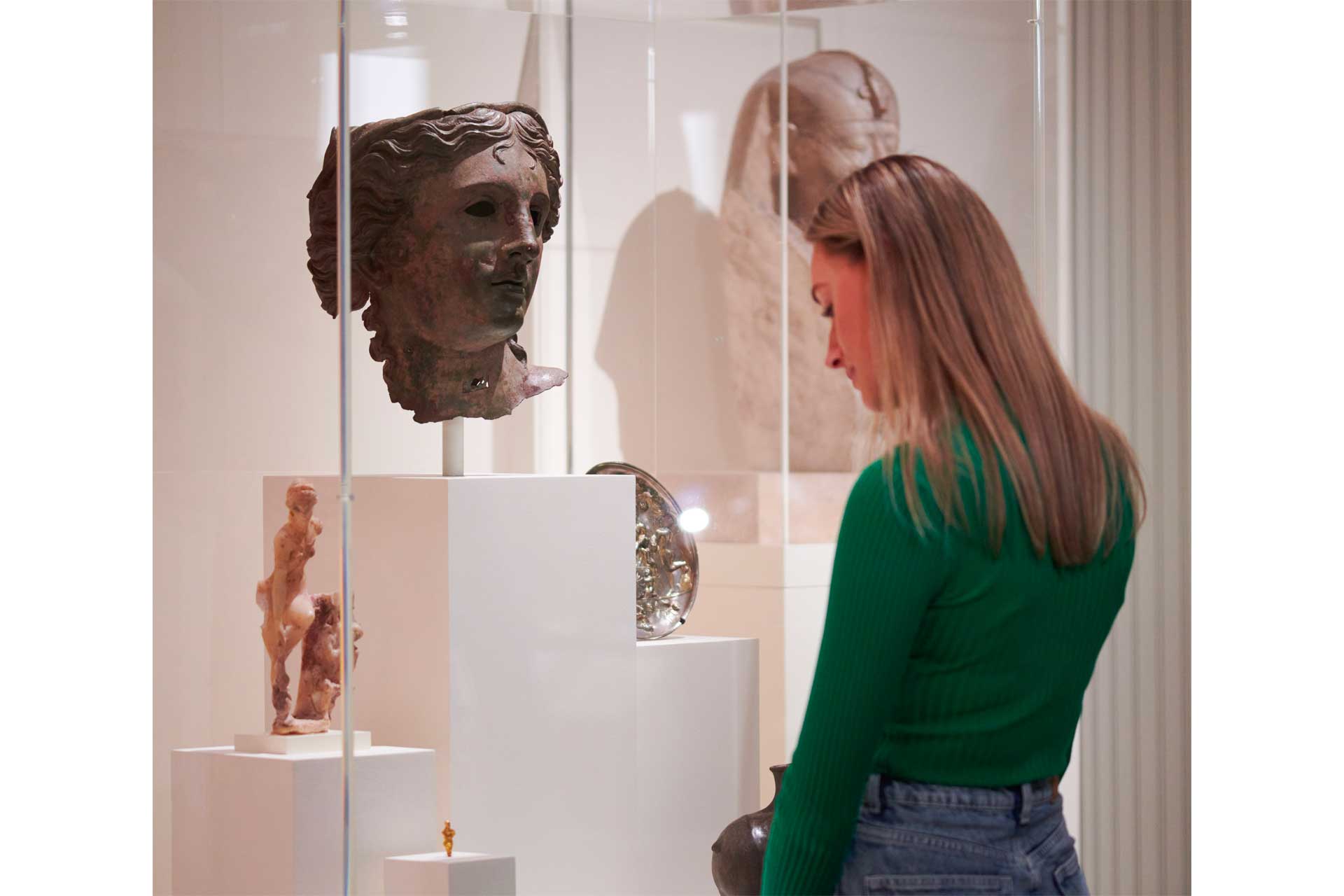 Exquisite luxury, ancient Iranian opulence, and glittering, glinting gold – this exhibition by the British Museum invites you to step into the culture clash between Persia and Greece in the sixth century BC. Explore this beautiful collection of material wonders from Alexander the Great's empire. britishmuseum.org
Discover more of London's top exhibitions here
Or A Fashion Exhibition
Diva, 24 June 2023–7 April 2024 at the V&A; The Offbeat Sari, 19 May–17 September 2023 at the Design Museum.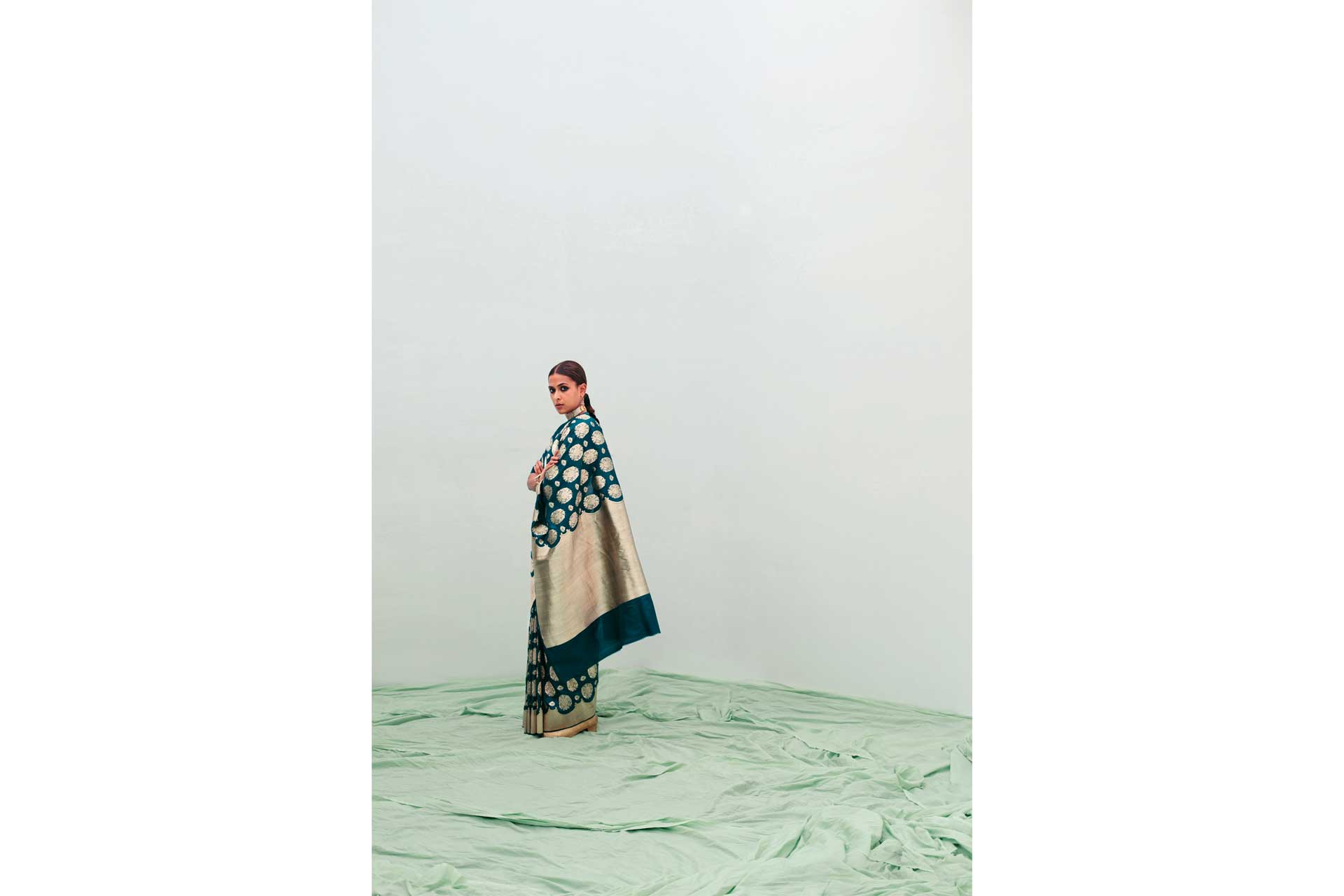 OTT is in this summer – the V&A explores the fashion, power and sparkling creativity of the divas of music and film who have defined pop culture since the 19th century. From Marilyn to Elton, this exhibition will be an unapologetic love letter to star power. £20, vam.ac.uk
Or undress the contemporary sari – the Design Museum's visually glorious exhibition explores the changing design of India's everyday wear. £12.60, designmuseum.org
Discover more fashion exhibitions here
Celebrate Pride
Pride Month throughout June, and London Pride Parade on 1 July 2023
Big gay celebrations – the summer marks the return of the Prides across the country. From kaleidoscopic parades to Soho after-hours, it's just the tonic for joyful things to do in London this summer. prideinlondon.com
Kensington + Chelsea Art Trail
Throughout June, July and August 2023
West London has a secret: there's an artistic heritage hidden just below the surface, waiting to be unearthed. The art trail, now on its sixth edition, returns – touring you from South Ken's museum quarter through to the bustle of King's Road. kcaw.co.uk
Seafood & Sangria Brunch
Cavo at Tottenham Court Road (The Now Building, Outernet, Denmark Street, London WC2H 0LA)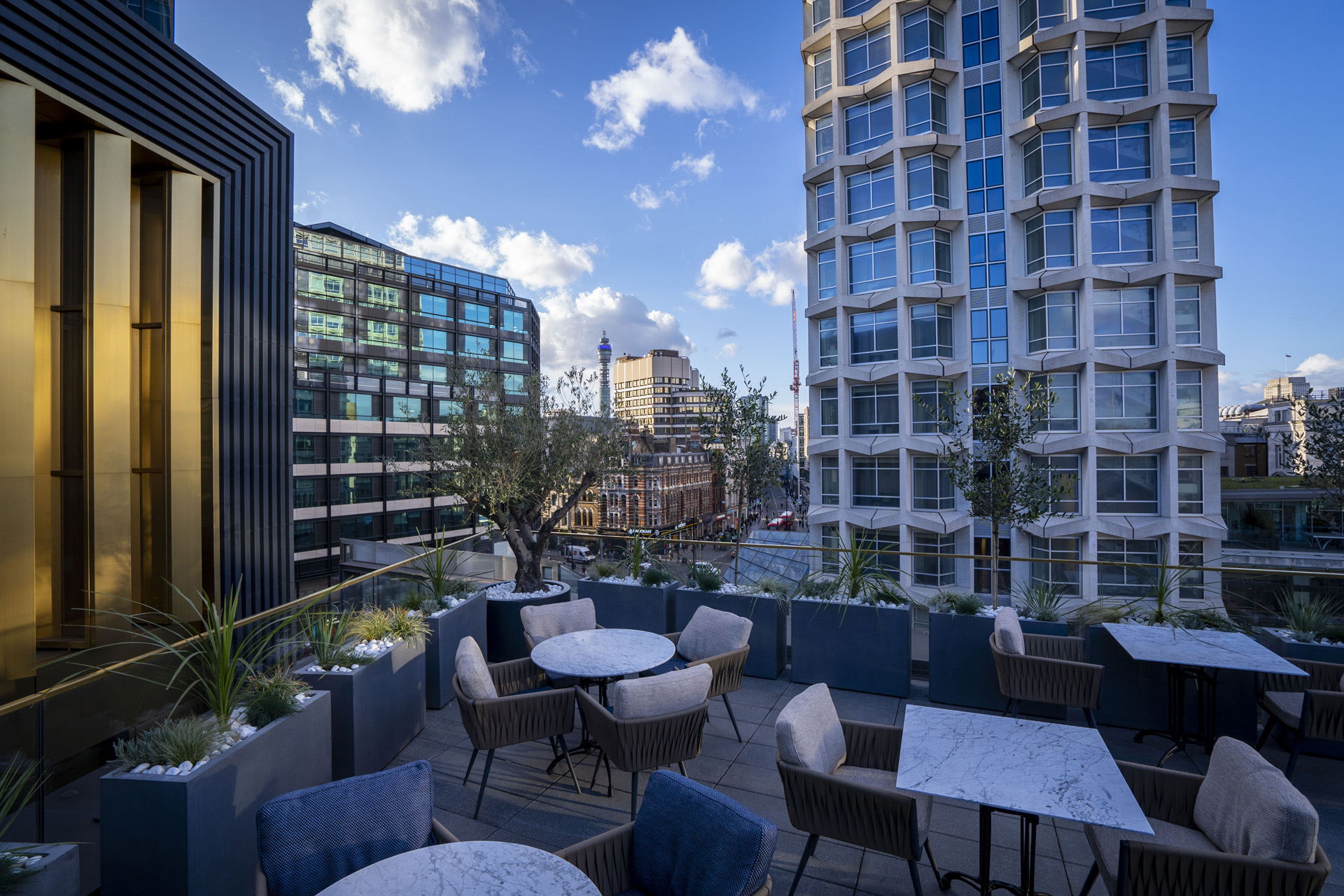 Love a rooftop terrace? Sangria? Seafood? Head to Mediterranean restaurant Cavo to enjoy its new Seafood and Sangria brunch from its suntrap terrace; only the sweeping views of London will remind you you're not in the Med. With a set menu at £65 per person – including a jug of bubbly white sangria each – expect to tuck into spicy mussels in choux pastry, moreish beetroot hummus and refreshing mackerel carpaccio ahead of the main event: a warm seafood platter of langoustine, lobster tail, oysters, razor clams, Mazara prawns and mussels. A summery delight. cavorestaurant.com
Sing Your Heart Out At An Open Air, Sing Along Cinema
Lower Marsh Lates… At The Movies at Waterloo Lower Marsh on the last Thursday of June, July, August and September 2023
From 5.30–8.30pm on the last Thursday of June, July, August and September 2023, head down to Waterloo Lower Marsh and get ready for a belter. This free, open-air, sing-along cinema is sure to attract a crowd with its stellar line up of musical favourites. Plus, find delicious food and great drinks deals at Lower Marsh Market. wearewaterloo.co.uk
Visit The All New Young V&A
From 1 July
It's been closed for three years, but it's back (baby). The Young V&A reopens its doors for a summer of art and design with over 2,000 works and tactile, interactive exhibitions to explore. vam.ac.uk
Spitalfields Music 2023
30 June–12 July 2023 at venues across East London
Spitalfields Music returns to East London this summer, with a programme brimming with world premieres, new music, overlooked historic pieces and classic repertoire, all performed in iconic East London locations from Village Underground to the Tower of London. See the full line up and book your tickets at spitalfieldsmusic.org.uk
Watch Wimbledon The Championships
3–16 July 2023 at the All England Club (Church Road, London SW19 5AG)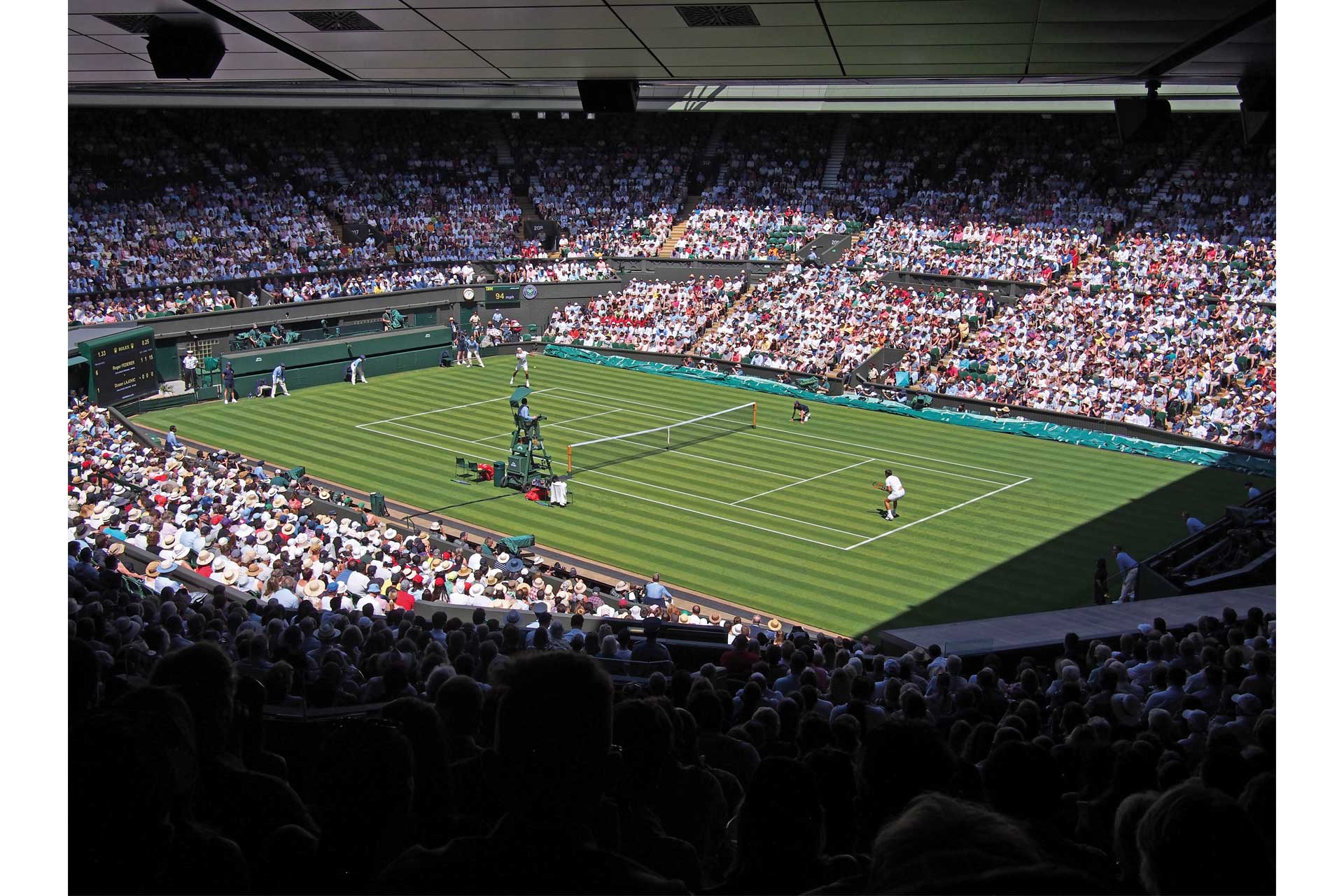 Will British No 1 seed Cameron Norrie come up trumps? Cheer him onto victory (or not) at the unmissable summer sporting event. Here are the best big screens to enjoy the action from.
Vintage Collage Workshops
23 July, 3 August, and 3, 14 and 24 September 2023 at Native Bankside, 1 Bear Gardens, London SE1 9ED
Make art from old, used and vintage paper in the surroundings of a revived warehouse with Goose Glitters. Plus, learn how to construct a collage into a cohesive piece of art and spice it up with glitter. Tickets are £49.10 per person via eventbrite.
King's Cross Summer Sounds
9–20 August 2023 at Coal Drops Yard
Summer Sounds returns to London with 12 days of music, dance and performance from across the globe. With live concerts every evening from 6.30–8.30pm (plus from 1–6pm on 'Family Sundays'), expect a heady mix of folk, jazz, classical and experimental music, alongside an array of dancers and sensational local talent. See the full line up at kingscross.co.uk
Battersea Park In Concert
26–28 August 2023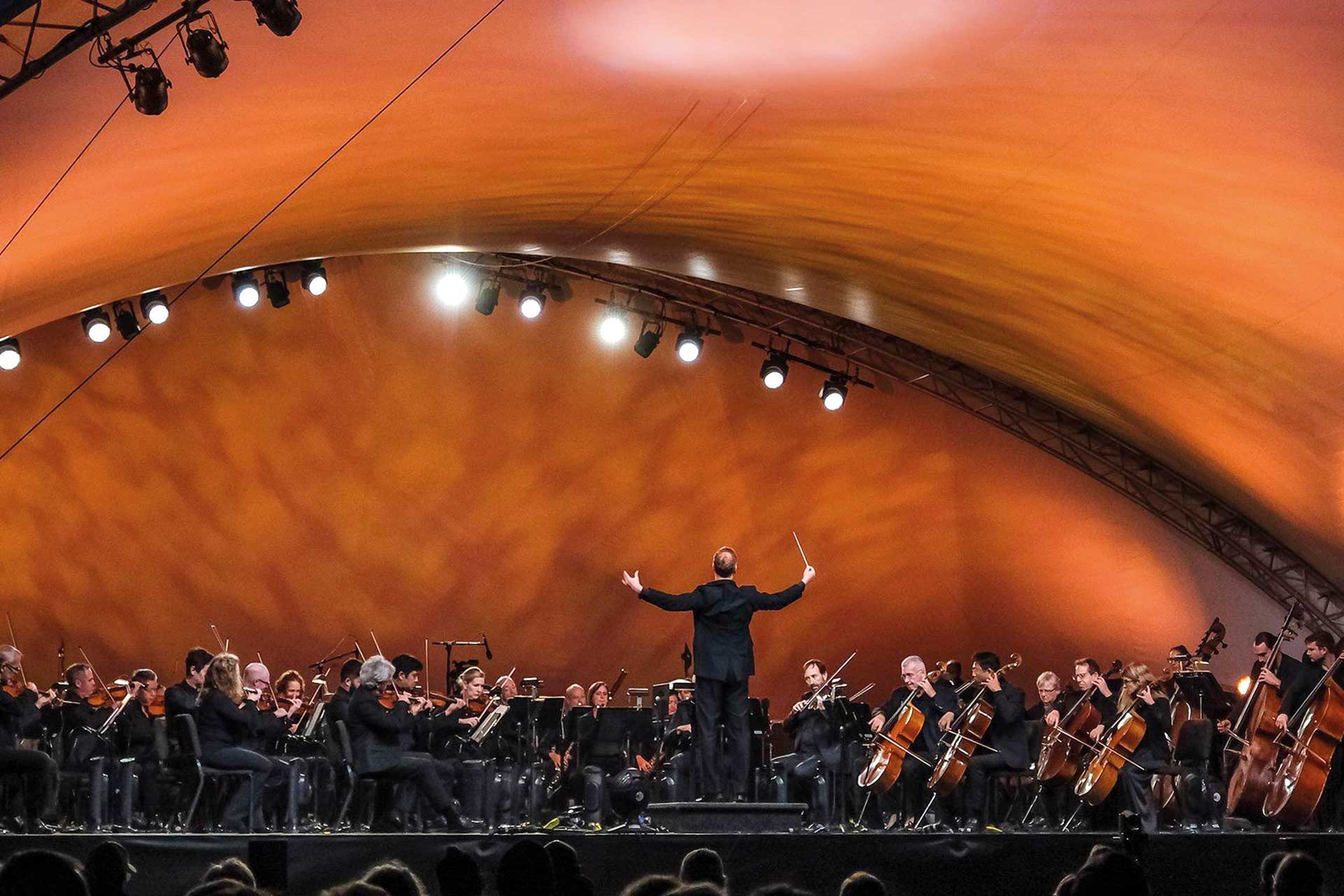 Bank holiday weekend blues be banished: the inaugural Battersea Park in Concert trots out an incredible line-up of London's best classical, soul and jazz performers. Highlights will include the Royal Philharmonic Concert Orchestra and The Ronnie Scott's All Stars. Pre-order a picnic and don't forget the fizz. From £32.32, batterseaparkinconcert.com
Featured image: Pub In The Park.