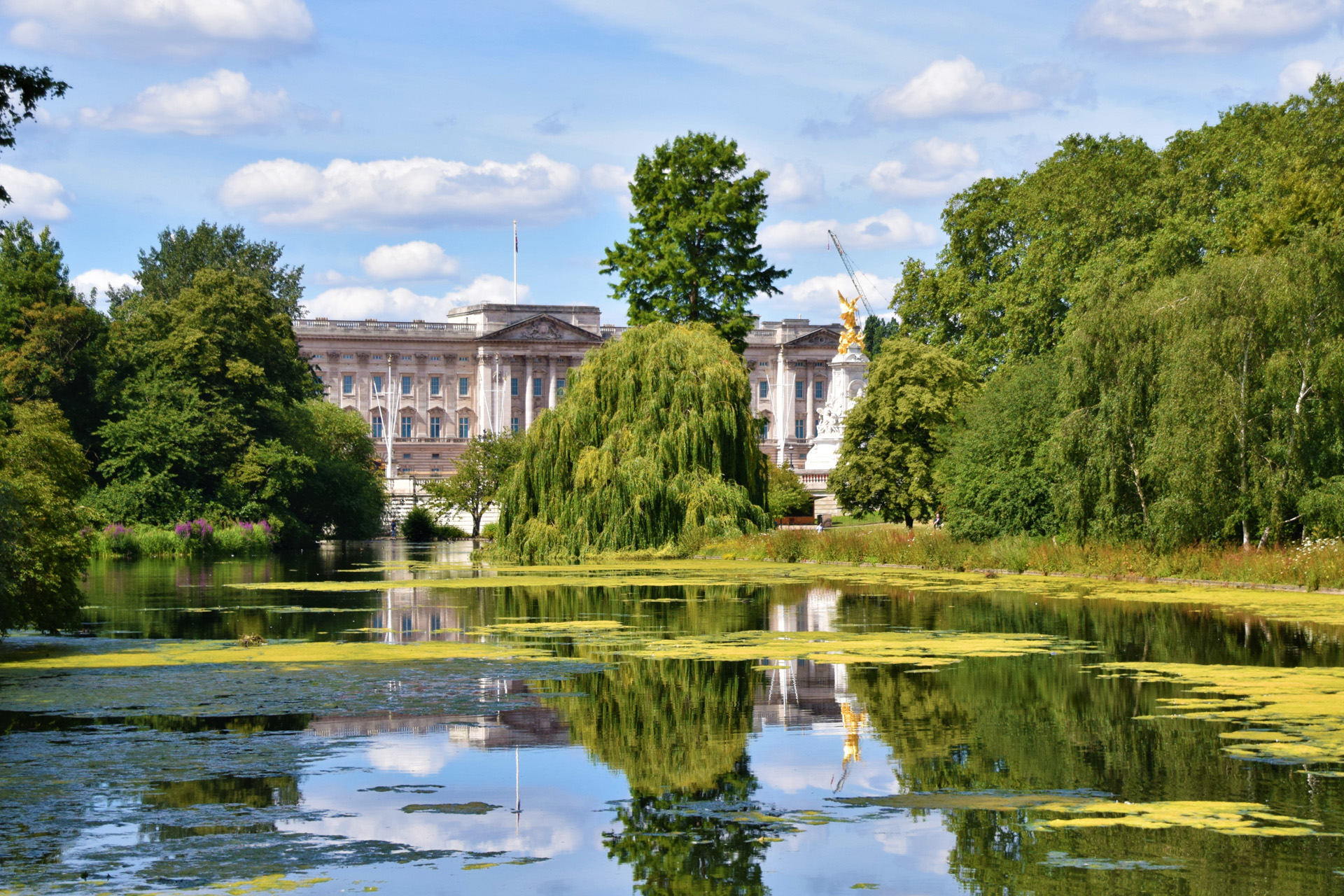 Where To Watch The Coronation In London
Free watching away from (the worst of) the crowds
The Coronation of King Charles III is imminent, with a whole host of events occuring this weekend in celebration of our new monarch. (For specific timings and a break down of what will actually be happening, check out our comprehensive guide.) If venturing down to the Mall to catch a glimpse of the King for yourself sounds a little intense and crowded, but watching the live stream from your living room doesn't quite cut it, there are plenty of big screens popping up across the city to watch the Coronation from. Here's where to watch the Coronation in London.
Fancy getting involved? Here are the best things going on across the city for the Coronation
Where To Watch The Coronation In London: Parks & Big Screens
St James's Park
Venture to the Marlborough Gate in pretty St James's Park for a free big screen experience of the Coronation. The park will also be airing the Coronation Concert on Sunday 7 May from 8pm. There will be first aid facilities, toilets, water refill points and kiosks where you can buy food and drinks. Note, however, that St James's Park underground station will be closed on Saturday 6 May; visitors are asked to use Picadilly Circus and Charing Cross stations instead.
Green Park
In close proximity to Buckingham Palace, Green Park will also host a large screen for the Coronation at the Broad Walk. Again, expect first aid provisions, water, and food and drink outlets.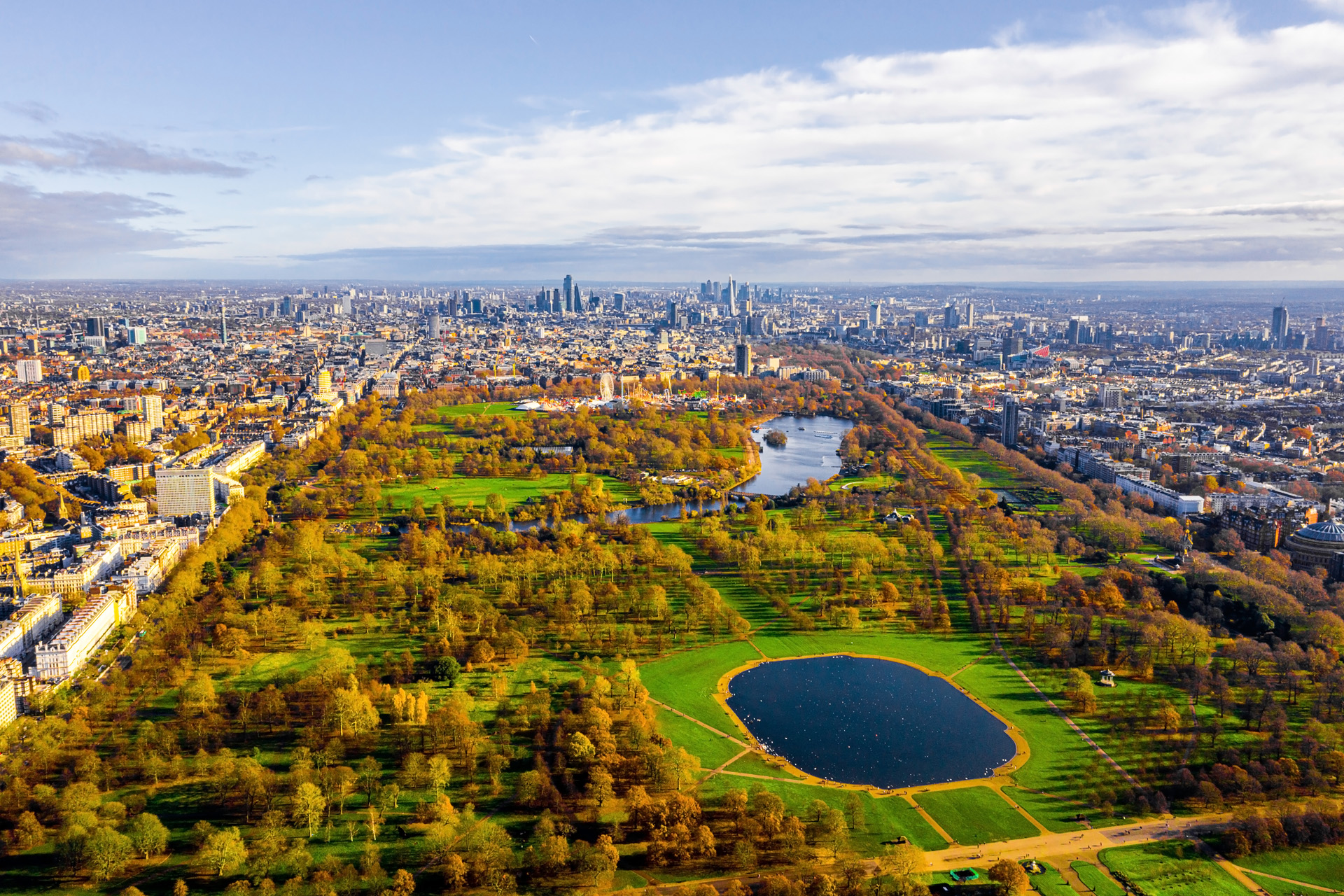 Hyde Park
Like with Green Park and St James's Park, big screens will show the Coronation this weekend – four to be precise – but be wary of crowds and road closures. (Note: Hyde Park Corner underground station will be exit only on Saturday 6 May.) Visitors are asked to refrain from arriving before 5am. Find two screens at the Old Football Pitches, one at The Cockpit (near the Norwegian War Memorial), and one on the Boathouse Lawn.
Grosvenor Square
As part of its special Mayfair Coronation Garden Party, Grosvenor Square will play host to cinema-sized screens streaming the Coronation across the weekend. The event is free to attend, and there will be plenty of seating, floral installations, and special offerings from surrounding food and drink outlets. grosvenor.com
BOXPARK Croydon
Not only will BOXPARK Croydon host a big screen, but the Coronation ceremony and procession will be followed by a special British sing-a-long party, 'Sing for the King'. Expect a live band performing the greatest British pop, indie and rock anthems of all time, with Massaoke (i.e. testing your vocal cords and belting the lyrics) highly encouraged. boxpark.co.uk
Battersea Power Station Park
On Saturday 6 and Sunday 7 May, Battersea's Power Station Park will host big screens streaming the procession and ceremony. Visitors are invited to grab a picnic blanket and venture down, or elevate their picks with special takeaways from the likes of Poke House, M&S Foodhall and pop-up food trucks. Expect also live music, ping pong tables, and family-friendly fun. batterseapowerstation.co.uk
Outernet London
Head to Tottenham Court Road's shining hotspot, Outernet London, for free streaming of the Coronation on the world's most advanced, immersive screens. While you're there, you can also see The Royally Big Portrait by Sam Barnett, made up of hundreds of thousands of individual images drawn by members of the public (on display 1–8 May, 12-6pm Monday to Friday, and 8am–7.30pm across the weekend). outernetglobal.com
Featured image: Buckingham Palace viewed from St James's Park, London (via Getty).