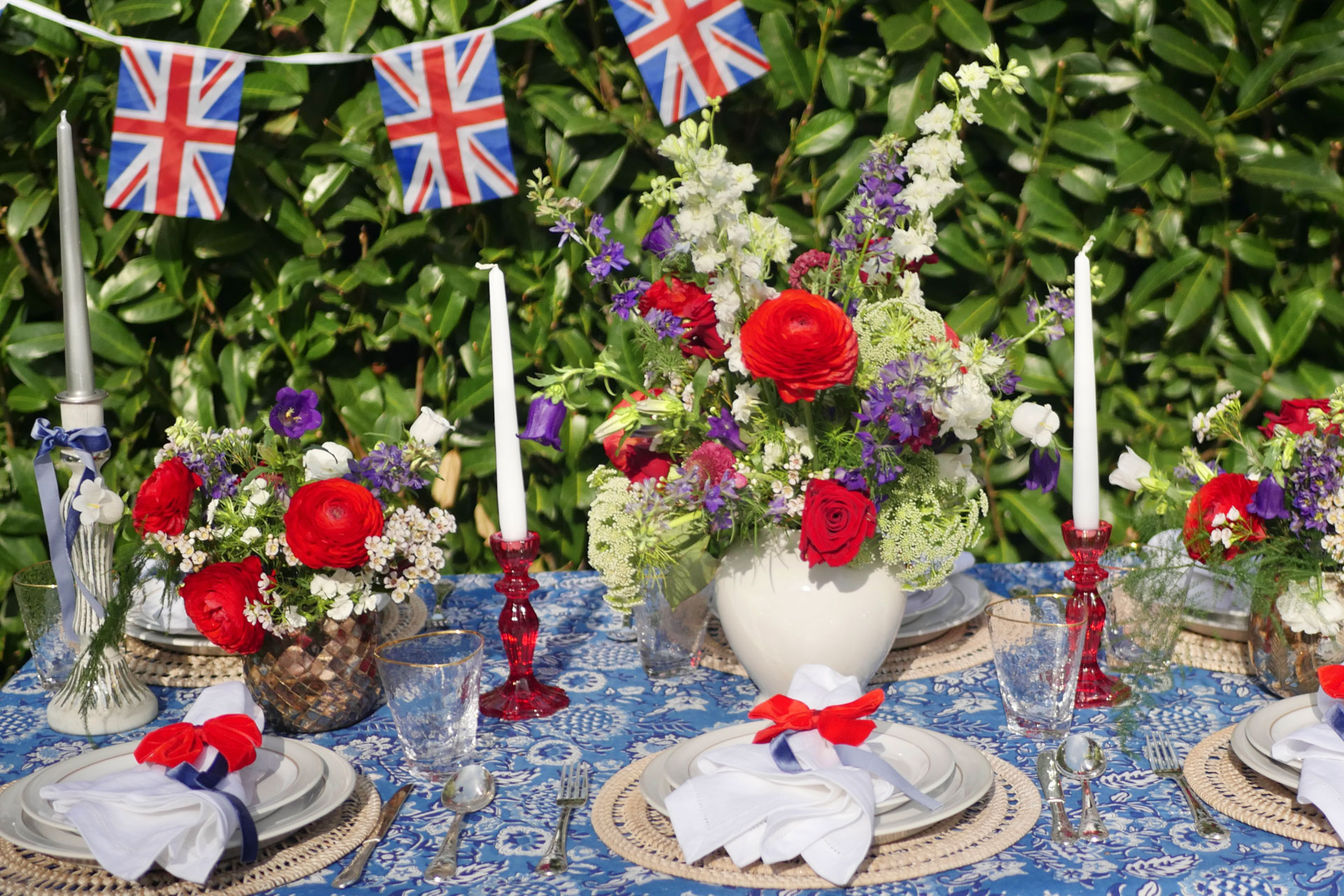 The C&TH Guide To The Queen's Platinum Jubilee
From street parties to staycations, here's how to celebrate
On 6 February 1952, a young Queen Elizabeth succeeded to the throne aged 25 following the death of her father, King George VI. Her official coronation, though, didn't take place until the following year, on 2 June 1953. It was a huge event which took a great deal of planning, with millions of people travelling to London for the event and many more watching it on TV. Since then, she has stood as a figurehead of the nation, reigning through enormous periods of social change and advising 14 prime ministers along the way.
Seventy years on, we're celebrating the Queen's Platinum Jubilee with an even bigger extravaganza. It's the first time a British monarch has reached this milestone, with events taking place throughout the year and culminating in a four-day celebratory weekend from 2 – 5 June.
Below, we've compiled the C&TH guide to the celebrations, featuring everything from street party tips to themed pop-ups and commemorative products, brought to you in partnership with No 3. Gin and The King's Ginger.
The C&TH Guide To The Queen's Platinum Jubilee
Which official Jubilee events are taking place?
Over the long weekend, events will begin with Trooping the Colour on 2 June, which is being held in full for the first time since the pandemic. This will see 1,400 parading soldiers, 200 horses and 400 musicians coming together in the traditional Parade.
On 4 June, Buckingham Palace will host a Platinum Party featuring performances from some of the world's biggest stars. The ballot for tickets has now closed.
The final day of festivities on 5 June will be centred around The People's Pageant, with performances from a line-up of national treasures – the headline act being Ed Sheeran. He'll feature alongside the likes of Sir Cliff Richard, Heston Blumenthal, Gary Lineker and James Martin. The spectacle will see each decade from the 1950s will be reflected through street art, theatre and dance, with nods to The Queen's passions like corgis and racehorses – with over 10,000 people involved including the military, key workers and members of the general public.
A number of events will also take place at Sandringham over the extended June Bank Holiday weekend. On 3 June, Katherine Jenkins OBE will be joined by The Military Wives to perform a live outdoor music concert, followed by a pageant showcasing a decade of motoring.
More information at platinumjubilee.gov.uk
How to host your own street party
Rules and regulations
Between 2 and 5 June 2022, it's legal for anyone to hold a street party – but you'll need to fill in a form on your council website at least six weeks in advance. The council will then put in place a temporary road closure and notify emergency services. Some will lend you signs and cones, but you can also hire or buy these.
A couple of rules: street parties should be for residents and neighbours only, and hosted in a quiet residential road or shared outdoor space, such as surrounding a block of flats. No formal risk assessment is needed, and no licences are usually necessary – but if you plan to sell alcohol you'll need to check whether you need a Temporary Events Notice.
Cocktail recipes
1. King's Penicillin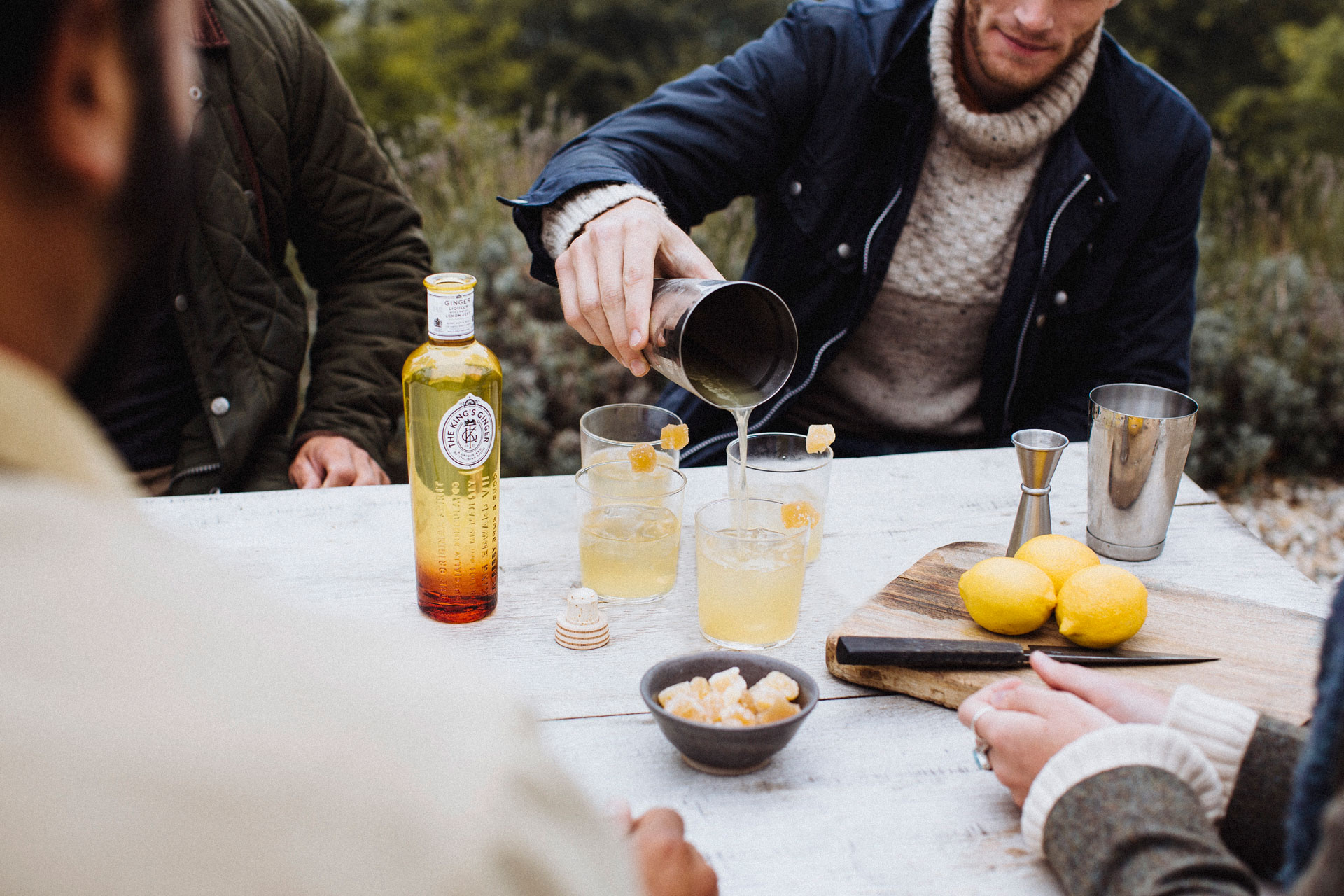 Ingredients:
30ml The King's Ginger
30ml blended whisky
25ml lemon juice
10ml honey water (equal parts honey to water)
Method:
Build all ingredients over ice and shake.
Strain into a rocks glass filled with ice. Garnish with crystallised ginger.
2. King's Ginger Cup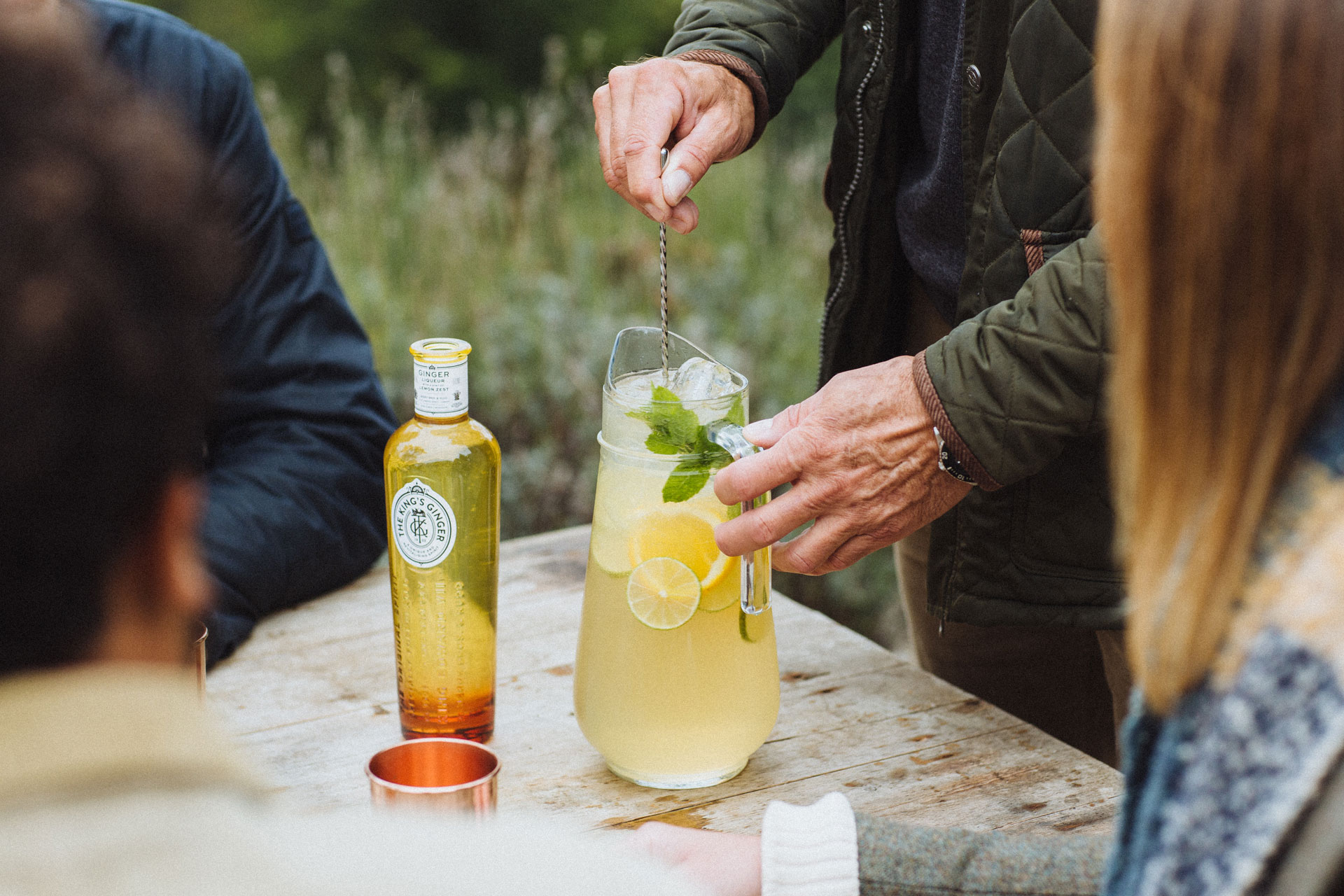 Ingredients (5 serves):
200ml The King's Ginger
75ml lime juice
625ml hinger ale
Mint leaves
Lime slices
Orange slices
Method:
Fill a jug with ice, add your ingredients and gently stir to combine.
Garnish with plenty of mint leaves, slices of lime and orange.
3. St. James's Spritz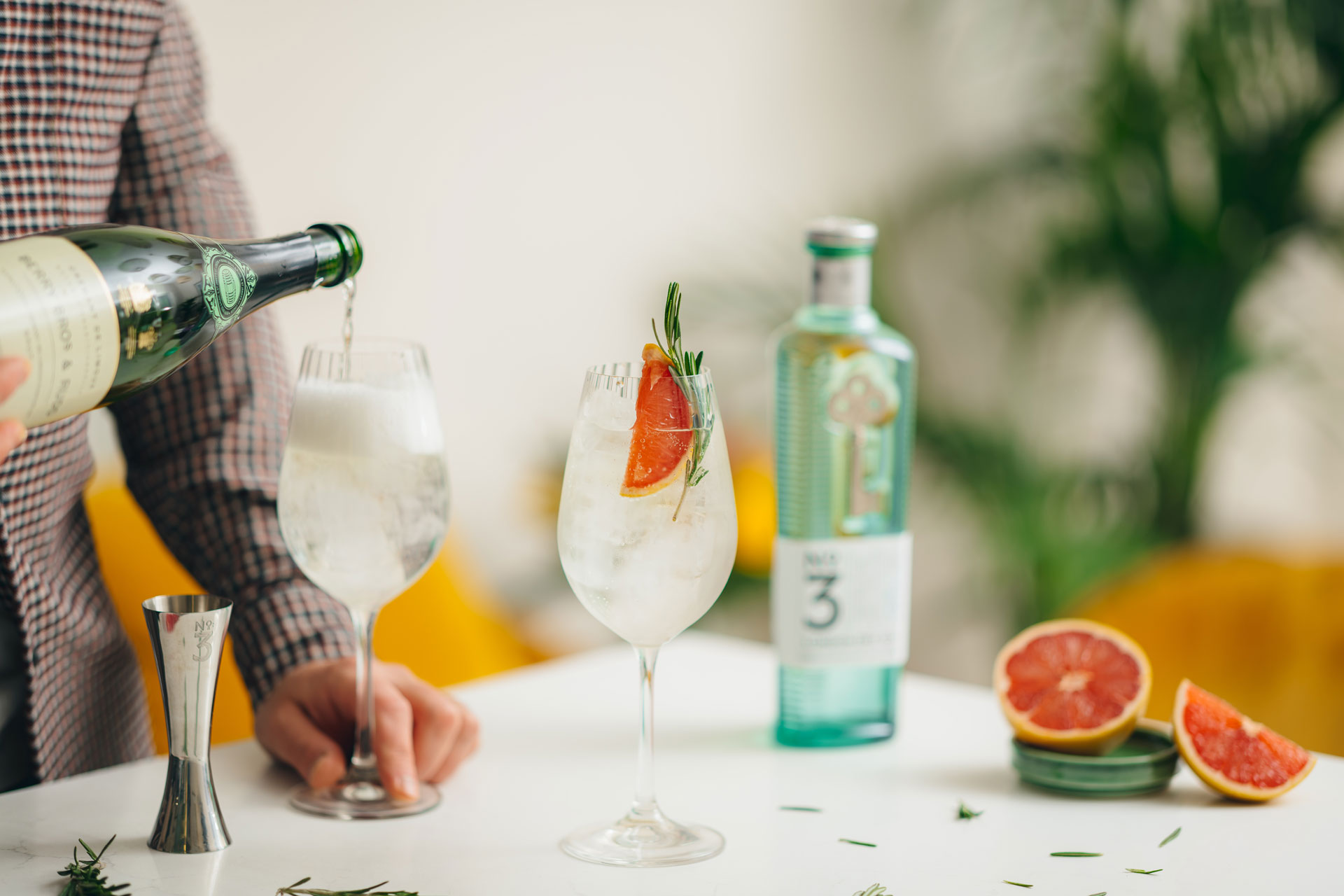 Ingredients:
35ml No. 3 London Dry Gin
15ml elderflower cordial
125ml crémant
1 rosemary sprig
1 pink grapefruit
Method:
Fill your large wine glass with ice, add your ingredients, stir gently and top with a little more crémant.
Garnish with a pink grapefruit slice and a sprig of rosemary.
4. Gin & Tonic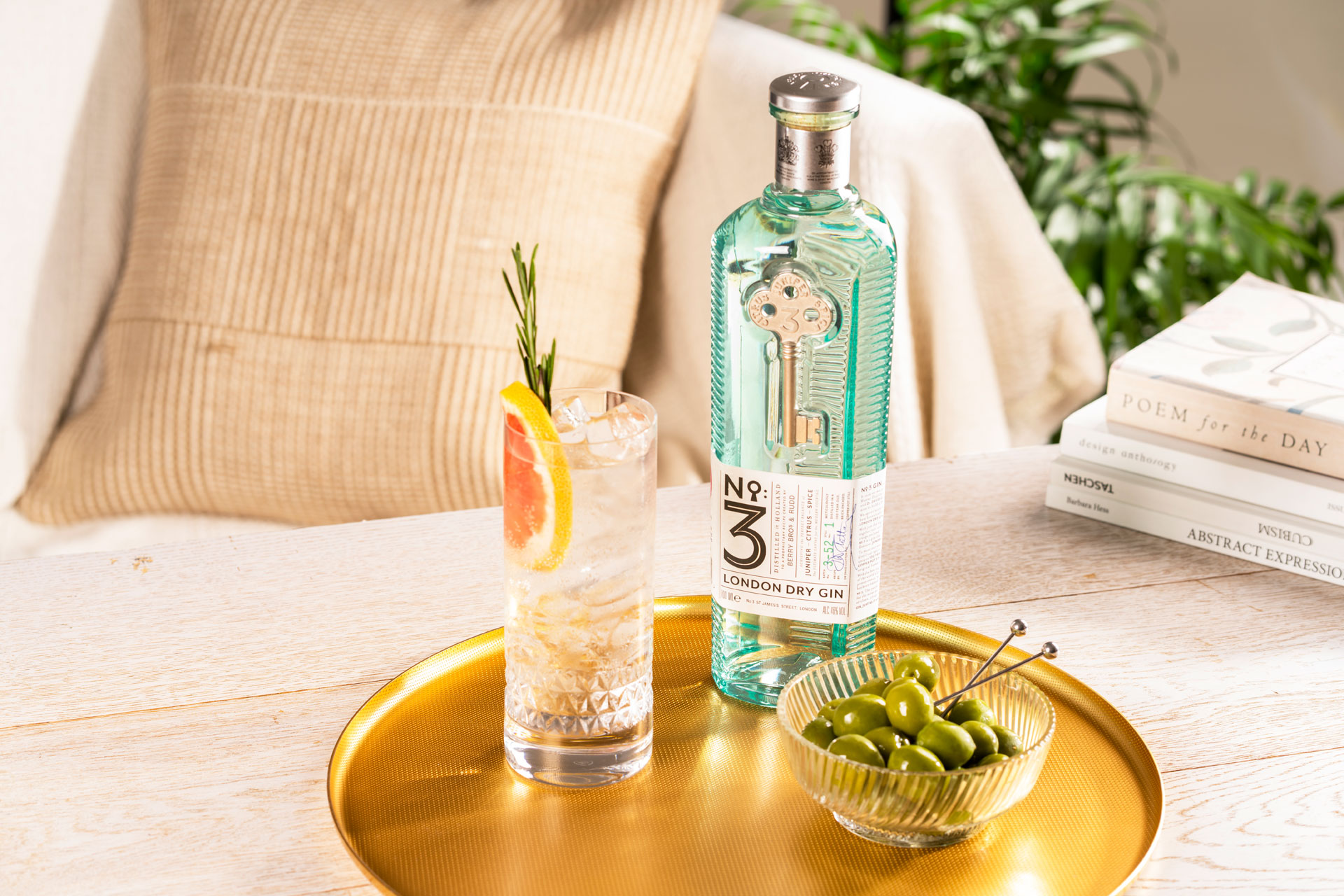 Ingredients:
50ml No. 3 London Dry Gin
150ml tonic water
1 pink grapefruit
1 sprig of rosemary
Method:
Build over ice in highball glass and gently stir to combine ingredients.
Garnish with pink grapefruit & a sprig of rosemary.
5. Tom Collins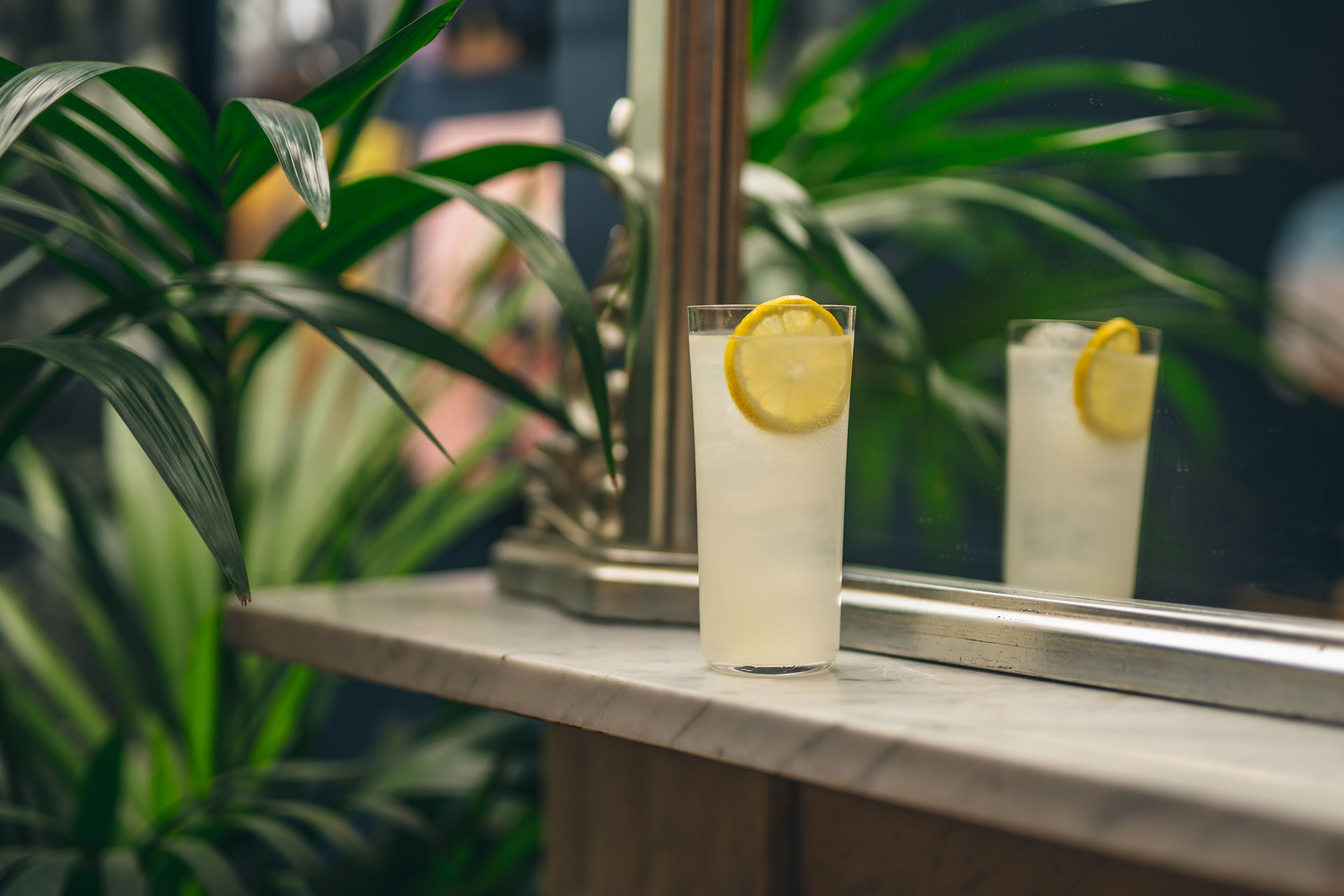 Ingredients:
50ml No. 3 London Dry Gin
25ml lemon juice
20ml sugar syrup
100ml soda water
1 lemon
Method:
Shake all ingredients except for the soda water and strain over fresh ice in a highball glass. Top with soda.
Garnish with a slice of lemon.
9 Hosting Tips
British interior designer Benji Lewis shares his top tips for hosting a street party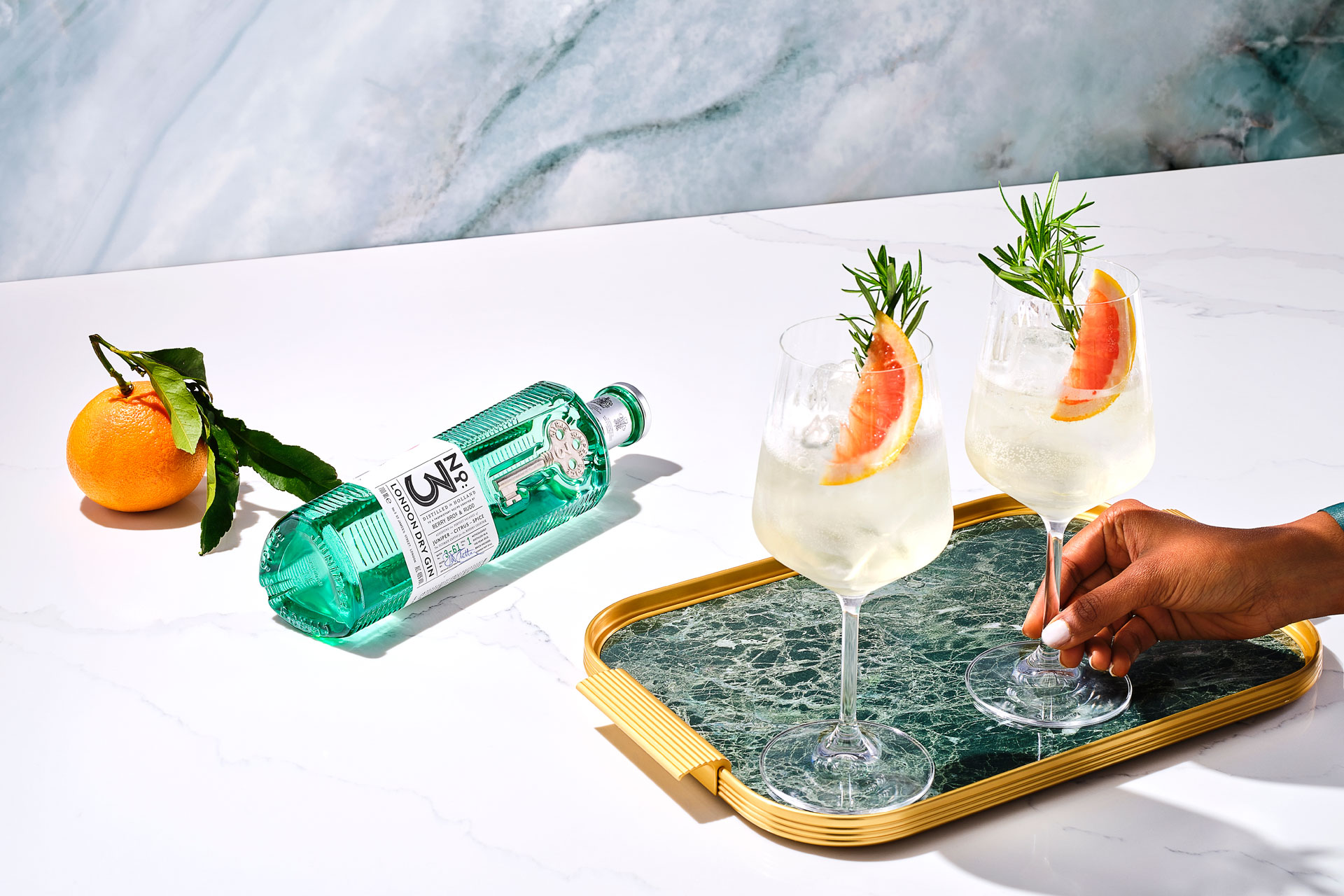 Think pretty, first of all, when it comes to planning your royal garden party – it's about celebration so things should be bright and upbeat to reflect the mood.
Floral patterns are quintessentially British, so be prepared to get flower fabulous.
Combining different patterns suggests a casually thrown together look, but do plan what to use and where to use it. Look at patterned china – florals, checks and stripes are good.
Matched porcelain tea sets are lovely, but breakages happen; don't shy away from mismatched pieces, as long as you achieve some kind of harmony with colour or style, things will still look the biz.
Serve tea in a bone china cup with a saucer; this isn't some kind of affectation, it's simply that it's more pleasurable to drink from a fine china cup than it is from a hefty mug.
Establish how you wish to entertain and what's achievable with the space you've got; if you only have one table and need to it be the place from which you serve tea, offer cake and sit at, then size things accordingly; a vast tray of sandwiches on a small table won't allow for anything else to happen.
Bowls of coloured sweets provide additional interest, but think about how you present them; sugared almonds in a crystal bowl are lovely.
If you'd like your guests to stay and toast HRH after tea, have a bottle of chilled fizz close to hand, and just as you offer tea in a porcelain cup, provide a crystal champagne glass for the pleasure, it's immeasurably chic.
When it comes to food, opt for the Queen's favourites: Victoria sponge, miniature jam scones (jam pennies), sandwiches and chocolate tarts. More is more when it comes to your decoration and food options, it's a once in a lifetime celebration.
7 ways to celebrate in London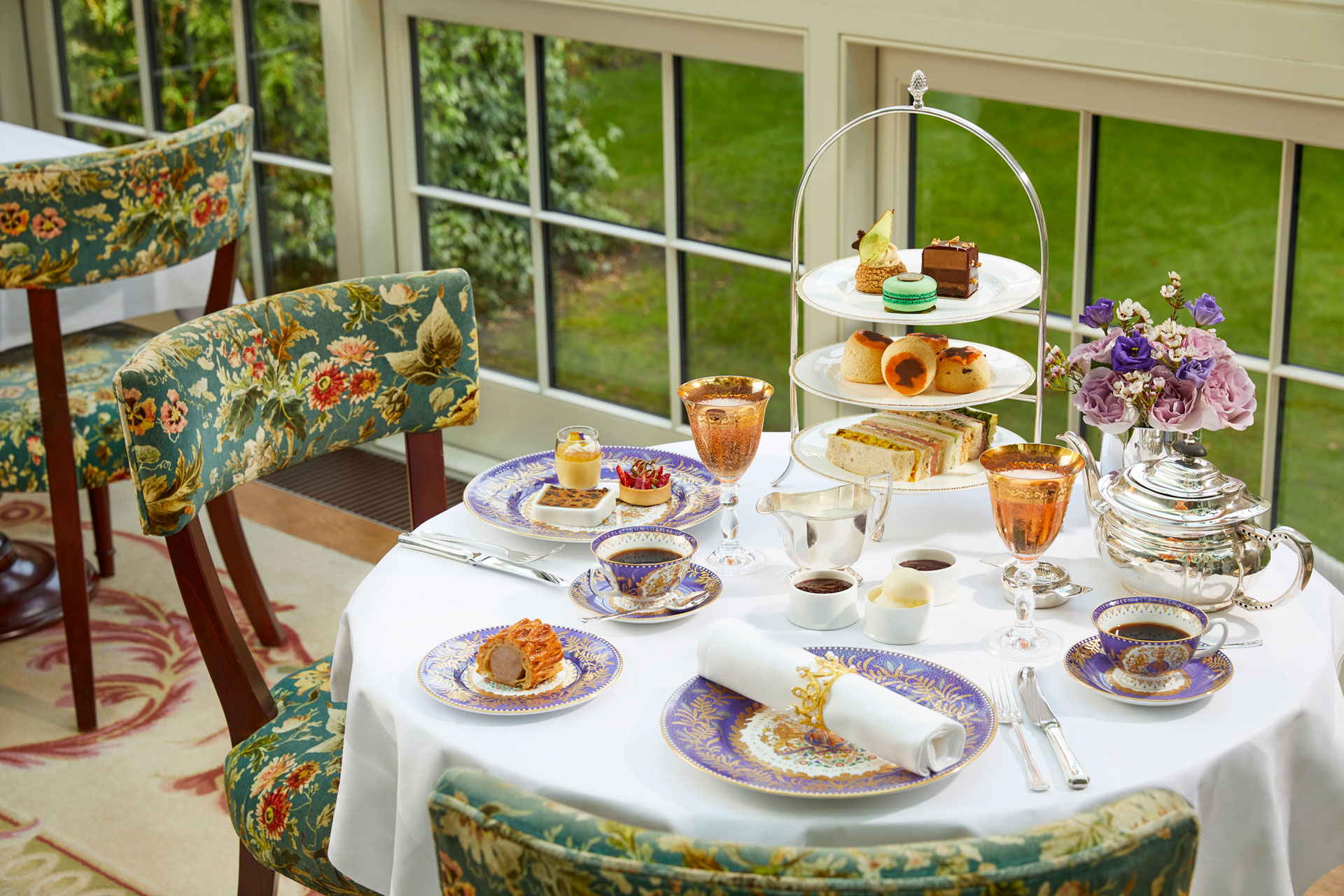 Don't fancy hosting your own street party? Fear not: there are plenty of others going on across London. Head to Belgravia's Elizabeth Street to enjoy live swing music, horse and carriage rides, al fresco bars, a photo booth and activities for children.
Fortnum & Mason is partnering with the Queen Elizabeth Scholarship Trust (QEST) to host a series of exhibitions in its flagship Piccadilly store. Running from March through to June, the shows are a celebration of British creativity and crafts, with a focus on materials from leather to wicker.
Situated on the 14th floor of 120 Fenchurch Street, 14 Hills boasts unparalleled views across London. This summer, it's launching The Secret Floating Garden in partnership with No. 3 Gin, with four experimental cocktails to try amid beautiful botanical settings.
London hotel The Goring is the only hotel to have been granted a Royal Warrant for hospitality services – so of course it's going big for the Jubilee. Go the whole hog by booking its special Jubilee package, which includes a two-night stay at the hotel, afternoon tea, themed cocktails and a three-course Coronation-inspired dinner at the Michelin-starred Dining Room.
Head to the lobby of Claridge's to see royal moments from the hotel's archives, with a particular focus on Queen Elizabeth's coronation. On display throughout June, items include rarely seen footage of the Queen attending a Coronation gowns fashion show at the hotel in her ascension year, plus Coronation Day menus from Claridge's.
Sotheby's is running a two-week exhibition in its New Bond Street galleries, bringing together historic portraits of England's queens alongside a glittering array of almost 40 loaned tiaras.
Infinitely elegant and hidden away in St James', the bar at The Dukes Hotel is renowned for serving the best martinis in town, made with No. 3 Gin. It's the perfect tipple for raising a toast to the Queen.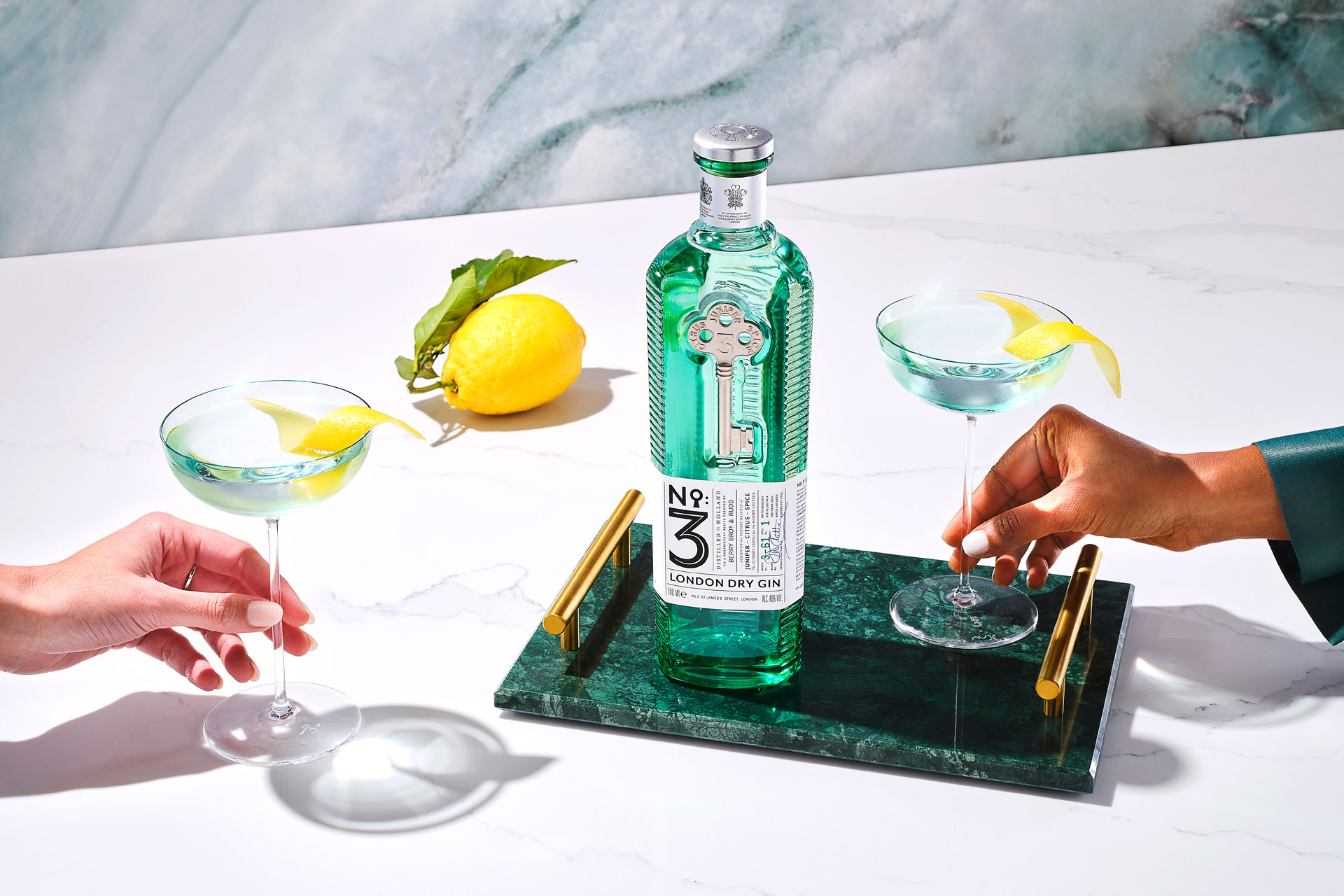 4 ways to celebrate outside of London
How to have the perfect picnic
Top 3 London picnic spots
St James's Park
Perhaps the most exalted of all the Royal Parks with an enviable position bordering Buckingham Palace, St James's Park is well worth a visit. It's here that you'll find the beautiful Buckingham Palace flower beds, The Queen Victoria Memorial, and The Blue Bridge which boasts impressive views of the palace across St James's Park Lake. Keep an eye out for park's resident pelicans – you can catch them being fed beside the park's charming Duck Island Cottage between 2-3pm every day. royalparks.org.uk
Hampstead Heath
Renowned for its remarkable city views and bathing ponds, London's 790-acre Hampstead Heath makes for the perfect picnic spot. Perch upon Parliament Hill Viewpoint for the park's best panorama of the city where you'll be able to spot a number of iconic London landmarks, from The Shard to the Houses of Parliament. hampsteadheath.net
Victoria Park
Victoria Park – or 'the people's park' as it's well renowned – emerged in the 19th century in the hope of improving East London's living conditions and life expectancy. Today, the Tower Hamlets parkland draws in thousands of picnickers every year with its Regal Boat Hire, children's play areas and beloved Pavilion Café which overlooks the lake – ideal if you need a hamper refill. towerhamlets.gov.uk
What To Buy: Street Party Decor, Picnicware, Commemorative Products