Shell Out on These Scalloped Interiors
She sells sea shells, by the sea shore
Unrestrained joy and laissez-faire maximalism is the interiors mood of the moment. That means a carte blanche to indulge in our favourite quirky finish: a scalloped edge. From pretty scalloped pillowcases to lampshades and placemats, here are the must have interiors pieces to tap into the scallop trend. Plus, our top tips for using scallops in your own home. 
The Top Interior Trends for Autumn / Interior Design
The Best Scalloped Interiors Buys
Matilda Goad Drops a Collab with Anthropologie
Design Tips For Scalloped Interiors
Bedding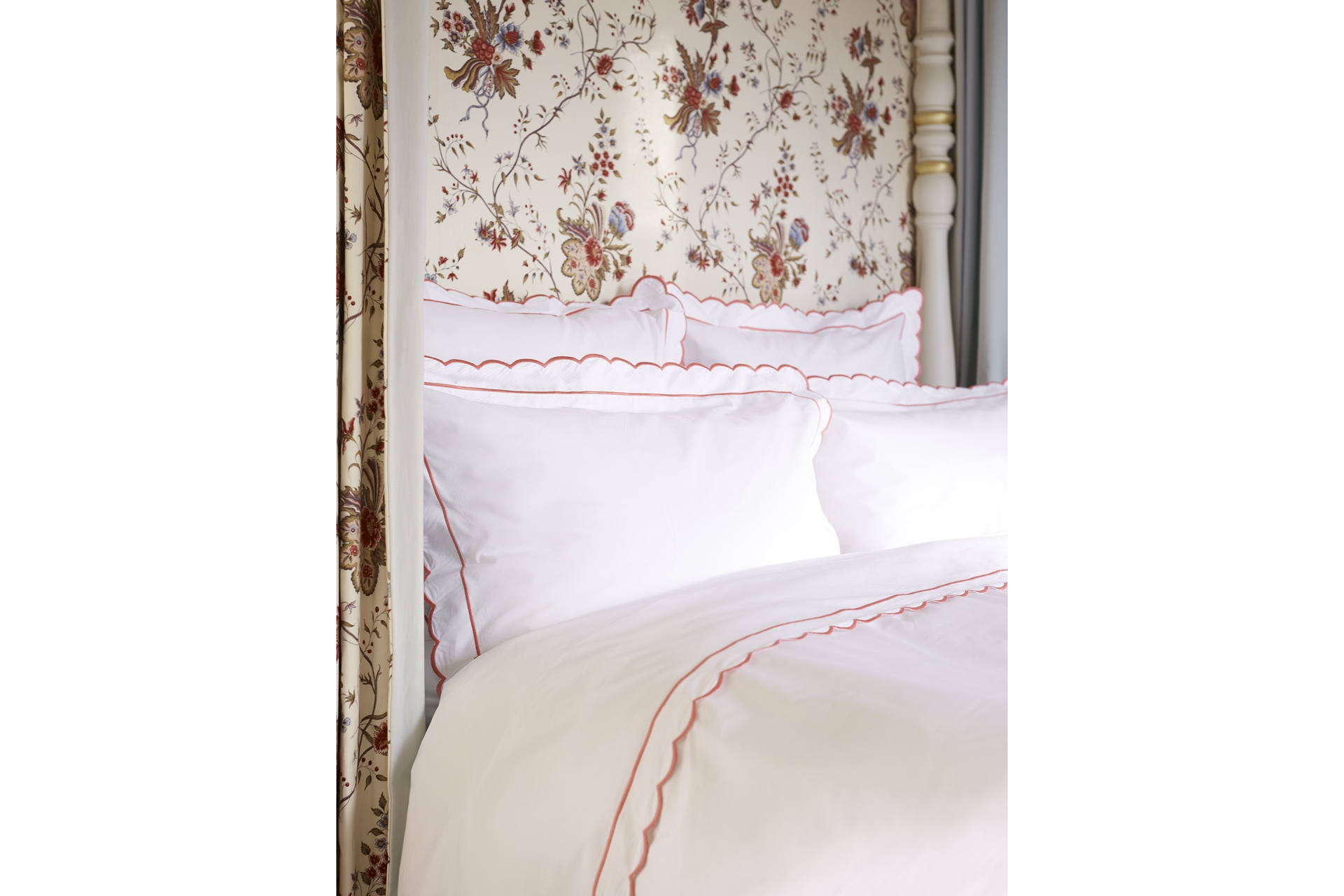 Not only do scalloped pillowcases and a duvet cover instantly give your boudoir a softer, more playful look but if you love English boutique hotel styling, it's a handy shortcut to get the look (think: The Mitre in Hampton Court). Feeling brave? Accentuate your bed further by adding symmetrical reading lights with chintzy shades, or a fabric headboard. Sophie Conran scalloped bed linen, from £24, sophieconran.com
The Most Luxurious Beds in the World
Scalloped Accessories and Small Touches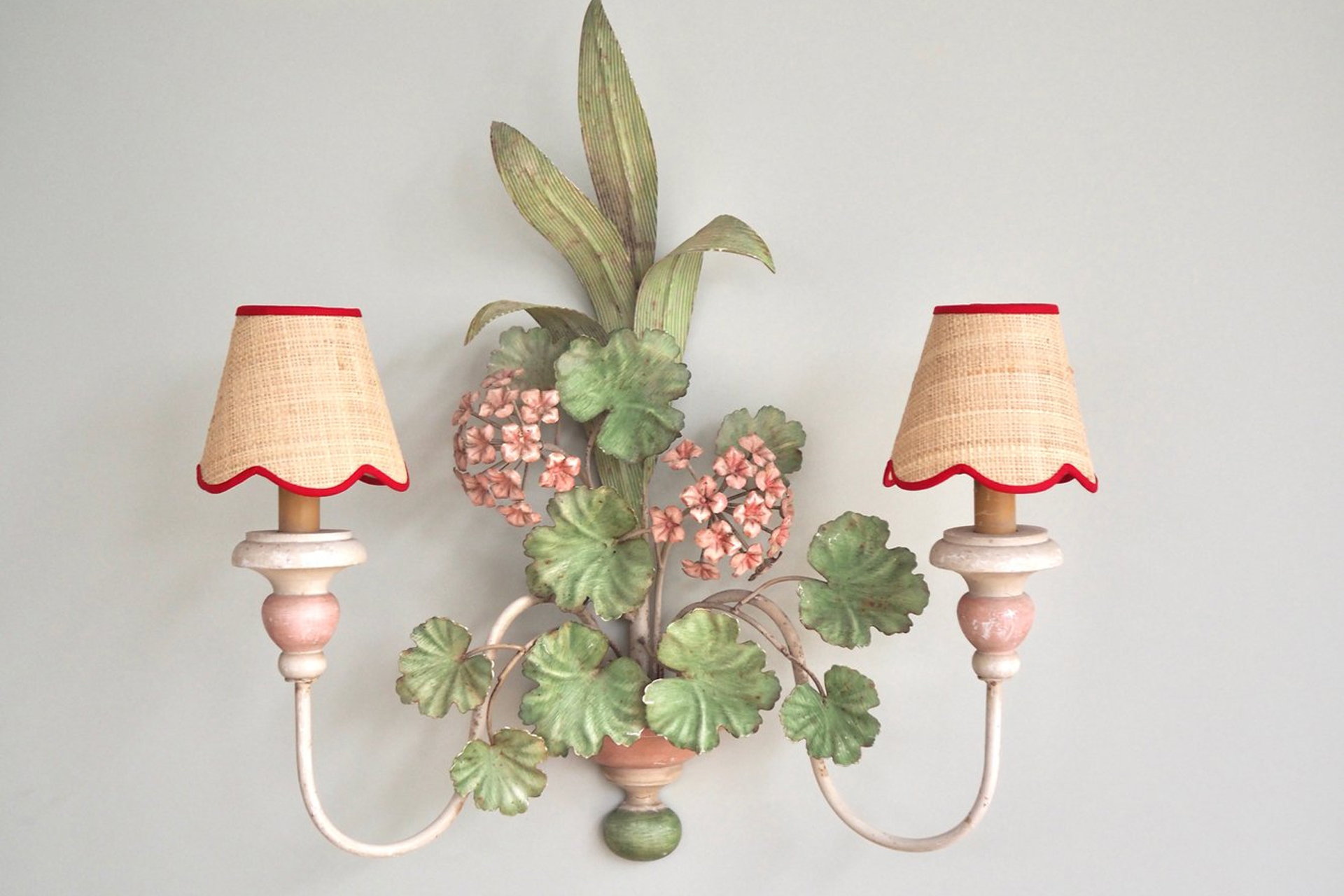 The beauty of scallops is that you don't need to completely rethink your whole interior to dip your toe into this micro trend. A small accessory like a lampshade, cushion or mirror is the perfect investment without committing completely. If your home is dominated by neutrals and minimalism a small scallop will add a pretty twist, while creating a more silhouetted and structured feel in maximalist schemes. To make the most of a scalloped lampshade (like these mini ones by Matilda Goad), double up with a patterned wallpaper behind. Matilda Goad Signature Scallop candle shade, £80, matildagoad.com
Tablescaping
Pastels and scallops go together like cream and jam, so no wonder it's become a popular tablescaping combination. Achieve a vintage look with lace and white scalloped linen, or dial it up with gingham, prints, and a second colour. For something in between, choose one main colour and pick white scalloped napkins or placemats with a coordinating edge in blue, red, yellow or green (we love Sarah K's mini napkins with contrasting embroidery).
The Best London Members' Club Interiors
Scalloped Interior Ideas for The Bathroom
If you have a little more budget to work with, the London Basin Company's shell sink make a statement splash in a cloakroom or on his-and-hers vanity unit. Style with patterned wallpaper and a splashback in a glossy stone, á la interior design studio Barlow & Barlow in this dainty Notting Hill project. A more purse-friendly way to update your bathroom is with scalloped bath linen draped over the edge of your tub, or arranged elegantly on your towel rail. Or, if you have roller blinds, nod to the trend with a scallop trim.
READ MORE
The 50 Best Interior Designers / The Guide to Sustainable Interior Design / Trend Alert: Cheeky Nudes