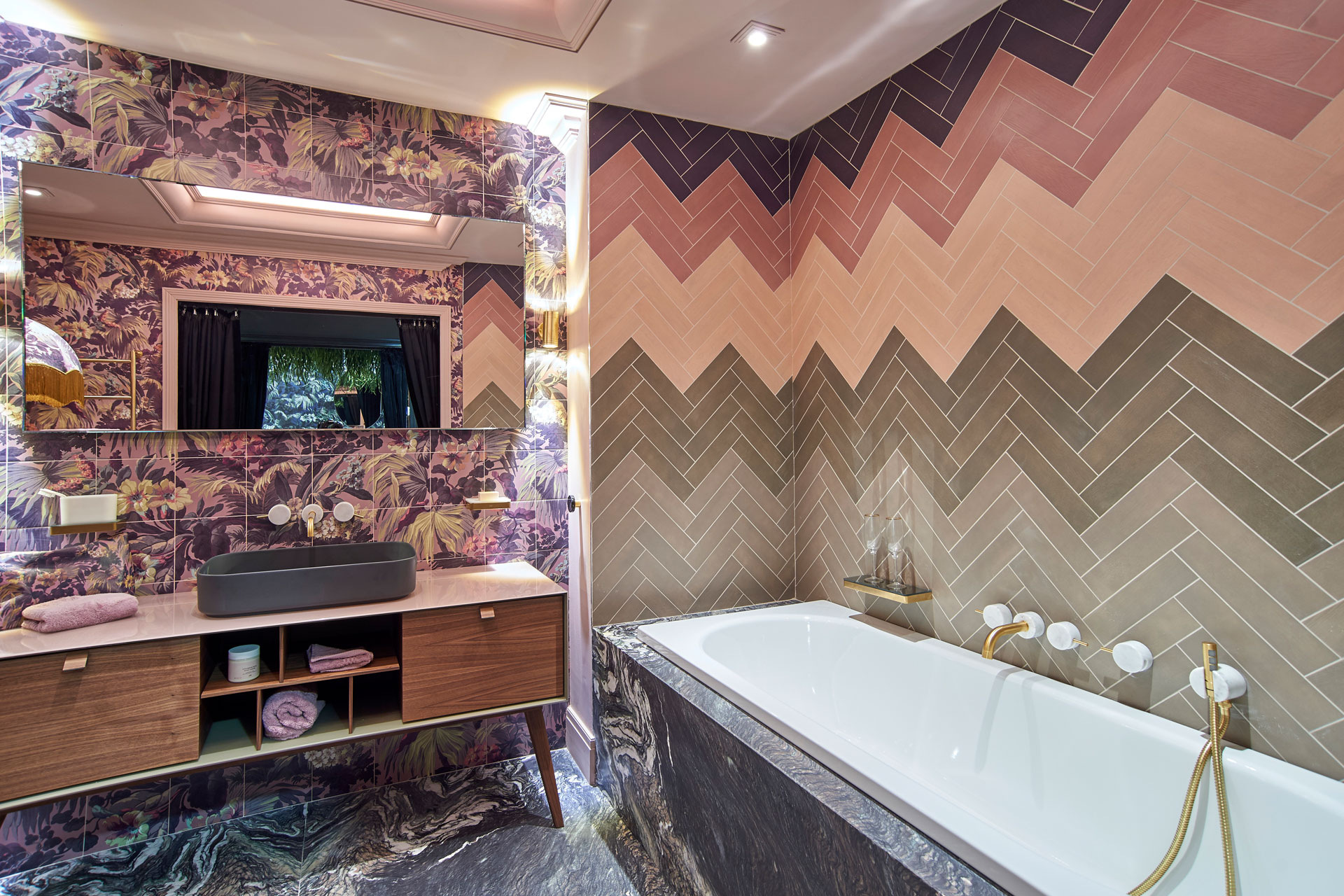 How To Give Your Bathroom a Maximalist Makeover
Bold bathrooms are having a moment
From stately en-suites to shoebox shower cubicles, it's time to give your bathroom a bold new look. Discover inspiration for the perfect maximalist bathrooms.
Beautiful bathrooms are good for the soul; providing a sanctuary from the outside world and adding a little magic to everyday routines. Love English country grandeur? Elaborate wallpapers and huge, indulgent bath tubs are your friend. Or perhaps modernist waterfall showers and wall-to-wall marble is more your pace? Whatever your maximalist preference, get inspired by these beautiful designs. Plus, K&H Design studio gives its top maximalist bathroom design tips.
Maximalist Bathrooms: Inspiration
Design Tips for Maximalist Bathrooms
Katie Glaister and Henry Miller-Robinson of Fulham-based K&H Design give their expert tips on achieving maximalism in the bathroom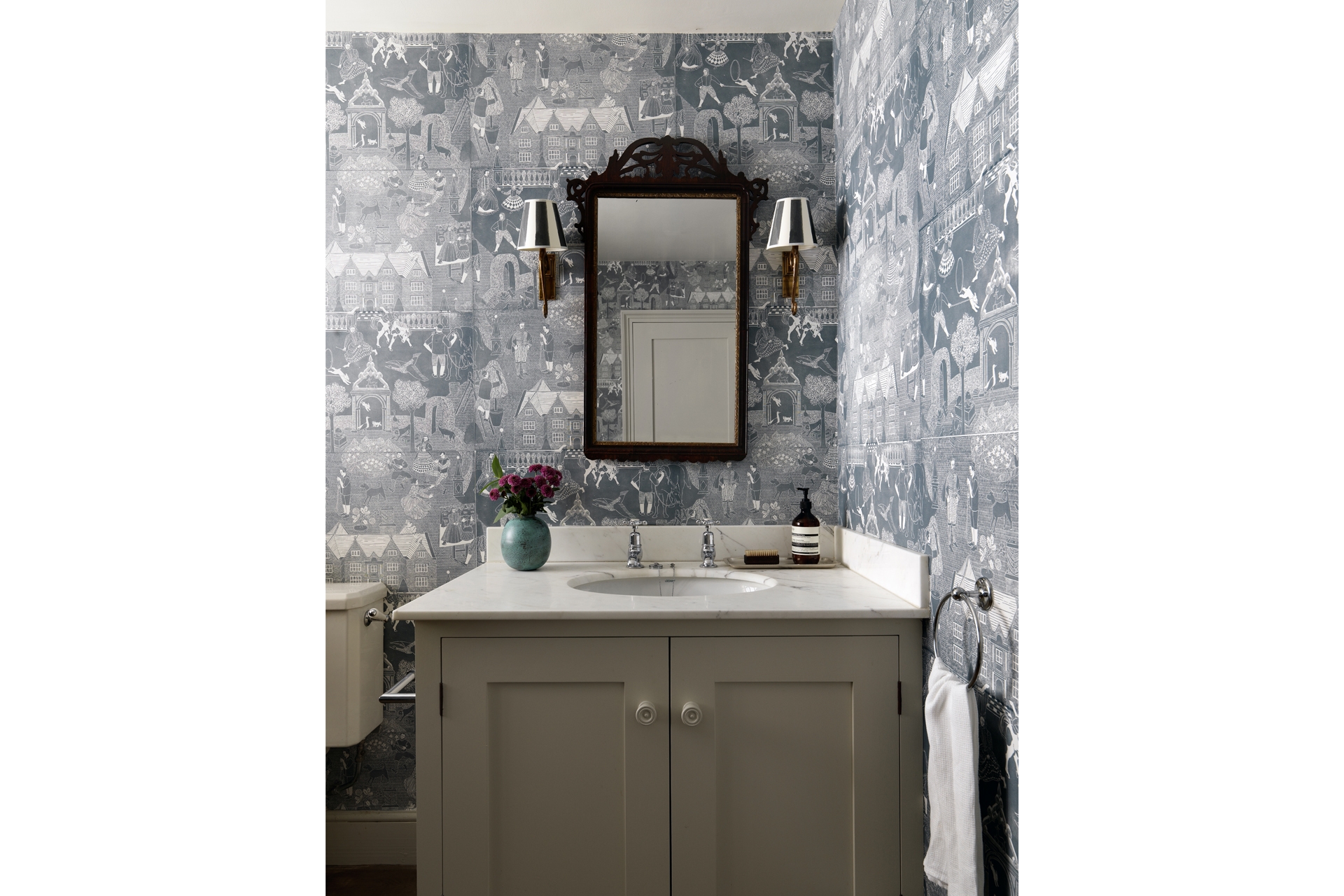 Get Creative
Quite often bathrooms are seen as functional, minimal spaces which are a quick in and out. But at K&H Design we often think bathrooms are the perfect opportunity to be creative and to create an immersive maximalist experience and a room to be enjoyed. Wallpaper is also always a good idea. We love to use bold and busy wallpaper!
Layering and creating texture
Don't be afraid to layer artwork on wallpaper. You can also layer the room by using a variety of hard finishes, timbers, metals, and stones. Curtains can be helpful to create an additional layer to the room.
Nor should you forget the ceiling when you are designing an extravagant bathroom. We've previously used gold leaf to cover a powder room ceiling, and cornicing in a Victorian townhouse.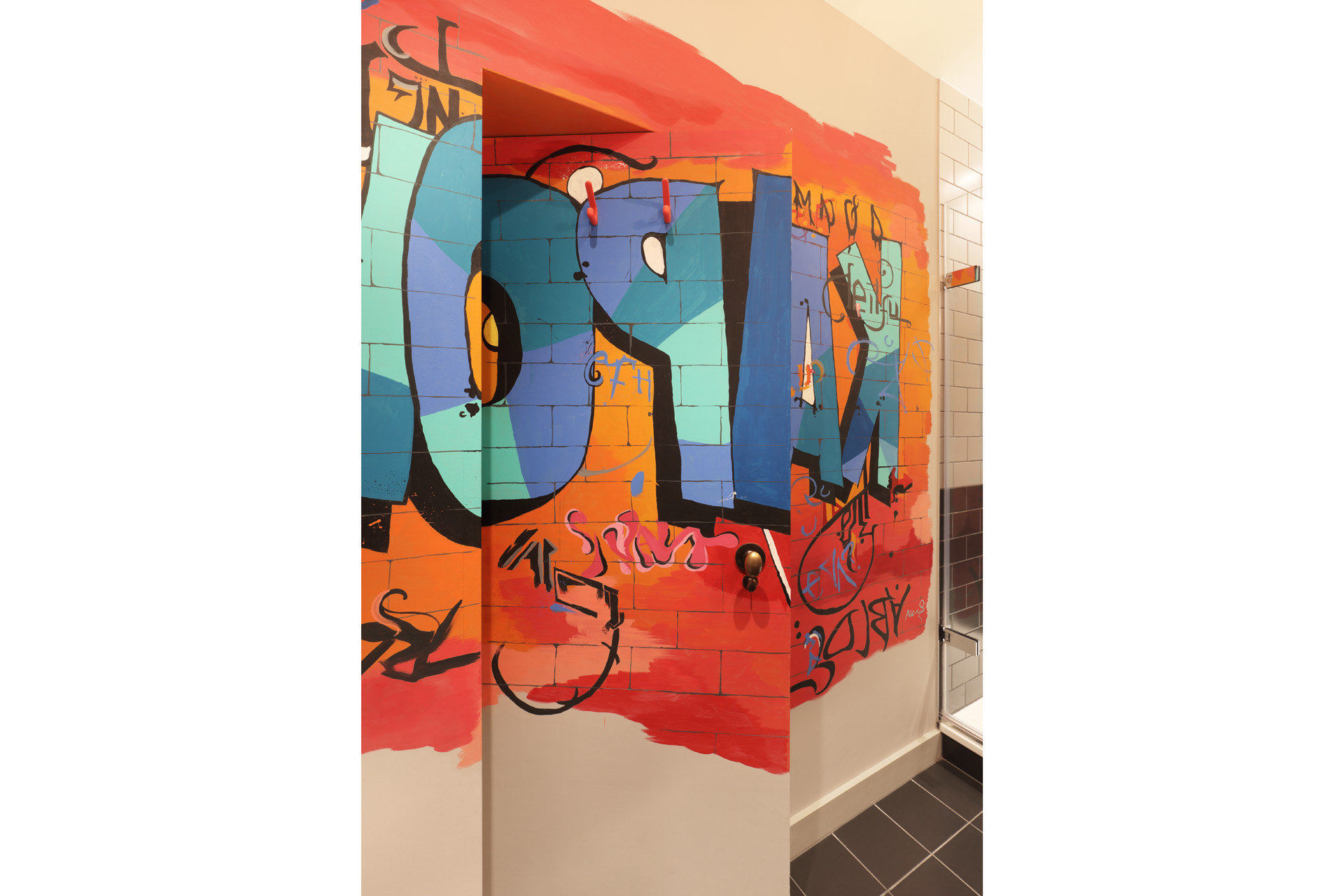 Use reflections
Subtle reflection can be used to enhance the atmosphere or mood of the room. A high gloss ceiling with a single spotlight above the bath will reflect ripples of the water on the ceiling. Or, you could invest in an ethereal eglomise art piece that gently bounces light around the room.
Have fun with furniture
If all you want to do in the bath is relax with wine and a good book you wouldn't be blamed – but if space allows why not create opportunities for conversation with the addition of an armchair or even a pair of baths?
We're also pushing boundaries at the moment by experimenting with timber floors in non-wet areas, and there's been a return to British tradition recently with increasing popularity for carpets in a bathroom. For more controversial taste elements, position a bookcase by the loo.
Interiors Inspiration: Beautiful Blue Bathrooms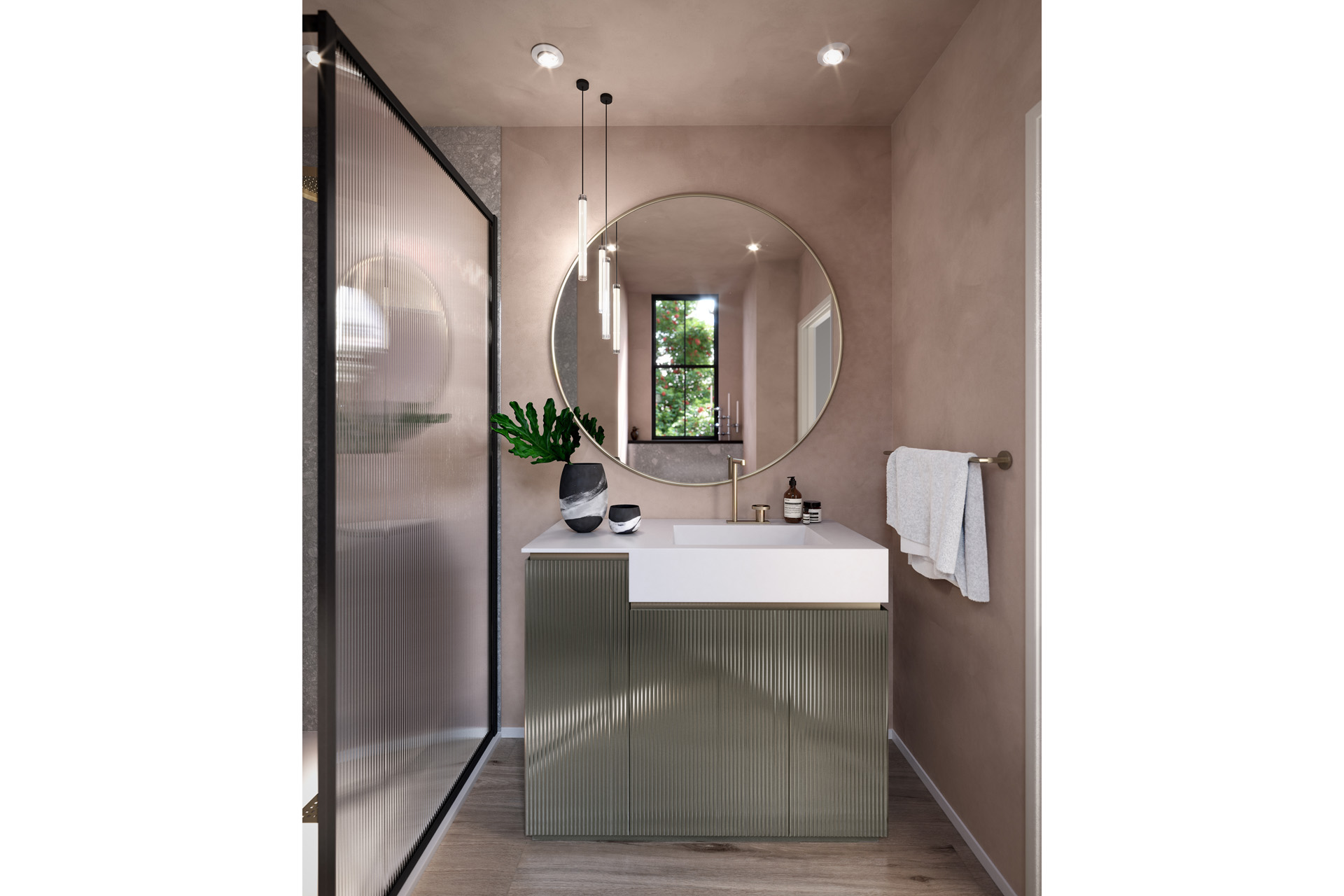 Accents and key features
Combine mirrored walls with other mirrors to create an immersive space. To create impact, an amazing freestanding gilt mirror is an excellent investment. You should also work and enhance bold original features like fireplaces.
Finally, whilst we embrace maximalism we don't want everything in the bathroom to be on view! It's always a good idea to make room for hidden storage for all those beauty potions and grooming products.