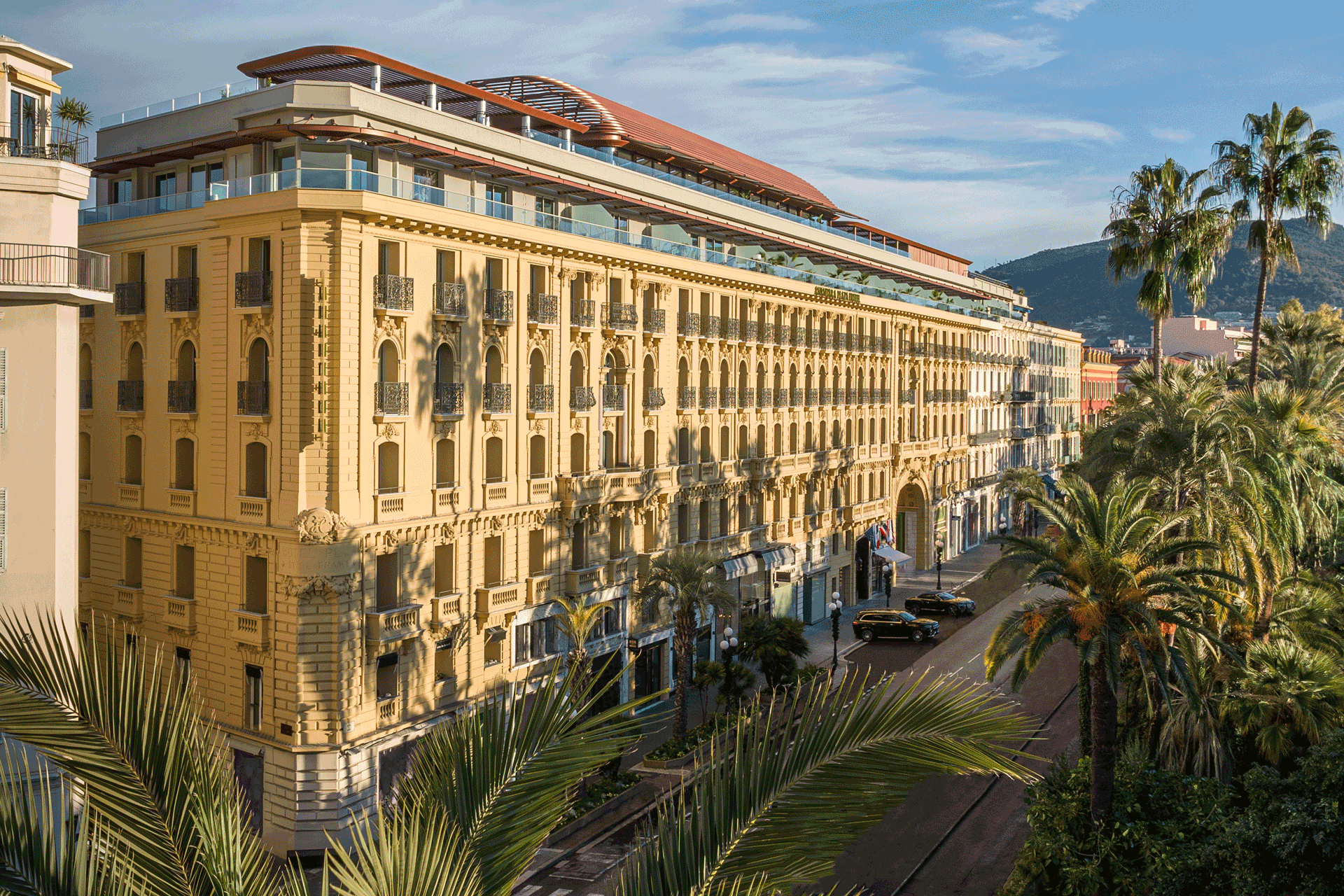 Step Inside Anantara Plaza, The Newest Five-Star Hotel in Nice
In the latest episode of our House Guest podcast, we take a look at the Anantara Plaza in Nice
Move over, Monte Carlo – Nice is once again the place to go if you're looking for French luxury. In the latest episode of our House Guest podcast, Carole Annett sits down with Stephane Vilar, general manager of the Anantara Plaza, a five-star hotel that is opening its doors this summer after an incredible renovation.
Listen on iTunes
Listen on Spotify
Step Inside Anantara Plaza, The Newest Five-Star Hotel in Nice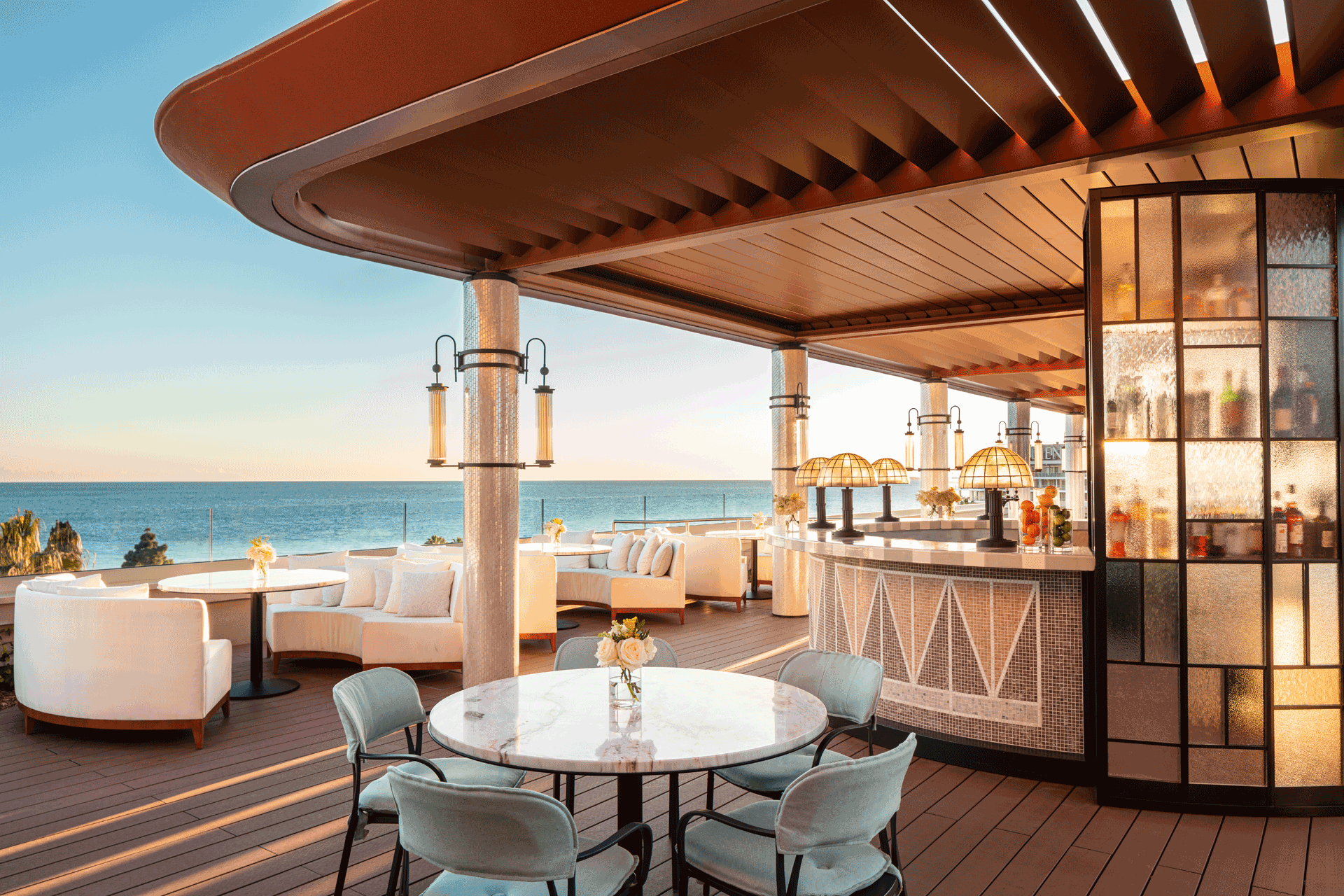 From Matisse to Coco Chanel, Nice has boasted some notable residents, though it may not spring to mind as a glamorous French destination. Leading its revival are the grand hotels along the Promenade des Anglais – and the jewel in the crown of the French Riviera is most definitely the Anantara Plaza, which is preparing to welcome guests this summer after a four-year period of refurbishment. 
Dating back to 1848, the Anantara Plaza is a belle époque landmark that was brought back to life by the Anantara brand. Three interior design firms worked on the space: the award-winning studio David Collins, local architect Jean-Paul Gomis, and TBC Interiorismo Studio. Chatting to Carole Annett, general manager Stéphane Vilar notes that there is a different atmosphere here compared to traditional luxury hotels: the colour palette, he says, was developed to ensure guests feel peaceful and close to nature, featuring grassy green tones alongside shades of taupe that echo the sandy beaches outside.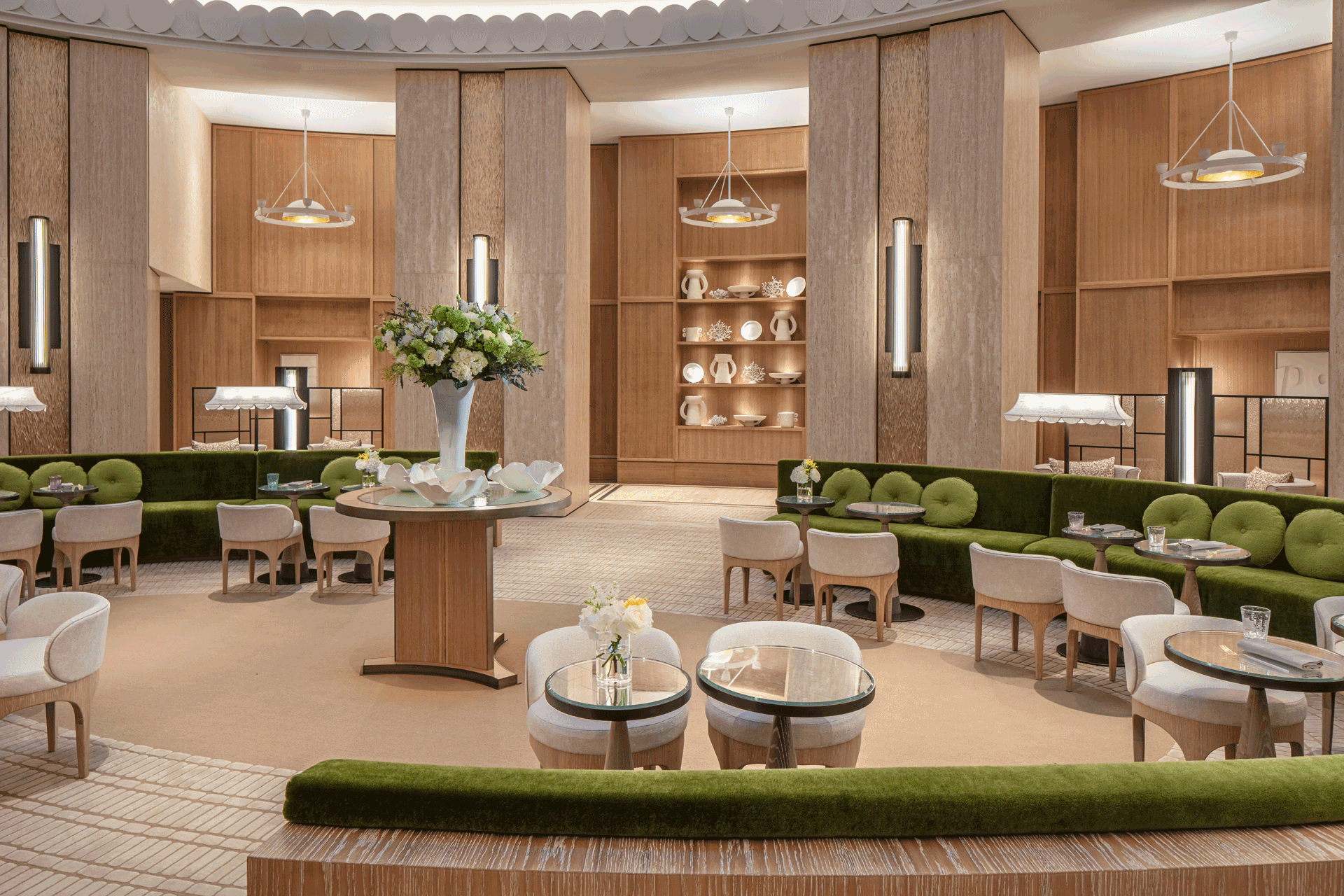 The Anantara Plaza attracts a new kind of high-end traveller. Pulling away from gaudy glamour, Vilar emphasises the importance of authenticity. Guests are drawn to something natural, he says, and there is certainly an organic, understated kind of elegance here, from the intricate cornicing on the staggering ceilings to the dainty lamps and carefully-designed alcoves. 
Sitting within a UNESCO World Heritage Zone, the Anantara Plaza is undeniably historic, and yet it is also thrillingly new; classical charm blends with contemporary design to create spaces that are utterly inviting. The best spot in the building, says Vilar, is the 'SEEN' restaurant and rooftop bar, offering picture-perfect views of the gardens, ports and beaches below. Enveloped by the glittering sea, guests can't help but feel serene. 
In the new episode of  our House Guest podcast, Vilar delves into the reality of running a hotel, touching on everything from the new afternoon tea menu to the building's extensive renovation. If the French Rivieria's on your mind, you won't want to miss this.
This episode of House Guest is sponsored by naturalmat. naturalmat.co.uk