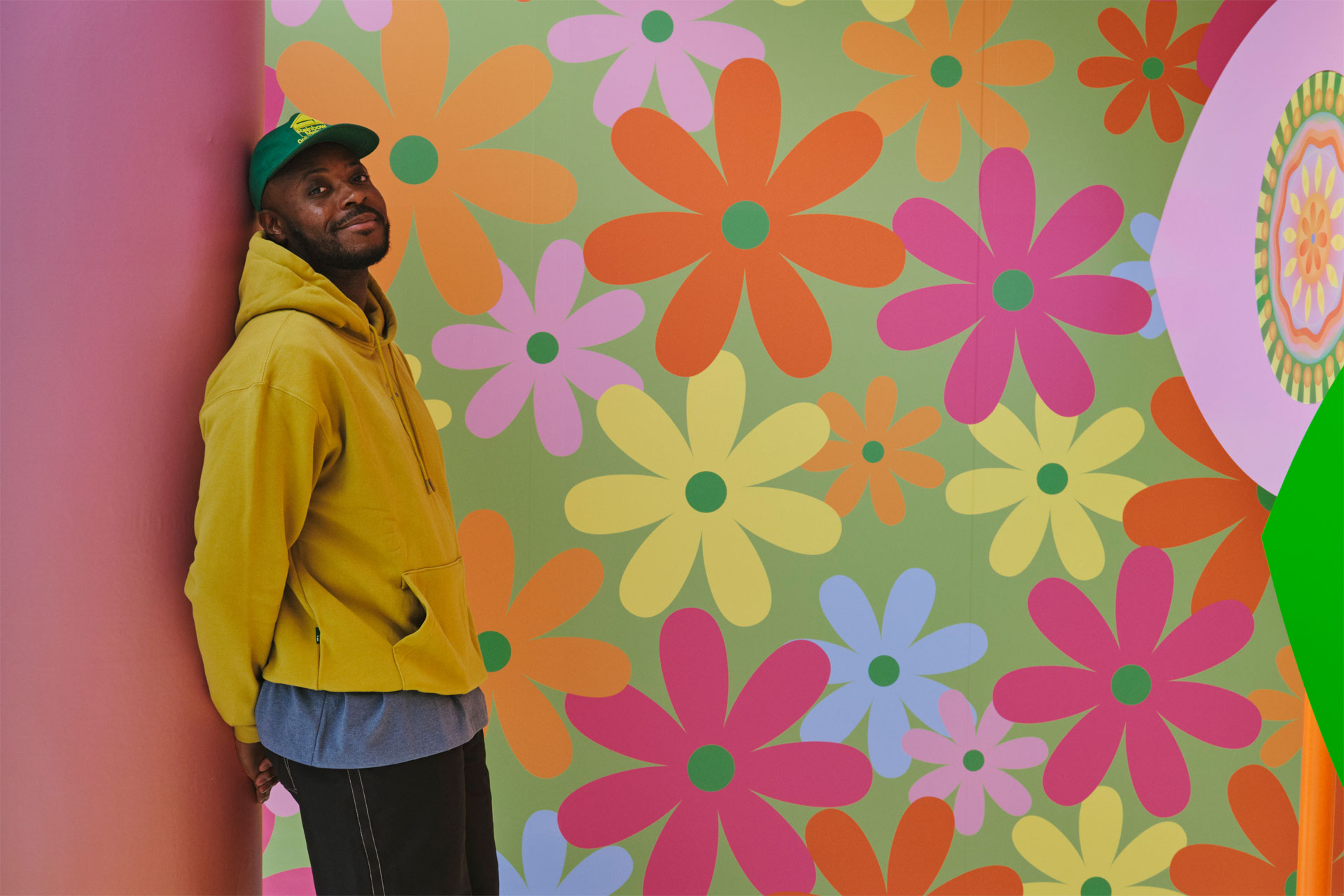 Yinka Ilori Brings Craft and Colour to the Conran Shop
Head down to see the larger-than-life installations this London Craft Week
Get lost in the artist's eyes at the Conran Shop, with installations set up at the shop's Marylebone and Chelsea stores until mid-June.
Yinka Ilori Brings Craft and Colour to the Conran Shop
Less Big Brother, and more summer of love, a walkable, explorable 'Forest of Eyes' art installation has sprouted up as a result of collaboration between Yinka Ilori Studio, The Conran Shop, and LG TV for London Craft Week.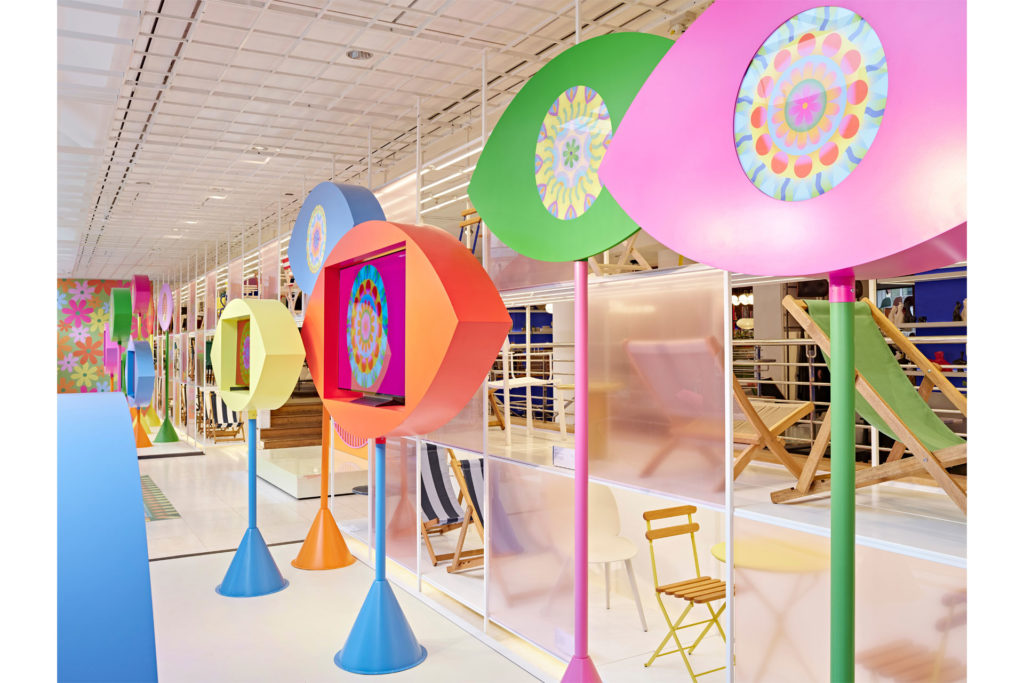 Celebrating the Conran Shop's latest outdoor collection, the installation by British-Nigerian artist Yinka Ilori uses the latest EVO OLED technology to create an astonishing network of bright eyes, which you walk through as you enter the Conran shops in Marylebone and Chelsea. 
Animated on a psychedelic loop, the giant, kaleidoscopic eyes watch you as you pass, with pupils melting into blossoming flowers, and blinking into joyful explosions of colour. They're strangely hypnotic, and it's a struggle to look away from them, thanks to the intense colour capacity of the LG screens.
And this vibrant colour certainly will draw in onlookers and Instagram-fans – it's just the thing for enliven your grid this spring.
London-based artist Yinka is well known for his multi-disciplinary works, which primarily focus on the interplay between colour and humour. 
'Colour and pattern have always played an important role in my work. They're powerful tools to evoke emotions and memories and allow me to connect with an audience,' says Yinka.  
Yinka's work could previously be spotted across London throughout the pandemic. He took over several London streets with his 'Better Days Are Coming, I Promise' campaign, in support of NHS-charity CW+, his bright works bringing cheer to onlookers in tough times. Meanwhile, his inaugural homeware collection, launched in 2021 and emblazoned with his signature vibrant colours, brought positivity to people's homes directly. 
Find select work by Yinka Ilori at the Conran Shop, and shop the new LG TV EVO OLED. The installation will be on display until mid-June 2022.
READ MORE:
Yinka Ilori on Finding Inspiration in Lockdown / More on Interior Design