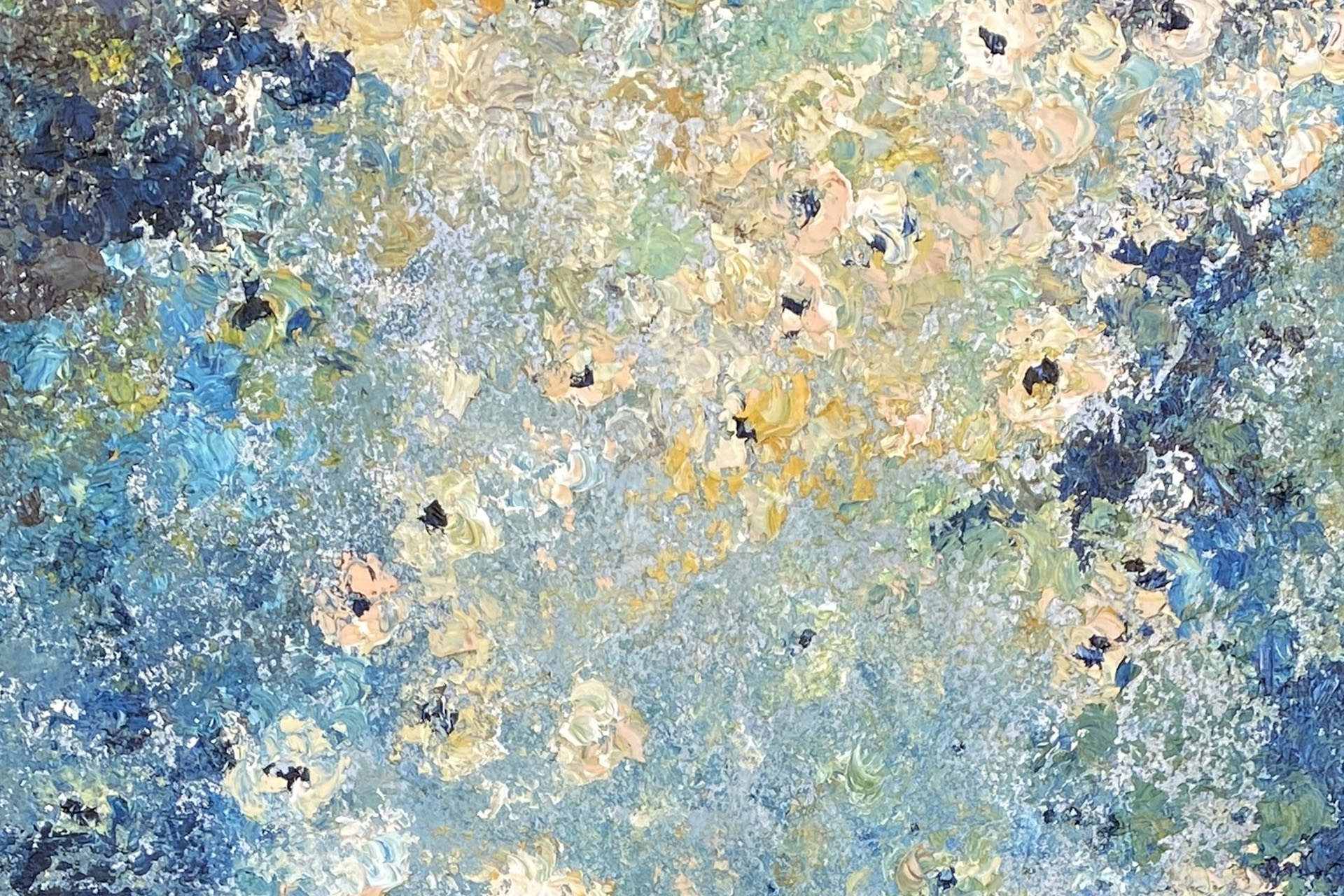 How To Make A Painting The Centrepiece Of Your Home
We've teamed up with Singulart to help you find your perfect painting
The world of interiors is all moving parts, with colours, materials, fabrics and layouts all affecting the look and feel of your space. If you're looking to elevate your home, introducing a piece of art will add timeless luxury and sophistication. But where to start? We've teamed up with Singulart, an Online Art and Design Gallery, to explore how to make a painting the centrepiece of your home, from selection to placement to picking out complementary furnishings.
Find your perfect painting with Singulart here
How To Make A Painting The Centrepiece Of Your Home
1. Decide On Your Artistic Vision
What mood would you like your home to evoke? What atmosphere would you like to create for visitors? Before you choose your painting, these are important questions to ask. Consider the artistic styles you are most drawn to: vibrant pieces, abstract and expressive pieces, or perhaps more subdued, classical or realistic pieces? You should also consider how you want your home to look and feel on a day-to-day level, rather than just when entertaining. 
2. What Size?
A centrepiece doesn't have to be huge: proportional balance is key. If you have a large room to play with, an oversized canvas will create a statement, while a small painting will get lost in the space. If your space is smaller, choosing a small- to medium-sized painting will ensure you don't overwhelm the space. At this stage, start to consider the room's other design elements; the ideal painting centrepiece will draw the eye, but equally balance harmoniously with the rest of the space.
3. Choose Your Painting
The moment we've all been waiting for: how to choose the best painting for your home. Firstly, you should visit galleries and art shows to develop your personal taste: Which colour palettes are you drawn to? Which textures do you prefer? 
Then, visiting sites like Singulart can transform your vision and taste into concrete suggestions. Singulart is an online contemporary art gallery representing over 12,000 artists and designers, with plenty of incredible art to browse through. If you've decided on the kind of painting you are looking for, make use of their powerful AI search tool, which will help you locate the painting you're looking for; you can search by colour, style, or even input detailed sentences as to what you're looking for. If you're keen to support female artists, you'll be pleased to discover that 49 percent of Singulart's artists and designers are women, compared to a mere 11 percent representation in American museums, for example. 
4. Placement & Lighting
You've purchased your new painting, now to hang it up. The placement of your painting – as well as the ambient lighting – will play a crucial role in enhancing it as a centrepiece. If you decide on multiple paintings, ensure they are arranged cohesively, whether that is symmetrically or asymmetrically. In terms of lighting, you might install spotlights or track lighting to highlight the painting's texture; equally, you might like to opt for softer lighting to complement more subdued pieces.
5. Designing The Rest Of The Space
Time to design the rest of the space around your shiny new painting. Accentuate the colours, theme or style of your painting with furniture, upholstery, accessories and decor – or go neutral, allowing the painting to command the room. Experiment with textures, patterns and materials to curate the painting's placement, and allow it to shine.
Find your perfect painting with Singulart here