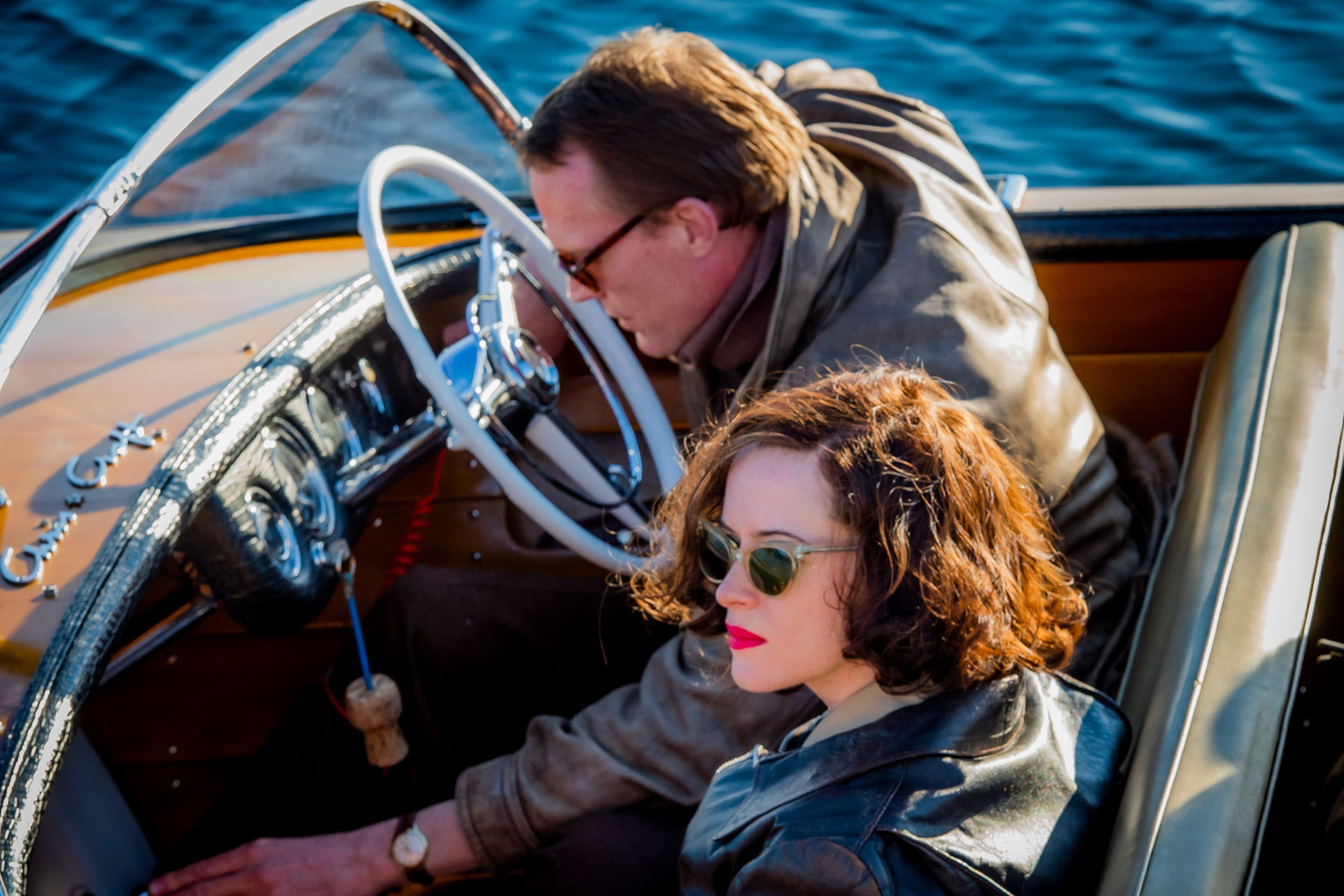 The Best Royal & Historical Dramas to Watch Right Now
One must watch and learn
From Tony McNamara's The Great to swoon-worthy British period drama Bridgerton, we love indulging in a right royal and historic drama. Whether it's to gain insight into Britain's rich and compelling history, or provide simple escapism, the historical drama is having a moment. Not sure where to start or what to binge? Here is our round up of the most royally appropriate ones to watch.
The Best Royal & Historical Dramas to Watch Right Now
A Very British Scandal
A Very British Scandal is a three-part series which dramatizes the high-profile divorce of the Duke and Duchess of Argyll. Renowned for being one of the most notorious and brutal legal cases of all time, it saw accusations of forgery, theft and violence, plus the discovery of salacious photographs that would haunt the Duchess for the rest of her life. Claire Foy, who starred as Queen Elizabeth II in the first two seasons of The Crown, steps into history once again, taking on the lead role alongside Paul Bettany as the Duke. The show not only plays out the storyline, but explores the wider social and political context of post-war Britain, looking in particular at institutional misogyny. BBC One.
Why we love it: Anything with Claire Foy in gets our vote – and the plot is undeniably juicy.
The Crown
Now getting ready to release its fifth season – which will star Elizabeth Debicki as Princess Diana – The Crown is most certainly at the top of our royal binge list. The historical drama follows the compelling rule of Queen Elizabeth II – our current monarch, for those who aren't as royally acquainted – from her marriage to Prince Philip, to the political challenges that have ensued throughout her reign. Season four, which premiered in November, introduced us to Margaret Thatcher (played by Gillian Anderson) and Princess Diana (Emma Corrin), detailing the young royal's turbulent marriage to Prince Charles. The next season, meanwhile, will document the trials and tribulations of the '90s – here we highlight 10 moments and storylines set to feature. Catch the series on Netflix.
Why we love it: Romance, royal escapades, and real-life inspired drama – what's not to love?

Bridgerton
This eight-part period drama transports viewers to the Regency era as a group of well-to-do Bridgerton siblings embark on an all-important search for companionship. Based on the popular Bridgerton book series by Julia Quinn, the much loved historical series is one of Netflix's biggest ever hits. Available now on Netflix.
Why we love it: The delicious pastel colour palette and iconic Julie Andrews as narrator, of course.
Interview with Bridgerton's Polly Walker
The Great
From writer of The Favourite, Tony McNamara, comes this satirical comedy-cum-drama series – branded an 'occasionally true story' – based on the life of former Empress of Russia, Catherine The Great. Featuring a star-studded cast including the likes of Elle Fanning and Nicholas Hoult, The Great offers a comical and fictionalised antidote to the more formal and far-reaching period drama. Watch it on Channel 4.
Why we love it: McNamara's compelling fusion of comedy and drama presents the Russian Empress in a whole new light.
Emma
The most contemporary adaptation of Jane Austen's 1815 romantic-comedy novel, Emma follows a young and somewhat self-regarding Miss Emma Woodhouse as she plays 'match-maker' with her friends, meddling in their love lives. An endearing and charming tale of friendship and unforeseen romance, the 2020 film stars the likes of Bill Nighy, Miranda Hart, and Anya Taylor-Joy as Emma. Watch it on Amazon Prime.
Why we love it: It's a delightfully playful take on Austen's beloved novel without steering too far from the original plot.
Little Women
A must-see if you haven't already (and a tear-jerker at that), Little Women was one of most highly anticipated films of 2019 featuring a star-studded line up comprising Saoirse Ronan, Emma Watson and Meryl Streep. Based on the world-renowned novel from Louisa May Alcott, the uplifting and sincere adaptation follows the four March sisters as they navigate marriage, heartbreak and sisterhood. Watch it on Netflix. 
Why we love it: Greta Gerwig was bold to take on a seventh adaptation of the 19th Century novel, but executes it perfectly – heartfelt, funny and relatable to this day.
Downton Abbey
Ah, Downton Abbey, how we miss thee. The BAFTA award-winning fictional drama, which follows the opulent lives of the Crawley family and their attendants during the early 20th century, has become the pinnacle of period dramas ever since it first aired on ITV back in 2010. With a star-studded cast featuring Hugh Bonneville as head of the family, American actress Elizabeth McGovern as his wife, and Dame Maggie Smith as the quick-witted Lady Violet Crawley, the supreme popularity of the series has even led to the release of a Downton Abbey movie which follows the family as they prepare for the arrival of royalty. Watch it on Amazon Prime.
Why we love it: It's regal and royal escapism at its best.
A Visit to the Real-Life Home of Downton Abbey
Victoria
Following three seasons of enthralling historical and royal drama (and an evocative season three cliff hanger), fans of Victoria are desperately longing for confirmation of a season four. The popular ITV drama – which stars the mesmerising Jenna Coleman as the long-reigning Queen and Tom Hughes as her beloved husband Prince Albert – follows the fascinating life of Victoria, from her premature coronation and captivating marriage, to the political and personal challenges she faced throughout her reign. Whilst we patiently wait for signs of a season four, we'll be binge-watching all former episodes in quiet anticipation. Watch now on Amazon Prime.
Why we love it: If it wasn't for Queen Victoria, we would want Jenna Coleman to step in as monarch.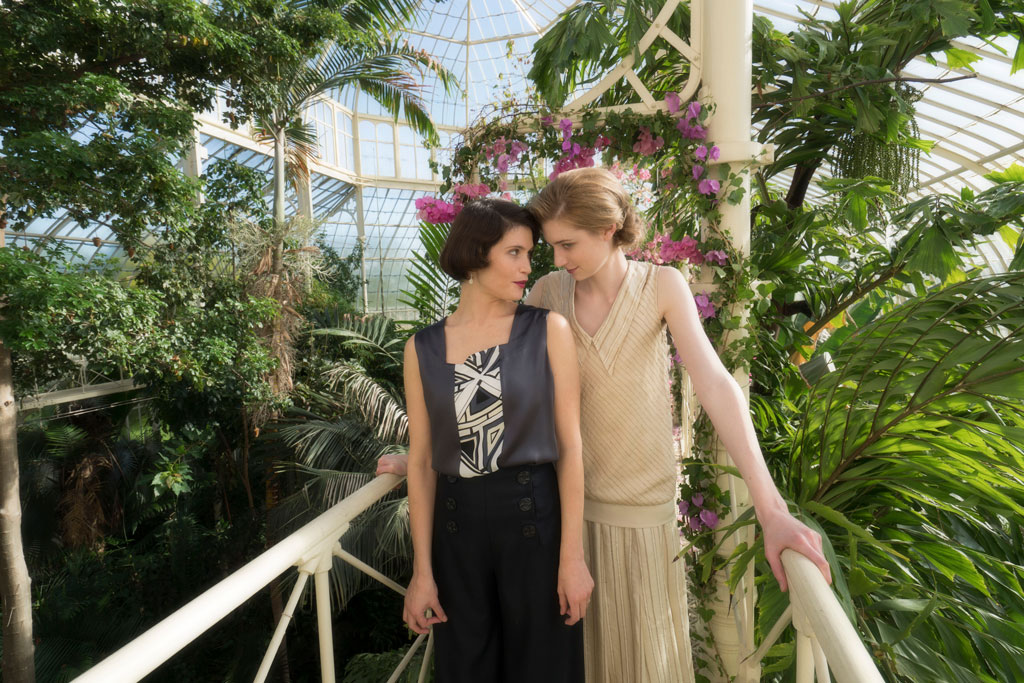 Vita and Virginia
Though it's not a royal drama, Vita & Virginia certainly tells us something about our great literary history and former 1920s society. The biographical movie is based on the striking romantic affair which arose between two of Britain's greatest writers, Virginia Woolf and Vita Sackville-West, the tale of an unorthodox connection which heavily challenged societal norms. Literary enthusiast will love. Watch now on Amazon Prime.
Why we love it: The film stars both the brilliant Gemma Arterton (Quantum of Solace) and Elizabeth Debicki (The Great Gatsby) whom bring the two literary legends to life with endearing vigour and vitality.
Mary Queen of Scots
Starring Margot Robbie as the high-powered Queen Elizabeth I and Saoirse Ronan as her young defiant cousin, Mary, Queen of Scots, this captivating historical drama – based on award-winning historian John Guy's biography of Mary Stuart – details the fierce conflict between the two rival rulers. Comprising of romance, anarchy, defiance and deception, this enthralling picture gives us insight into the tempestuous life of the youngest ever British monarch. Watch now on Amazon Prime.
Why we love it: The film boasts some seriously eccentric and spectacular costumes, nominated for Best Costume Design at the 2018 Academy Awards.
Featured image: A Very British Scandal