Ingredient of the Week: Couscous
The food so nice they named it twice
Each week plant-based cook Bettina Campolucci Bordi, founder of Bettina's Kitchen, gives us the lowdown on a particular fruit, vegetable or ingredient, offering cooking tips and a recipe. This week it's couscous.
Ingredient of the Week: Couscous
Couscous is a simple food that has won the hearts of many worldwide. Originating from North Africa, this versatile grain-like pasta made from semolina has found a place in various cuisines across the globe, transcending its humble beginnings to become a global culinary marvel.
The preparation of traditional couscous is an intricate process, involving the careful hand-rolling of semolina with a little water and flour. But don't let that intimidate you: modern pre-steamed versions have made it an easy and convenient staple for a variety of dishes.
One of the reasons I appreciate couscous is its versatility. In North African dishes, couscous serves as a wonderful base for hearty stews and tagines, where it absorbs the exotic flavours of spices like saffron and turmeric. At the same time, in Mediterranean cuisine, couscous offers a light and refreshing taste, often paired with fresh vegetables, herbs and a tangy dressing.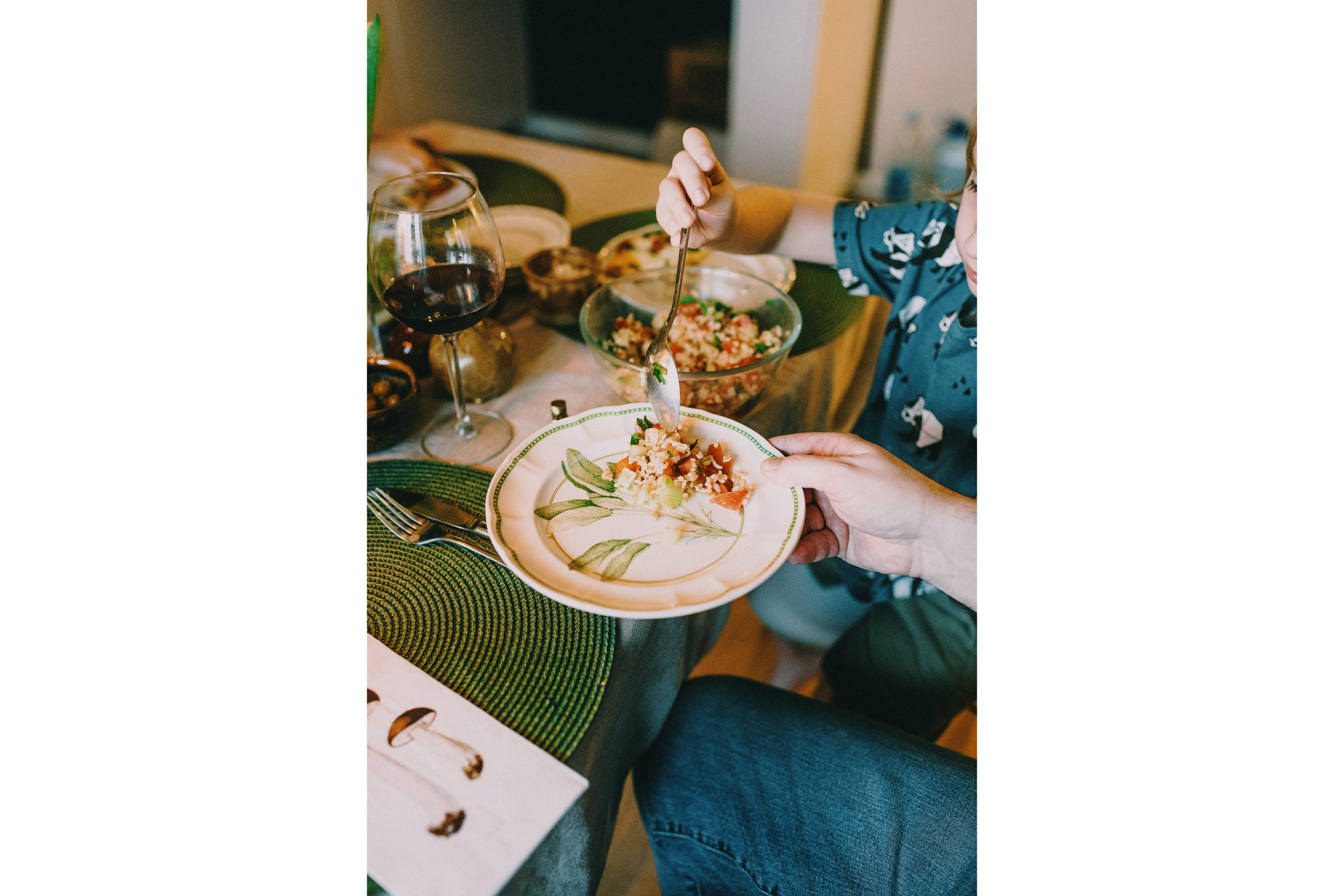 Health Benefits
From a health perspective, couscous is a nutritious choice. It's a good source of protein and fibre and provides a substantial amount of selenium, an antioxidant that supports overall health. Also, it offers a variety of B vitamins. In the context of country life, couscous reflects the simplicity and wholesomeness that the countryside is known for. Countryside couscous dishes often involve fresh, locally sourced ingredients like root vegetables and herbs, emphasizing the farm to table ethos.
On the other hand, in townhouses, couscous often takes on a more sophisticated persona. With the availability of diverse ingredients, it can be prepared with a wide array of flavours, from gourmet sauces to the freshest seafood or plant-based proteins. The ease of preparation and adaptability of couscous makes it a favorite in many townhouse kitchens. For me, couscous is more than just food. It represents shared experiences and community. Whether it's a family gathered around a meal of couscous, or friends sharing stories over a couscous salad, it brings people together. The universal appeal of couscous demonstrates the power of food to bridge cultural gaps and bring a sense of unity.
Here is one of my favourite recipe using giant couscous.
Recipe: Giant Pesto Couscous Salad
Makes 2-4 servings
Ingredients:
200g caulishoots

200g giant couscous

Olive oil, for frying

Juice & zest of 1 lemon 

1 tbsp quick pickled onion

Salt & pepper to taste
For the pumpkin seed pesto:
20g fresh basil

2 tbsp pumpkin seeds

1 clove garlic

80ml olive oil

Salt & pepper to taste
Method:
Cook couscous as per packet instructions. Set aside to cool.

Make the pesto by adding all the ingredients to a blender and blitz until smooth.

Heat some olive oil in a frying pan over a medium to high heat, add the caulishoots and salt & pepper, and fry until golden on all sides (you can also cook the caulishoots on a BBQ if preferred).

Pour the pesto onto the couscous and mix until fully coated. Transfer onto a salad platter and lay the charred caulishoots on top.

Top with the zest of a whole lemon, then cut the lemon in half and squeeze the juice from both halves over the top (I find it easier to zest the lemon before cutting in half!)

Finish with a sprinkling of quick

pickled onions

.