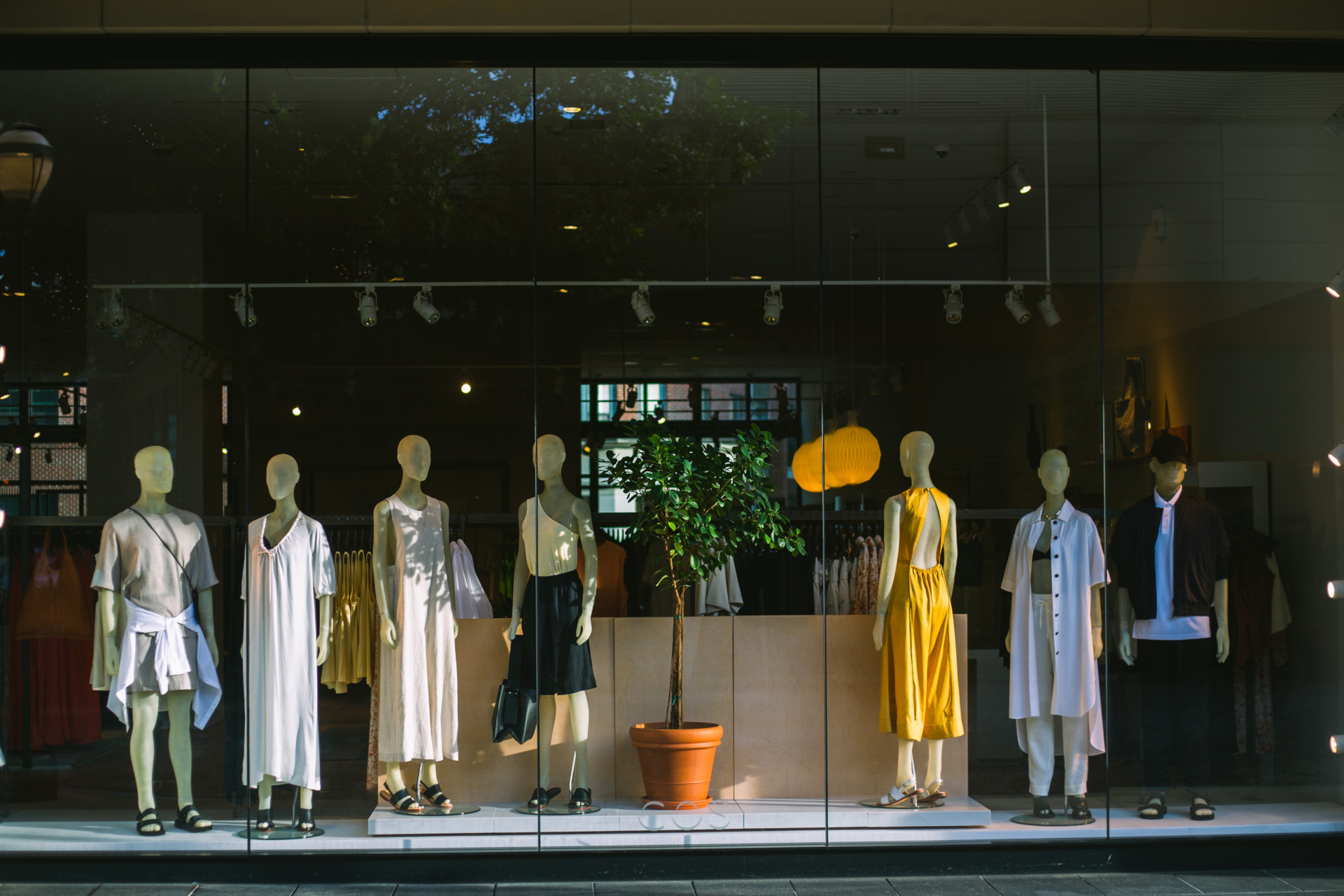 UNEP & UN Climate Change Unveil Sustainable Fashion Communication Playbook
A guide for fashion communicators was released today
As has come to light over the last few years, the conversations surrounding sustainability can often be murky and a little confusing. For brands, journalists and influencers, it can feel like a bit of a minefield – we don't want to spread misinformation, nor do we want to encourage overconsumption from our audience. So, how's best to navigate sustainability within the fashion industry? Cue the Sustainable Fashion Communication Playbook, a new guide created by the United Nations Environment Programme and the UN Climate Change-convened Fashion Charter. 
UNEP & UN Climate Change Unveil Sustainable Fashion Communication Playbook
As of today, a new guide is available for consumer-facing communicators in the fashion industry so that they can help align their platforms with global sustainability targets. A joint publication between the UNEP and the UN Climate Change-convened Fashion Industry Charter for Climate Action, the Sustainable Fashion Communication Playbook has been drafted following the findings the Fashion Charter announced at COP26, which placed communication as a driving force for fashion's climate response.
The commitment – which seeks to 'Align consumer and industry communication efforts to a 1.5-degree or Science Based Targets initiative (SBTi) compatible pathway, as set out by the Paris Agreement Goals, as well as a more just and equitable future,' – will be outlined in a framework of action presented in the Playbook. Signatories of the Fashion Charter (made up of 100 companies, including LVMH, Chanel, Nike and PUMA) will also be reporting on their progress implementing the Playbook year on year.
Speaking on the Playbook, Daniel Cooney, Director of Communication at UNEP, said: 'The balance between the science of sustainability and reimagining the fashion narrative is where communicators can excel. There is so much power in the stories fashion tells. If the fashion sector is to meet its sustainability targets, we need its enormous marketing engine to redirect its efforts towards sustainable consumption. But there is a notable void for participation in this change from communication stakeholders. The Sustainable Fashion Communication Playbook provides the practical guide that is needed. Importantly, it highlights how there is scope for huge creativity to envision and realise the world we want to live in.'
'The fashion industry recognises the changes it needs to implement are systemic. Shifting consumer behaviours and confronting the role marketing and storytelling play within this are crucial,' added Ina Parvanova, Director of Communications and Engagement at UN Climate Change. 'The Sustainable Fashion Communication Playbook was developed in consultation with fashion stakeholders looking to effect change at this level. It not only provides a framework for addressing the Fashion Charter's commitment on communication, but in doing so gives practitioners around the world the means to support the industry's wider sustainability goals across environmental and social issues.'
What Is The Sustainable Fashion Communication Playbook?
The Sustainable Fashion Communication Playbook is essentially a guide for fashion communicators looking to shift towards more sustainable goals. While crucial for the likes of media, brands and influencers, the Playbook has largely been developed to show how we can apply a sustainable lens to everything that is communicated to consumers about fashion at large. It has been informed by consultation with 160 global industry stakeholders (including Fashion Charter signatories), with organisations from developed and developing countries in mind (from SMEs to multinational companies).
At the heart of the Playbook is the message that the way we, as fashion communicators, present information to our audiences needs to shift in order to help sustainable and circular fashion flourish. Focusing on four key strategies, the Playbook goes into detail on how communicators can:
Counter misinformation
Reduce messages perpetuating overconsumption
Redirect aspiration to more sustainable lifestyles
Empower consumers to demand greater action from businesses and policymakers
The main goal is to help communicators separate value from excessive consumption, as unsustainable patterns of consumption and production (particularly within the fashion industry) are a big factor in the planetary crisis. In numbers, the fashion industry is considered to be responsible for two to eight percent of global greenhouse gas emissions, while consuming 215 trillion litres of water each year and significantly polluting oceans (around nine percent of annual microplastic losses to the ocean come from clothes and other textiles).
Rather than focus on the impacts of production, the Playbook focuses on how we can move away from overconsumption by diverting narratives on newness, immediacy and disposability. The biggest way to do this is by shifting marketing – and, therefore, communication – strategies in favour of planet-friendly messaging.
The Playbook comes at a time when many countries have started to crack down on fast fashion and greenwashing practices, with new policies putting stricter rules on the way businesses can communicate environmental claims.
What's Covered In The Playbook?
As well as practical guidance, the Playbook also provides an in-depth list of dos and don'ts, as well as case studies demonstrating best practice. These case studies are placed within four key principles:
1. Lead With Science
The foundation level for sustainable fashion communication, this principle places emphasis on scientific evidence and transparency. Being open to democratising information so that it is accessible for all, as well as understandable through translations of technical and science-based information, can help create more engaging messaging.
2. Change Behaviours And Practices
The next step places focus on the needs for a cultural shift, especially when it comes to cracking down on messages promoting overconsumption. Here, communicators are encouraged to direct their audiences towards lower impact and circular solutions – think repairs, reusing, renting and shopping secondhand. The goal is to normalise these behaviours rather than position them as alternatives.
3. Reimagine Values
This section is all about the way role models can help push positive message to wider audiences by realigning aspirational content with sustainability rather than newness. It also shows how communicators can put a spotlight on positive ecological, cultural and social values within the fashion sector, while focusing on inclusivity.
4. Drive Advocacy
The final principle in the Playbook is all about how communicators can empower consumers, and outline the role they can step into as citizens to demand greater action and responsibility from businesses and policymakers.
UNEP's Masterclass Series
To help us begin to adopt the guidance laid out in the Playbook, UNEP will hosting a series of masterclasses focusing on sustainable fashion communication in late 2023. These will be deep dive sessions on the framework of the Playbook, with plenty of practical insights and examples relevant to real-life experiences. These masterclasses will be relevant for marketers, imagemakers, storytellers, media, influences and more – all fashion communicators are welcome to sign up via the form here.
Where To Find The Sustainable Fashion Playbook
You can read and download a digital copy of the Sustainable Fashion Communication Playbook at unep.org
Featured image: Osarugue Igbinoba, Unsplash