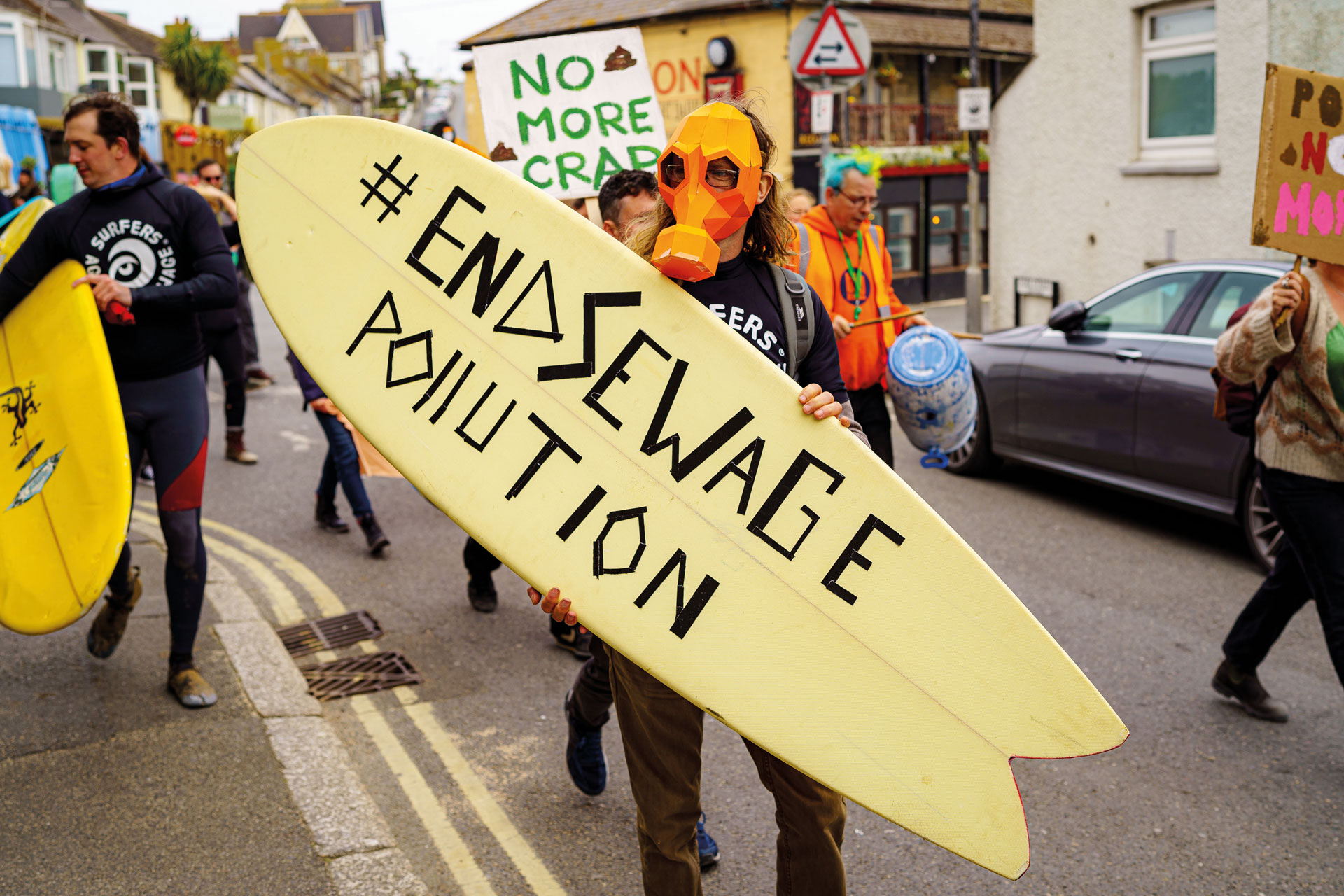 In Better News: Good News Gathered
Because life isn't about doomscrolling
The world can feel very doom and gloom thanks to the ongoing effects of climate change, political turmoil, the economy, etcetera etcetera. So you probably need a break from bad news. Us too. Here's good news that will put a smile on your face, gathered by Tessa Dunthorne. 
Good News Gathered: April-June 2023
London Buses & Trains Go Rainbow For Pride
View this post on Instagram
JUNE 2023: To mark Pride Month and London's upcoming Pride Parade – taking place on Saturday 1 July – a handful of the capital's double decker buses, Overground trains and Elizabeth Line trains have been decorated in rainbow colours and adorned with the slogan 'Every Story Matters'. There are also posters around the city depicting queer icons, as TfL shows its support for the LGBTQ+ community.
New Environmental Podcast Launched

MAY 2023: Fancy seeing bears and wolves on your walks in nature? Ben Goldsmith, conservationist and philanthropist, has this month launched a new environmental podcast exploring a future in which we live among apex predators. Rewilding the World will talk to the leaders and minds behind major rewilding projects across the globe and explore the possibilities of a wilder kind of future. Catch the first five episodes here.  
Over 2022, The Conservation Collective Helped 84 New Nursehound Shark Hatchlings Survive
MAY 2023: A report this month by the Conservation Collective has revealed that their rewilding and nature activities across the globe has led to marked improvements in biodiversity across their target sites. In Mallorca, in collaboration with Mallorca Preservation, the vulnerable Nursehound shark population has been the focus of protective activities in attempts to increase their dwindling population numbers. Through careful monitoring and breedings programmes, 84 new hatchlings were born in 2022, with an 100% survival rate – these pups were kept in captivity until they reached 45-55cm long, and in March 2023, the first 16 were released into the wild. The research data collected during this project will provide key ecological and biological data on how other endangered species can be bred and repopulated. Other projects include the protection of leopards in Sri Lanka, Griffons in Cyprus, and environmental upskilling of businesses in the Balearics, among others. Source: The Conservation Collective
Rewilding Wins Across UK And Ireland
MAY 2023: A celebratory season for rewilding across the United Kingdom and Ireland. From the reintroduction of beavers to London to calls to reintroduce wolves to Donegal, the state of our biodiversity is receiving much needed thought. Rewilding Britain has recently been awarded over £15,000 for ten projects, one of which aims to reintroduce native wildcats to Bodmin Moor's temperate rainforests. And a bit further north, the Dundreggan Rewilding Centre in the Highlands, the first of its kind in the world, opens on the site of a former deer-stalking estate. Sources: Rewilding Britain; Business Green
Malaria Vaccine Approved For Use In Africa, Plus Cancer Vaccines
APR 2023: It's been a century of trying – and eight years of effort by the team in Oxford – but a new malaria vaccine has been approved for use in Africa. The Ghanaian and Nigerian drugs authorities are rolling out immunity shots for infants in their nations, who were previously one of the highest mortality groups for malaria. A possible end to malaria is in sight – and it doesn't stop there – new advances in vaccines indicate that we might see groundbreaking new jabs for cancer and cardiovascular diseases by 2030. Sources: Good News Network; The Guardian
Milestone For Kew's Millenium Seed Bank Reached
APR 2023: Kew's Millennium Seed Bank – dubbed 'Noah's Ark for plants' – has surpassed a major milestone: it's now banked the seeds for 40,000 different plant species. The 'ark' aims to preserve the biodiversity of the planet and has, to date, stored 2.4 billion individual seeds in its underground vaults. kew.org
Alexandra Palace Awarded £85,000 To Produce Own Clean Energy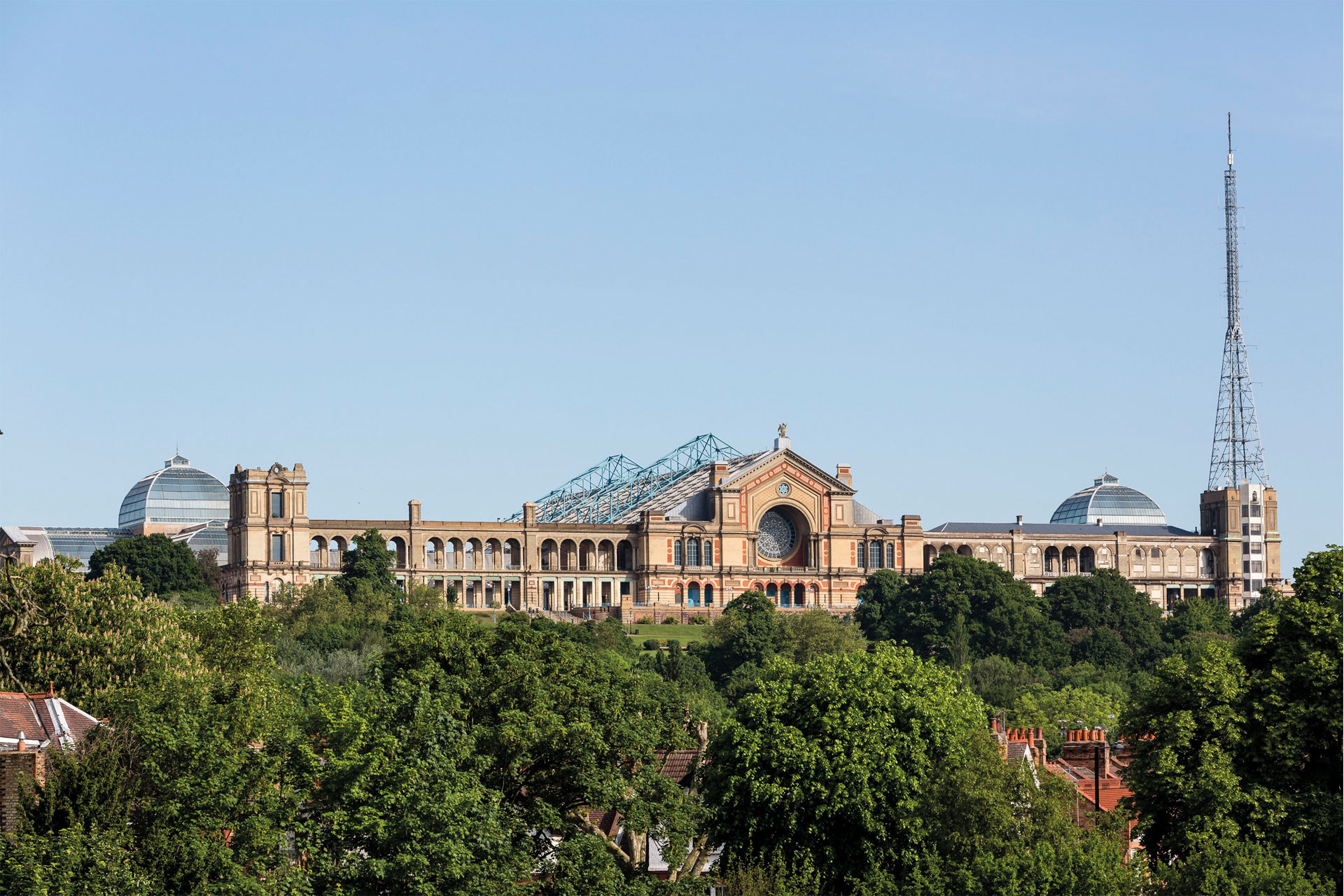 APR 2023: The Mayor of London's Local Energy Accelerator has awarded Haringey council £85,000 to make Alexandra Palace greener, and to eventually allow it to produce its own 'clean energy'. From draught-proofing to kitting the palace up with solar panels and smart tech, Alexandra Palace will help make Haringey cleaner and greener. alexandrapalace.com
'Once In A Decade Discovery' Made In Search For Male Contraceptive Pill
FEB 2023: The arrival of a male contraceptive pill might be imminent. Washington State University has made a 'once in a decade discovery', according to the research team, identifying the gene that causes sperm production – and discovering the means to blocking it. This opens the potential for a no- or low-side effect, non-hormonal and reversible contraception. Source: Nature Journal.
Just The Headline:
YOU'RE GROUNDED: Amsterdam's Schipol Airport has banned private jets and night flights
to lower greenhouse gas emissions and noise pollution.
SMALL BUT HUNGRY: A CO2-guzzling microbe has been found in a volcano on the Italian island Vulcano.
GRASS IS GREENER: An 887-acre seagrass bed has been discovered in Cornwall's St Austell Bay – one of the largest in Britain.
BUILD BETTER: The Green Climate Fund has put $253.7 million towards infrastructure in Africa, to help its countries withstand the impact of a warming planet.
Want to let us know about any good news? Email us at [email protected]
Main image: Newquay End Sewage Protest, © Ben Birchall, 2022, originally used in C&TH Good News Spread Nov/Dec 2022.